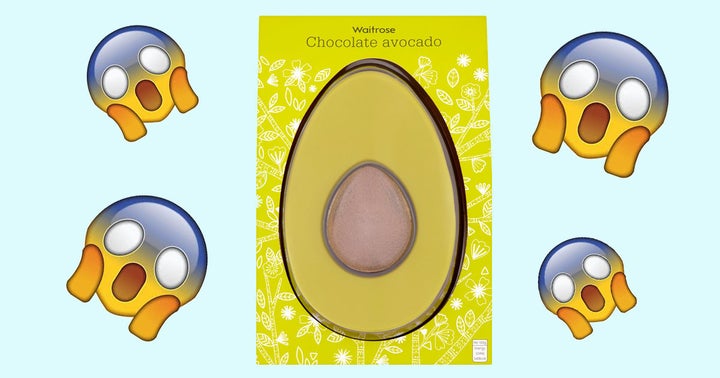 It seems the nation's love affair with avocado is still burning strong as Waitrose's avocado-shaped Easter egg has sold out online and in many of its UK stores.
The £8 dark chocolate egg, which is the fasted-selling egg in the supermarket's history, has been dubbed 'fit for millennials' - but seeing as we can't buy them anymore, maybe we'll finally have a shot at buying a house.
Elizabeth Sutcliffe, who has the dream job of being an Easter egg buyer at Waitrose, told HuffPost UK these eggs have been a "phenomenal hit".
She added: "Although some of our branches may not have them in stock today, we are expecting the majority of shops to have some more in by the weekend, but avo-ficionados will need to be quick, as they are selling fast and we expect them all to be snapped up before Easter!"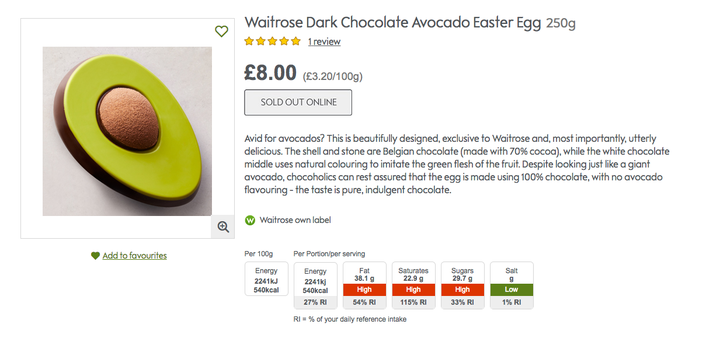 The shell and stone are made using Belgian chocolate (made with 70% cocoa), while the white chocolate middle uses natural colouring to imitate the green flesh of the fruit. But rest assured chocoholics, the egg is 100% chocolate, with no avocado flavouring.