A recycling scheme for crisp packets has been launched in the UK by Walkers in response to a public campaign against plastic waste.
Now, Walkers is launching a free scheme, which it describes as a nationwide first, to recycle the packets of any crisp brand in response to the backlash.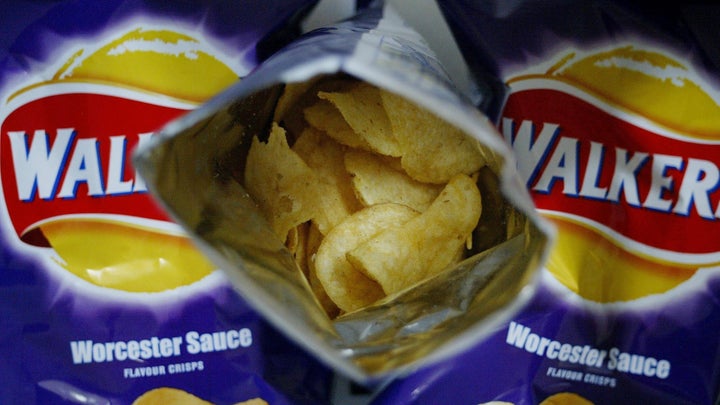 People are being asked to send their bags to recycling firm TerraCycle, which will shred them into plastic pellets to be used in everyday items, like outdoor furniture and trays.
The move has even won the backing of environment secretary Michael Gove.
"As the custodians of our planet, we must take action now to protect our oceans and wildlife from single-use plastic pollution," said Gove. "Walkers are setting a fine example with this new scheme, and I want to see other companies step-up, follow suit and reduce their environmental impact."
In the first instance, Walkers is asking customers to collect their packets in batches and drop them off at designated collection points, manned by volunteers. With just 191 participating collection points around the UK, this could be a long journey for some.
If you live near the Welsh border in Hay-on-Wye, for example, your closest drop-off location near Caerphilly would be a 40-minute car journey. A courier can be arranged for free, however. Despite a claim on Walkers' website that you'd need to collect 400 packets to use this service, a spokeswoman insisted a courier would be dispatched to collect even one empty crisp bag offered for recycling.
Emily Stevenson, a 21-year-old campaigner against crisp plastic waste, celebrated Walkers' latest move as a "step in the right direction".
"We all need to keep working together with Walkers to find better solutions because this is a short-term fix and we do need to keep working towards getting risk of plastic packaging altogether," she said.
"To save the planet people need to be thinking that we are going to have to be making sacrifices – or stop eating crisps."
PepsiCo, which owns Walkers, has pledged to make all its packaging completely recyclable, biodegradable or compostable by 2025.
Ian Ellington, PepsiCo UK's general manager, said: "This is the first crisp packet recycling scheme in the UK and it will only work if everyone gets collecting and sending in, which is why we've made the scheme as simple as possible and free."