Walkers has announced it is launching a recycling scheme for crisp packets following weeks of backlash from campaigners who had started posting their empty packets back to the manufacturer.
The new scheme, in partnership with recycling firm TerraCycle, will launch in December and allows customers to drop off any type of crisp packet (it doesn't have to be Walkers) to hundreds of collection points up and down the country.
Once the packets have been collected they will be cleaned, shredded and turned into small plastic pellets which will then be converted into useful plastic items, such as benches and fence posts.
This methodology is not new – in theory, crisp packets could always have been recycled – but with only a number of locations able to process them and no infrastructure in place to collect the packets, this move could bridge the gap.
As well as the recycling scheme, Walkers still vows to make its packaging 100 per cent recyclable, compostable or biodegradable by 2025.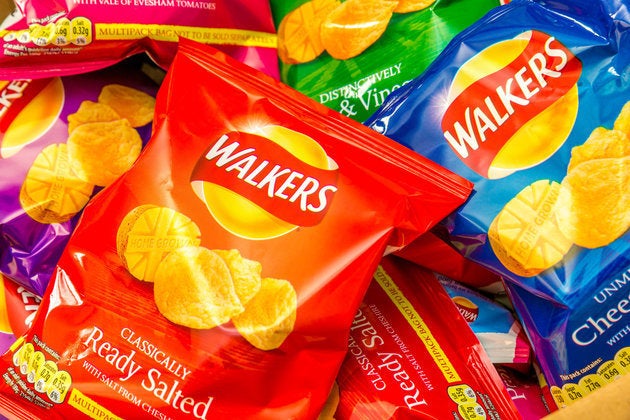 Walkers has been making crisps for seven decades, but only in the last month has the company started to feel the heat of public opinion over its packaging, after 61-year-old retired teacher Geraint Ashcroft, from Pontypridd, started a petition about the issue.
He greeted the new plans with enthusiasm: "Today's announcement by Walkers is really exciting, and I hope other snack companies get on board.
"This is a great first step and makes all the work that's gone into the petition worthwhile. But Walkers still have a lot to do to meet their pledge of making their packaging fully recyclable, compostable or biodegradable."
"This is a great first step and makes all the work that's gone into the petition worthwhile."
Ashcroft told HuffPost UK he'd started the petition when his local council told him the packets he'd been chucking in the bin could not be recycled. What started out as a small movement quickly gained traction – and more than 310,000 signatures – prompting the hashtag #PacketInWalkers.
Ashcroft was then summoned to a meeting with Walker's parent company PepsiCo in which it made the 2025 pledge.
But consumers still weren't happy and started sharing selfies of themselves posting empty crisp packets in red letter boxes: only later to be told by the Royal Mail not to do so.
″[This is] proof that public pressure can shift big companies to do more to prevent waste," said David Babbs, executive director of 38 Degrees. "We're delighted to hear that Walkers will now be recycling used crisp packets.
"But let's not forget that there's still more for Walkers to do if they want to keep the public on side. The public will be watching to make sure that the new recycling scheme isn't just a PR stunt."
The company currently produces 7,000 crisp packets a minute (11 million per day) at their factory in Leicester and these make up 56 per cent of crisp sales in Britain. By 2025 Walkers will have produced 28 billion more crisp packets.