The Natural History Museum has joined forces with Google to publish 300,000 digital specimens spanning millions of years.
Execs say the initiative is designed to inspire the public to think critically about nature, while advancing the frontiers of scientific research.
"We want to challenge as many people as possible to think differently about the natural world, because now more than ever, understanding our past and present can help shape the future."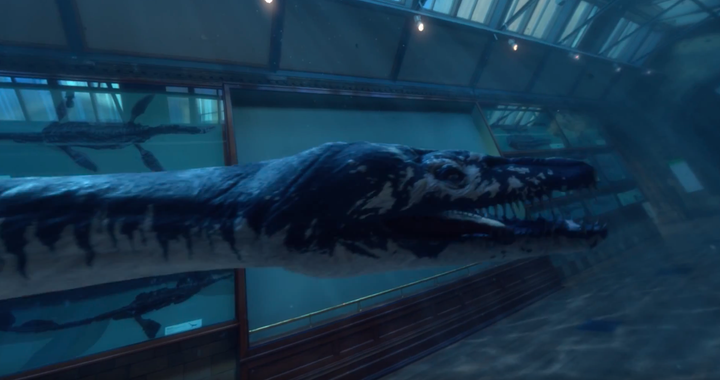 The Natural History Museum (NHM) only has space to present around 25,000 of its 80 million specimens at any one time.
But virtual visitors can now view 300,000 digital specimens from NHM, including fossils from dinosaurs, mammoths and the dodo, via Google.
Google's Street View technology lets users walk around the museum remotely, while gigapixel photography displays artwork in unparalleled detail.
Using Google Carboard, the team recreated in virtual reality the Rhomaleosaurus, a prehistoric sea creature which roams the museum's corridors.
Aside from allowing people to gaze into Earth's history, the museum's staff hopes the digital collection will aid scientific insights.
One flagship archive includes micro CT scans of bumble bee brains, throwing light on the environmental threats facing the imperilled pollinators.
Sir Michael said Google's expertise had rapidly advanced the museum's use of technology: "It has enabled us to try out new technologies at a much much faster rate than we could do using traditional approaches.
"We'll look at how people use the content and that will inform how we spend our money wisely in digitising content for the future."
The museum's work with Google forms part of a wider effort to make archives accessible to researchers around the world.
Staff have recently catalogued all UK butterflies and moths, work which Sir Michael says will answer researchers' long-held questions:
"We can begin to look at questions like: Are butterflies emerging earlier than they used to and are they emerging in different places? Is the climate more suitable for certain sorts of butterflies? Can we see evidence of climate change?"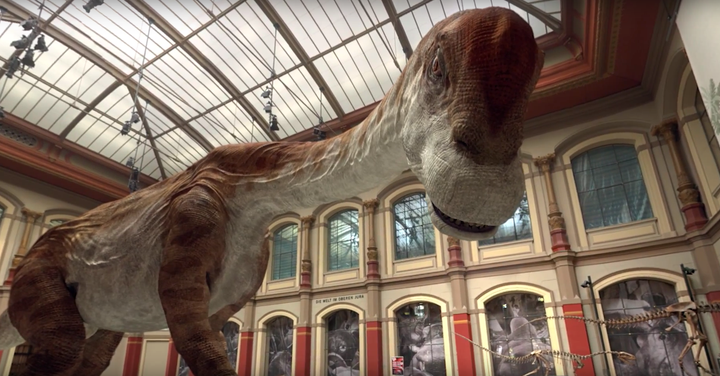 NHM is just one of 60 natural history museums around the world to partner with Google's Cultural Institute.
More than 150 digital exhibits and 30 virtual street view tours have been created for the project.
Google is also launching online expeditions for pupils to experience institutions such as the Natural History Museum remotely using virtual reality.
In a statement, the institute's director Amit Sood said: "We're delighted to work with the Natural History Museum and partners around the world on innovative projects to bring their incredible collections online.
"Technology can be used not only to make museums' treasures accessible to people around the world, but also to create new experiences for museum-goers."
Popular in the Community