Jeremy Corbyn's press operation is trialing a new kind of spin by broadcasting 360 degree video from major events.
The official launch of the party's election campaign in Manchester this week was shared with Corbyn's 870,000 Facebook fans via 'immersive video' - a new type of recording where a view in every direction is filmed at the same time.
"I'm embracing new technology in Labour's fight to form a government for the many not the few," the Labour leader said.
"Through the power of 360 degree video Labour is offering anyone with internet access the opportunity to experience our launch event as if they were there.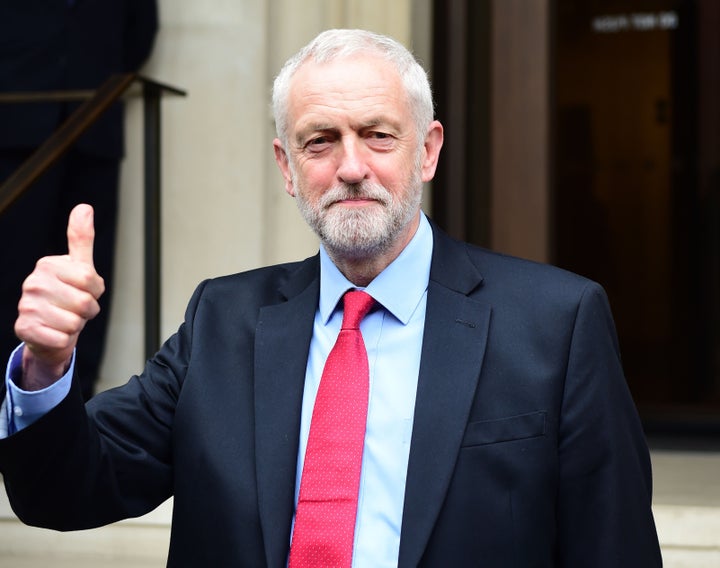 "Unlike Theresa May, Labour has nothing to hide at our events. People can see the packed room, they can see the media, and even get a sneak peek of the backstage area.
"This is accessible, participatory politics for the 21st century. I urge everyone to register to vote and seize the chance to elect a Labour government on 8 June."
Corbyn's campaign insiders, who are aiming to inspire non-voters, say it is the first time 360 degree video has been used in a general election, and that they are using 'innovative technology to reach people who have been previously been disillusioned and alienated by politics'.
The Labour leader came under fire earlier this year after claiming that while his party was polling badly with voters, it was offering a strong presence on social media.
But despite Team Corbyn's commitment to selling their message through Facebook and Twitter in a bid to get a fairer hearing than from the mainstream media, analysis by ImpactSocial shows Theresa May could still be outperforming them, with 260,000 posts mentioning May in February, compared to 225,000 centred on Corbyn.
Related