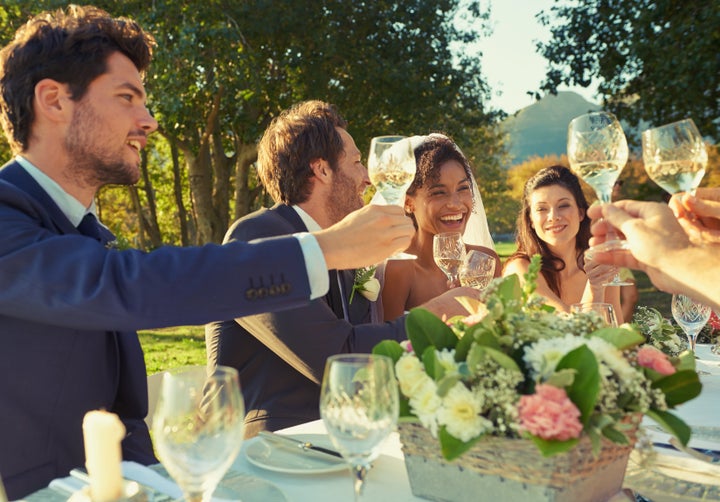 If you're in the process of planning a wedding, Pinterest is your friend.
The site is a creative mecca, jam-packed with inspiration on everything from dresses to venues and of course, our favourite subject, food.
Undoubtably, one of the best parts of planning a wedding is having an excuse to try sample menus before the big day, but there's a lot of options out there.
If you're struggling to whittle things down, the 2017 Pinterest Wedding Report details the trends that have received an increasing amount of attention this year.
So if you want to have a wedding that's seriously on trend, these are the options to consider.
Drip Cakes
Don't get us wrong, we loved the stylish yet simplistic naked wedding cakes of 2016 that left all layers completely exposed, but we missed icing goddamnit.
Thankfully, drip cakes are set to take 2017 by storm and they manage to make frosting look stylish. Better yet, if you're making your own cake (or enlisting the help of a friend) this look isn't hard to recreate at home.
Brunch Weddings
If brunch is your favourite weekend treat, why not have it on your wedding day?
Morning weddings are on the rise, with many venues offering earlier time slots at a cheaper price. Supply your guests with plenty of bloody Marys, mimosas and poached eggs and no one will complain about the early start.
Personalised Drinks Stations
Bartenders can be expensive, but you can still let your guests enjoy a fancy drink with a personalised drinks station.
We're fans of the 'Pimp Your Prosccco' trend, that allows guests to create their own dream cocktail by topping up their bubbly with fresh fruit, juice or liqueurs.
Cocktail Hours
If traditional Buck's Fizz isn't your thing, why not get the party started with a fun cocktail hour? Pinterest reports a rise in people offering guests a range of mini cocktails alongside bitesize canapés.
Think small hamburgers with shots of beer or oysters with sparkling wine tastings.
Taco Parties
Everybody loves tacos, so bring a little bit of Mexico to your wedding with a DIY taco station.
This easy option means fussy guests can help themselves to the ingredients they fancy, while ignoring the rest. It works particularly well with outdoor venues for a fuss-free, laid back vibe.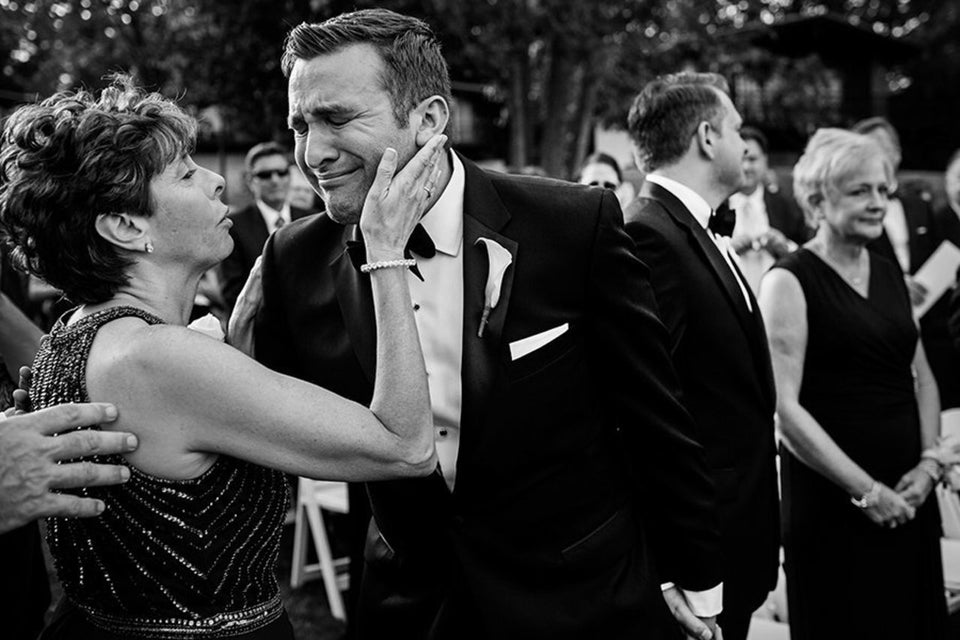 Emotional Grooms At Weddings