A sickening video has been released showing a 69-year-old man being violently attacked and robbed on a bus.
The two-minute CCTV clip shows a man and woman pulling the pensioner to the floor of a bus in Wales, before jumping up and down on him.
Scarred by the horrendous battering, the victim has since revealed that he "didn't leave the house for two weeks" after the attack.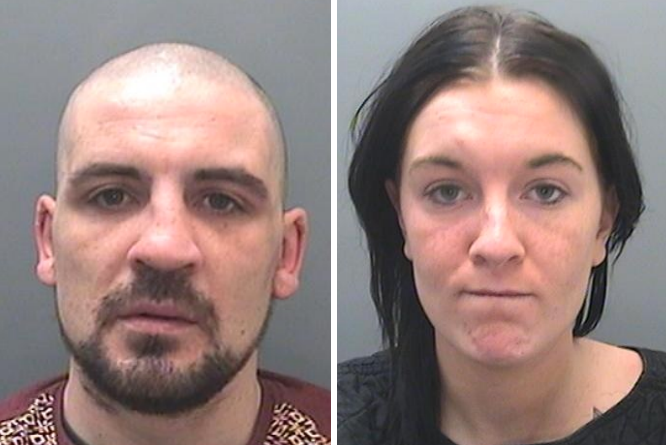 The CCTV helped convict Jasmine Jessie Jenkins, 22, from Church Village and James Dean Jenkins, 34, from Glyncoch, Pontypridd. The duo were both sentenced to six years jail.
The pair had leading guilty to grievous bodily harm.
Their victim was punched to the ground in an unprovoked assault as he was travelling on a bus through the Broadway area of Pontypridd on February 11, 2016.
Speaking to Wales Online after the incident, the victim, who has not been named, said he needed 15 stitches to a cut above his right eye and will be left with a permanent scar. He also suffered bruising to his ribs and face.
"It's all healed now but it has only been recently that I've been able to turn over on my right side," he said.
"After it happened I didn't leave the house for about two weeks apart from doctors' appointments.
"They've pleaded guilty and apparently sent an apology to me but I think they only did that for a reduced sentence,"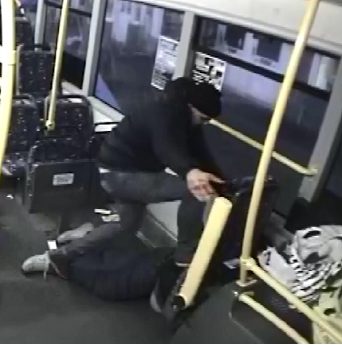 Detective Sergeant Matt Hicks said: "This was an extremely disturbing unprovoked attack where a man was viciously assaulted in a public place. He tried to defend himself by shielding his face whilst lying on the floor but was subjected to further injury.
"These sentences send a strong message that crime and violent attacks on our transport network will not be tolerated. We will make every effort to put offenders before the courts."