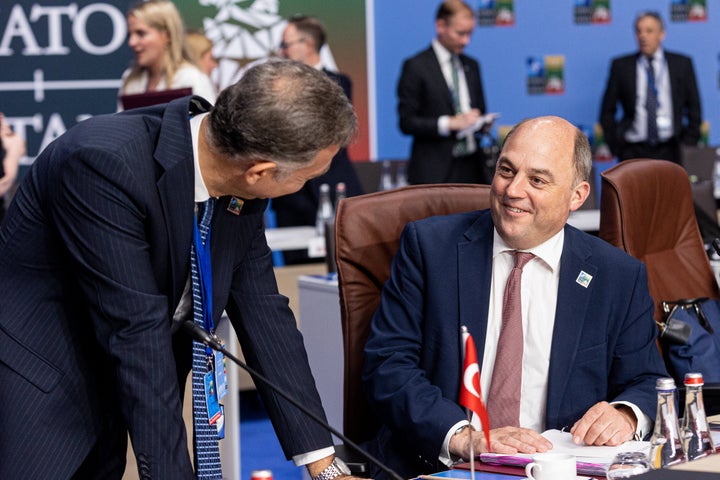 Ukraine should show more "gratitude" to the West for the military support it has received since the start of the war, according to Ben Wallace.
The defence secretary declared "we're not Amazon" as he made clear his frustration at being handed a "list" of weapons by Ukrainian officials.
He made his comments at the NATO summit in Lithuania, where Rishi Sunak later distanced himself from his cabinet colleague's remarks.
According to The Guardian, Wallace said: "Whether we like it or not, people want to see a bit of gratitude.
"Sometimes you are asking countries to give up their own stocks [of weapons]. Sometimes you have to persuade lawmakers on [Capitol] Hill in America."
The minister said he had travelled to Ukraine last year to be presented with a shopping list of weapons they needed for the war.
"You know, we're not Amazon," he said. "I told them that last year, when I drove 11 hours to be given a list."
But at a press conference at the end of the summit, Sunak: "I think President Zelenskyy has repeatedly expressed his gratitude to me and to the British people, and indeed other allies as well.
"He did it very movingly in parliament when he was in the UK earlier this year. He continues to be grateful for our support and our leadership and the welcome we've extended to many Ukrainian families.
"I think everyone can see that that's how he feels."
Lib Dem defence spokesperson Richard Foord said: "Ukrainian people are dying every single day because of Russia's illegal and unjust invasion - all they are asking for is the equipment needed to protect their country.
"It is ill-judged to scold them for this and demand that they show more 'gratitude'."