The government has announced plans to eliminate the sale of wet wipes over the next few decades, as part of Theresa May's pledge to eradicate all "avoidable plastic waste" by 2042.
Manufacturers would, therefore, be encouraged to produce plastic-free, biodegradable wipes if they are to continue selling, according to the Department for Environment, Food and Rural Affairs (Defra).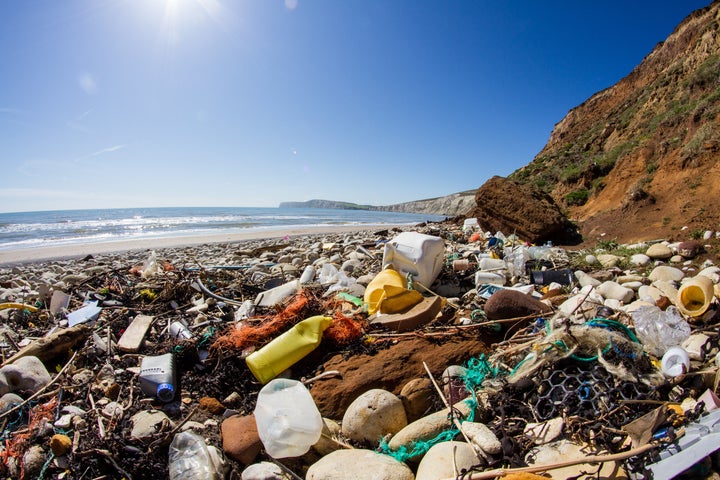 "We are continuing to work with manufacturers and retailers of wet wipes to make sure labelling on packaging is clear and people know how to dispose of them properly," a spokesperson for the Department of the Environment (Defra) said in a statement.
The organisation also said it is "encouraging innovation so that more and more of these products can be recycled and are working with industry to support the development of alternatives, such as a wet-wipe product that does not contain plastic and can therefore be flushed".
Mike Childs, head of science at Friends of the Earth, welcomed the news, telling HuffPost UK: "If we can develop the technology for driverless cars, surely we can design a way of keeping our kids clean without plastic. A ban on plastic-containing wet wipes is good news for our oceans and should be part of a government strategy which commits to ending all but the most essential uses of plastic. Hopefully, today's announcement will be the nudge needed to inspire products which finally work for people as well as the environment."
According to WWF, the UK is the second biggest consumer of wet wipes in the world. Five thousand wet wipes were found next to the River Thames, London, last month according to environmental agency Thames 21. Last year, research found that wet wipes count for around 93% of the material that causes sewer blockages.
For this reason, changing what we flush down the toilet is at the centre of the problem. According to Natalie Fee, founder of plastic pollution campaign organisation City To Sea, the only things that should be going down your toilet are "pee, paper and poo."
Other everyday items facing the government's planned wipe-out include plastic straws, cotton buds and drink stirrers. For biodegradable alternatives and tips for wipe-free living, check out our guide.