You'll have heard of birth doulas, people who – alongside the care given by midwives and doctors – support women as they bring their babies into the world. But did you know a similar service exists for death?
Emma Clare is a 'death doula' in training and a member of End Of Life Doula UK, a not-for-profit organisation that connects people in the community to those who offer this vital source of support for the final stages of a person's life.
"We like the term 'a friend in death'," says Clare, 29, of her unusual job. "As end-of-life doulas, we offer practical, emotional and spiritual support, if that's something the person we're supporting would like."
Working in care homes, hospices and hospitals, or a dying person's own home, a death doula's role can be as big or small as required, Clare explains. That might be helping with chores as small as walking a dog or making the bed: "Little tasks like that allow the family to really focus on spending quality time with their loved one."
Other doulas will be busy making arrangements for a terminally ill person, such as scheduling appointments with healthcare professionals or co-ordinating visits from their friends and family. "We aim to walk alongside the person and their loved ones through the process of dying," says Clare.
For people without a strong emotional support network, or those who feel unable to open up to their relatives, doulas become a vital listening ear.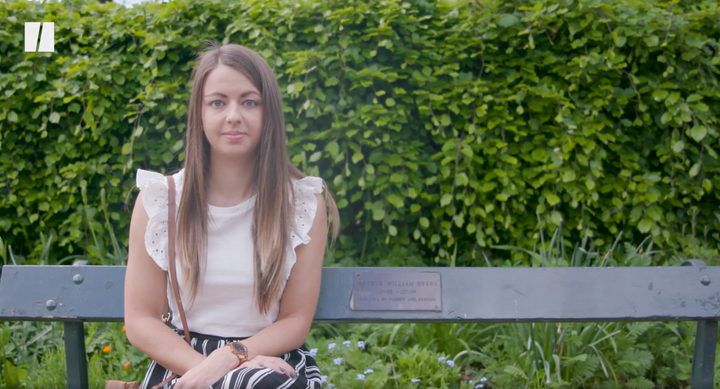 Clare, who previously worked as a carer, decided to become an end-of-life doula after realising how often people felt unable to share what they really wanted from their final days or months with their family and friends.
She's completing her training with Living Well, Dying Well, in a programme that takes a minimum of 18 months to complete. It's designed to teach the practical skills needed to help a family during this tough time, and the facts of death – including the physical symptoms you see as a person is dying so, as Clare puts it, "we can guide the person and family through that process".
There's also a lot of self-reflection and group discussion to challenge personal biases and beliefs, she adds, so the doulas can be "truly person-centred".
"A lot of people, when they're faced with death, talk about everything seeming more alive."
In an ageing population, annual deaths are increasing each year, says Clare, who believes a focus on wellbeing and reassurance allows doulas to "fill a gap" that exists in traditional end-of-life care. "NHS services, we know, are under a lot of pressure," she says. "Whilst a lot of people would like to die at home, the fact is at the moment, a lot of people do die in hospital."
Immersing herself in this work has changed the way she sees death, as well as making life seem "more colourful", she reflects. "I know a lot of people, when they're faced with death – say, a terminal diagnosis – talk about feeling like it makes everything seem more alive," she says. "Knowing they have limited time makes them feel more able to dedicate time to the things they really love, and feel passionate about, and spend time doing things that truly matter to them."
Clare considers herself lucky. "Through this role, I've gained an appreciation of that without actually having to confront my own death. I mean, it sounds like a massive cliché, but it certainly made me appreciate every single day."