The hacking collective, Anonymous, has quickly risen to prominence in the wake of terror attacks in Paris and Brussels.
Following the massacres, the group waged war with Islamic State in a series of videos warning extremists to expect "severe" cyberattacks.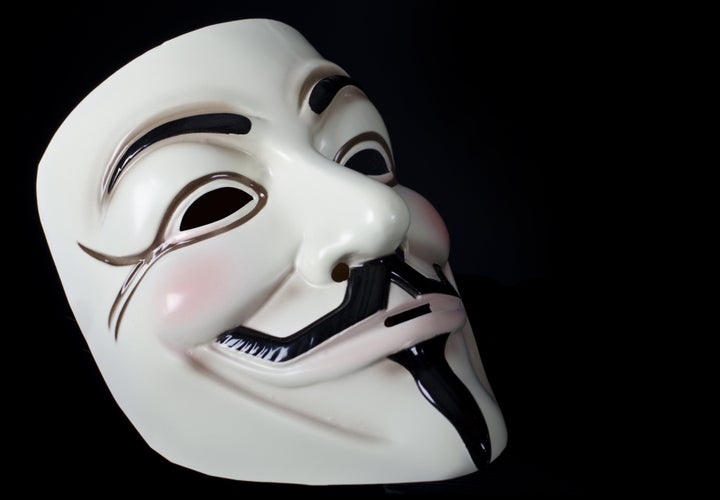 Firstly, tell us about yourself
I'm a female, living in the US. I work in a computer field.
What got you interested in hacking?
I've always loved computers, ever since I was a kid. I love the complexity and I enjoy a challenge.
What's been your experience of the hacking community so far?
I absolutely love my participation in GhostSec. When there's something like this happening around the world (terrorism), I have trouble sitting on the sidelines. I'm happy to be involved in the fight against ISIS.
Can you describe what an average hacking session is like?
Currently, we are more focused on intel collection than on shutting websites down. So, we scour the Internet ­ social media, websites and the Darknet for terrorist activity. We then analyse data for threats, propaganda, etc. Any actionable intel is sent to the appropriate law­ enforcement agency.
We no longer deal with reporting social media accounts. There are automated services, such as CtrlSec, which do that. So, that frees us up for intel collection. When I collect intel I usually leave the site up so that law­ enforcement can also analyse it and then they can shut the site down.
Particularly egregious terror sites we shut down immediately due to the imminent danger they present. Terrorist sites that recruit fall under this category.
How is your work helping to fight Islamic State?
It helps the authorities by providing them with clues and evidence, it has assisted in thwarting attacks and it helps cut down on terrorist recruiting.
What's your response to the Brussel attackers?
It is devastating and serves to make us even more determined in our fight against ISIS.
How did you get involved with GhostSec/Anonymous in the first place?
I started helping them shortly after GhostSec joined #OpISIS. I was impressed with them and the work that they did and eventually ended up joining.
Is there a preconception about female hackers? If so, what is it and why does it need to change?
Not that I'm aware of. People are a little more curious about it. But, I haven't observed any discrimination of female hackers
Tell us something we don't know about Anonymous.
One thing a lot of people seem to not be aware of is that Anonymous is a collective made up of many different groups and individuals with viewpoints across the political spectrum.
Often people are puzzled when they read that Anonymous has done something that seems totally opposite of the collective's philosophy. There is no one philosophy, really.
There are a variety of viewpoints and causes.