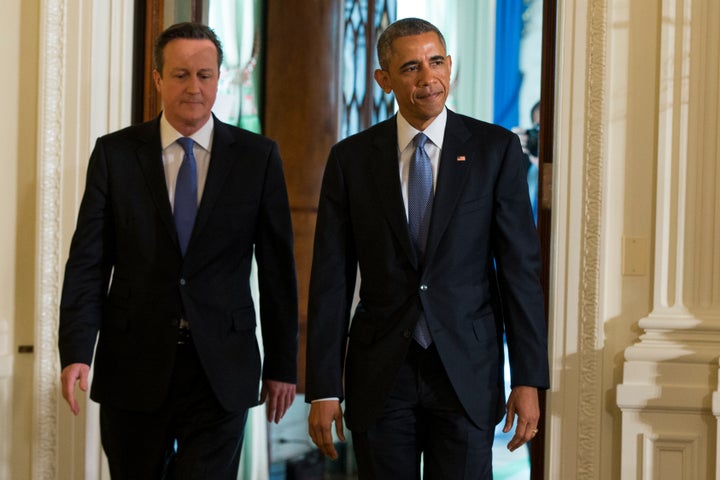 The White House has said it will continue to urge the British people to vote in favour of EU membership, after Boris Johnson accused President Obama of "outrageous and exorbitant hypocrisy".
Press secretary Josh Earnest said on Monday afternoon "the US deeply values a strong ally in the UK as a part of the EU".
"We've made that case on a number of occasions and we will continue to make clear that's our point of view," he said.
"At the same time we recognize that the British people are going to decide."
Earnest added at the press briefing: "We are entirely respectful the process the British people have established to consider this question and when asked we haven't hesitated to make our views known as well."
It has been reported that Obama plans to visit the UK next month as part of a trip to Europe in order to intervene directly in the Brext debate - although the White House did not confirm this today.
"The American view is very clear. Whether in code or en clair, the president will tell us all that UK membership of the EU is right for Britain, right for Europe, and right for America; and why?" he wrote.
"Because that – or so we will be told - is the only way we can have 'influence' in the councils of the nations. It is an important argument, and deserves to be taken seriously. I also think it is wholly fallacious – and coming from Uncle Sam it is a piece of outrageous and exorbitant hypocrisy."
Obama has on previous occasions said the United States would prefer the UK to remain within the EU.
Republican presidential candidate Ted Cruz told a campaign rally over the weekend that Obama "will make it more likely that England will pull out of the EU" if he intervened again.
Downing Street today defended the right of the president to voice concerns about Brexit. David Cameron's official spokeswoman said world leaders such as Obama "are people that wish Britain well and are worth listening to".
Other Conservatives who have defied Cameron and are campaigning for Britain to vote to leave the EU at the June 23 referendum have also said Obama should keep his opinion to himself.
Cabinet minister Chris Grayling told MPs today he wanted to "discourage any foreign leader from entering the debate at the moment".
And Tory MP Peter Bone said the president of the "former colonies" should not "come over here and tell us how to vote in the EU referendum".