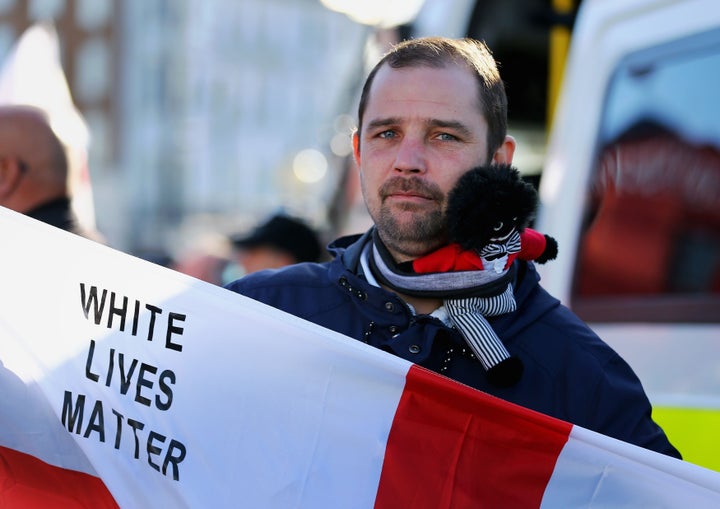 The first 'White Lives Matter' march to be held in the UK has largely been a failure with turnout dwarfed by counter-demonstrations and an inventive hashtag hijacking.
But the group's hashtag, #WLM, was soon commandeered and transformed into #WeLoveMargate.
The march was organised by White Lives Matter UK who produced this video to promote the event.
It claims "real diversity is being killed in Britain", "whites did not invent slavery so should not feel guilt" and is accompanied by a punk song pledging to "never be enslaved by the Zionist masterplan".
A number of shops in Margate made it clear what they thought of the group.
Lisa Richards, owner of GB Pizza Co, told Kent Online: "I just feel we needed to so something positive rather than negative for a start. We completely respect people for their right to protest as thankfully we live in a democracy but one of the things that upset me most out of this, is that we are happy and so grateful we live in a such a great community and people were coming here and promoting hate and racism and that just appalled us so much we just had to make a stand."
Related