That birthday card for your mum, anniversary card for your partner or thank you card for your pal have one thing in common: they're probably all wrapped in plastic.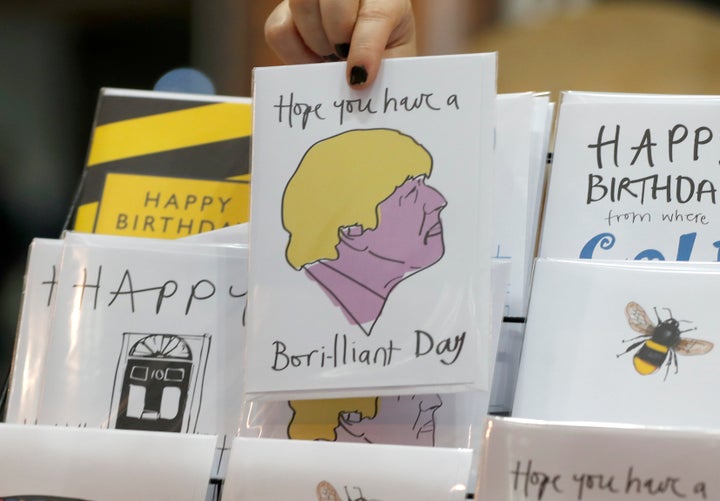 As a result, lots of these wrappers are going to landfill. It's something the Naked Cards campaign is looking to change by encouraging online card sellers to ditch plastic packaging in favour of "naked" cards or paper wraps.
Becka Griffin, an illustrator who founded the campaign, told HuffPost UK the plastic sleeves are "unnecessary". Going "naked" – i.e. having no plastic wrap – will result in sellers making additional steps towards reducing their packaging, she said. "Our campaign has been picked up by Etsy, notonthehighstreet and Folksy – and we're delighted to see the high street starting to follow suit, too."
The most commonly-used material for plastic card sleeves is polypropylene, according to the UK-based Greeting Card Association. It's cheap to buy, but the least environmentally-friendly option.
Helen Bird, recycling expert for the Waste and Resources Action Programme (WRAP), says there are alternatives to this plastic wrap. PLA is a bioplastic derived from plant sugars. It can be made from sugar, starch, corn, cane, or potatoes. This is considered the greenest wrapper option – it's compostable, combustible and can be transformed into clean energy. However, it's also expensive, rips easily and requires more energy to make it.
There's also modified polypropylene, an oil-based plastic film which is treated to make it biodegrade more quickly. It's cheaper than PLA, is recyclable and biodegradable, but not compostable. There are concerns about its impact on wildlife, though, as it doesn't decompose "completely".
Bird says the biodegradable alternatives often require an industrial process to break down and the UK infrastructure is "not widely geared up" for that. "Companies producing greetings cards are urged to stop using plastic completely," she says.
So, what are the supermarkets doing about it?
In April, Sainsbury's removed the cellophane bags from its cards nationwide (see below), except from a small number of them which need extra protection. It's now encouraging all suppliers to remove plastic from the delivery process, too. The average weight of a cellophane bag is 1.4 grams, so the supermarket estimates that it will reduce plastic waste by 77 tonnes per year. It has also removed all plastic packaging from packs of Christmas cards.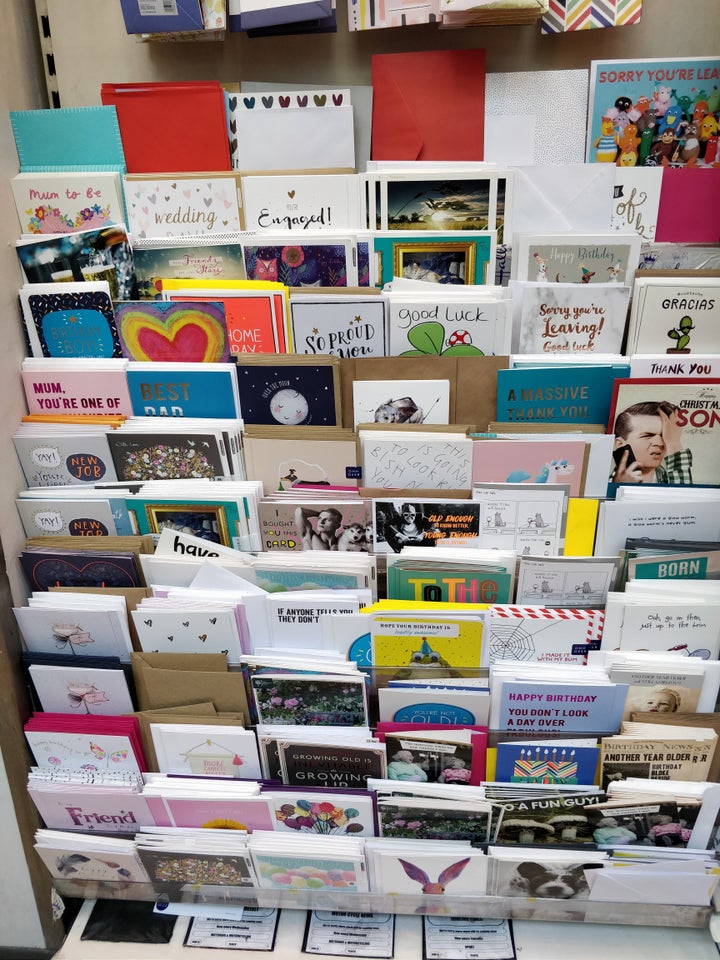 John Lewis sells most of its cards without the notorious plastic sleeve. "We have pioneered a new seal on single cards which doesn't mark the card but keeps it together with the envelope," a spokesperson told HuffPost UK. The retailer has removed plastic wrappers on 96% of single cards. It's estimated the move will result in 8 tonnes less plastic per year. A spokesperson for Waitrose, part of the John Lewis Partnership, said its cards will be 100% plastic-free by the end of 2020.
Last year, Asda announced it would be removing plastic from the "majority" of greetings cards sold, equating to a reduction of 100 tonnes of plastic each year. However, like Sainsbury's, its more delicate, hand-crafted cards will remain in plastic sleeves to protect against damage.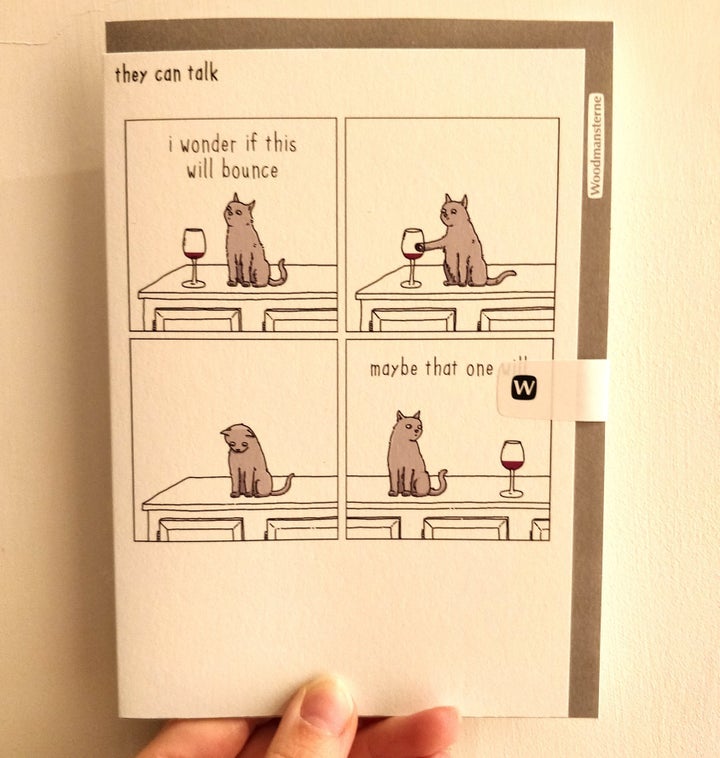 Not wanting to be left behind, Tesco recently revealed a commitment to tackling excess packaging across the board, including plastic card wrappers. So far, the store has removed the wrapping from all of its own-brand cards and has pledged to remove it from the rest of its range by the end of 2020.
Marks and Spencer said its target is to ensure all packaging is recyclable by 2022. Currently, it's running a trial which involves removing plastic card sleeves in 119 stores. The cards and envelopes in the trial are 100% widely recyclable and any add-ons such as glitter have been removed. The store has removed glitter from its entire Christmas range this year – cards, wrapping paper, tags, gift bags, calendars and crackers – to improve recyclability. Most of its boxed Christmas cards are now packaged in cardboard, rather than plastic.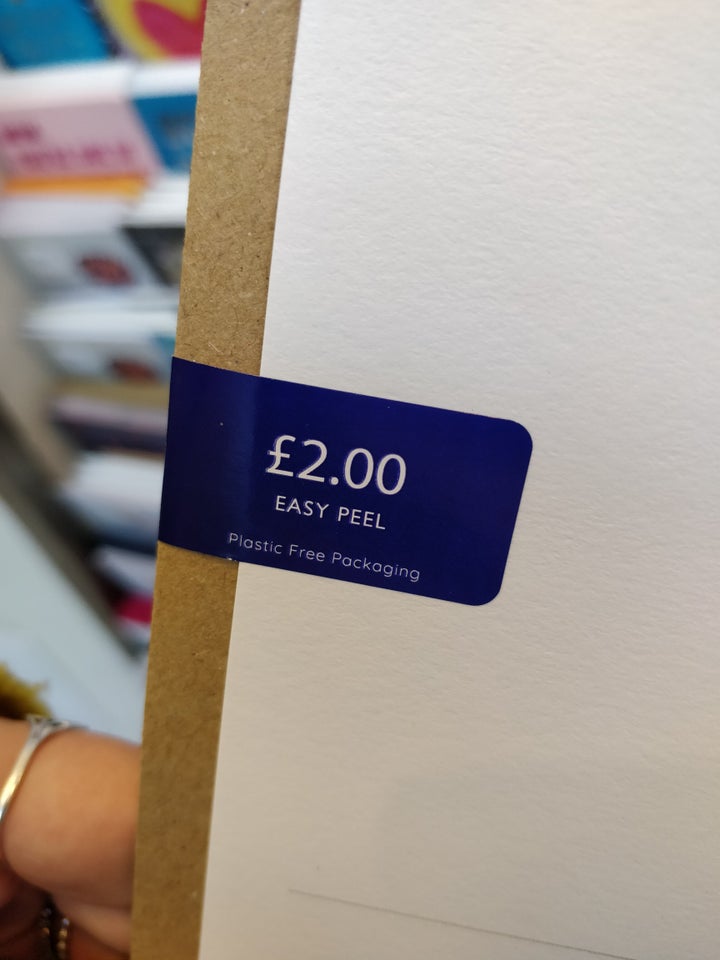 What about greetings card retailers?
Card retailers are lagging behind supermarkets, although this could be because the stores are smaller, therefore have less power to enforce suppliers to change their ways. HuffPost UK contacted Paperchase, Clintons Cards, Card Factory, Cards Galore and Scribbler – but they didn't all respond.
A spokesperson for Clintons said they "aren't able to help on this occasion". When HuffPost UK asked if they were declining to comment, there was no reply.
Meanwhile, Paperchase said it has been "working for a few years now" to reduce the amount of single-use plastic on cards. The retailer couldn't give exact figures, but added: "We're pleased to say that by next summer around 90% of our cards will be without plastic cello wraps and we're aiming for 100% by 2021. We estimate this will save 41 tonnes of plastic per year."
Scribbler is using a bio-degradable, compostable material to wrap its own-brand cards in, the company's COO John Byrne said, and is working on getting suppliers to make the swap, too. The material, known as Nativia PLA, is derived from corn and other plant-based starches. "In our opinion this is a better option than the oil-based plastics," he said. "We became sceptical of recyclable plastic, because when we spoke to industry experts we were shocked to learn that a large proportion of these materials are not actually recycled, and end up in landfill or the sea."
The card shop is aiming to remove plastic packaging completely, but progress is slow. "Our aim is for 100% of our Scribbler designed product to be "naked" by the end of 2020," Byrne said, adding that they are working with suppliers to eliminate wrap where possible, and will require new suppliers to adhere to its "naked policy".