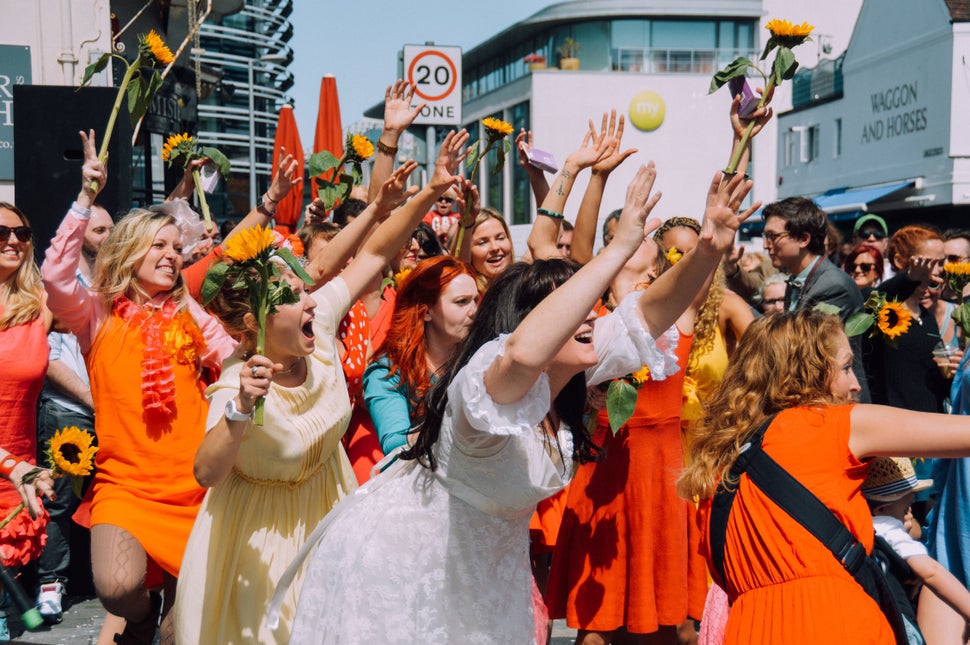 First up, I did not marry myself because I don't believe in romantic love. I've been head over heels in love several times in my life and I'm sure I will be again. Romantic love is one of the best feelings in the world; it takes your breath away, it makes your head whirl, it pastes an all-accepting smile on your face, no matter what you're doing.
It's no wonder that we're all a little bit obsessed with romance; it's the dominant theme in most of our TV, films, books and songs. Who doesn't clasp their fists to their mouth as dear Bridget chases after Mr Darcy in the snow? There is an overarching belief that we need to find 'the one' in order to be truly happy.
The problem is, life isn't just one big romcom. Shit happens; we fall in love, we fall out of love, we love people who don't love us back, we get betrayed, we get damaged, we lose each other, we lie to each other, we lie to ourselves. There is not always a 'happily ever after'.
For me, realising that I didn't necessarily need 'another half' to complete me was a welcome revelation. I was lying in bed one morning, several months after a bad break up. It was the third time I'd been cheated on and it had sent me into a bit of a downward spiral.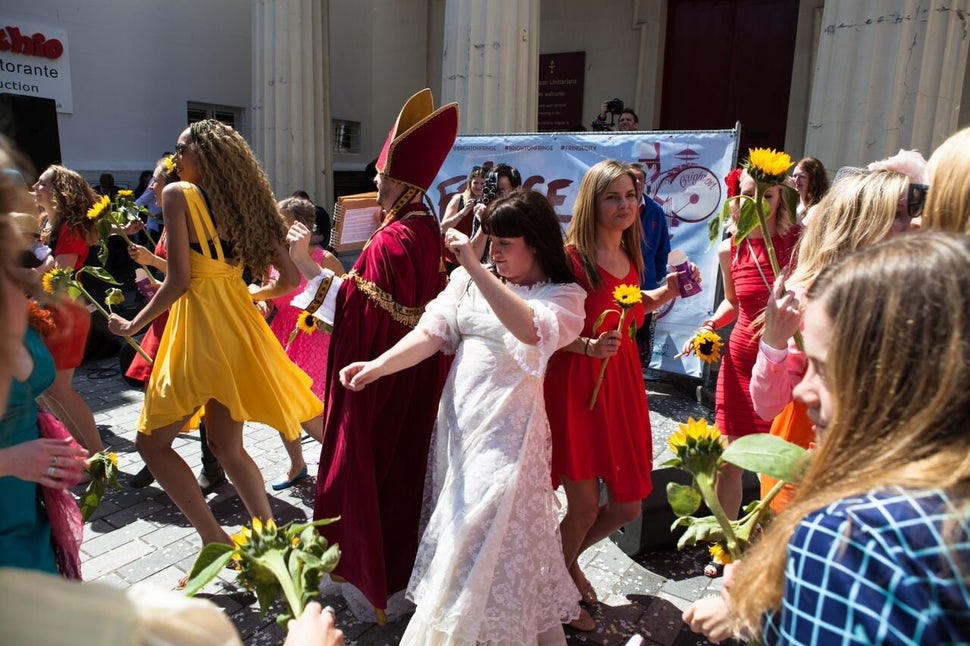 Because when the person who knows you inside out rejects you and chooses someone else, you can't help feeling that it must be your fault. You can't help comparing yourself to the new person, wondering what they've got that you haven't. You can't help feeling that you're just not quite enough.
But that morning, looking around my bedroom with the sun shining through the window, I was so relieved to feel my natural sense of optimism finally returning. It suddenly struck me that I wasn't the loser, he was. I loved my life; I loved my home, my friends, my family and, most importantly, I loved myself – and I always had.
The realisation made we want to jump up and dance around the room, to rejoice in the knowledge that I didn't need to rely on a 'significant other' to make me happy.
In our society, when you announce you're 'in a relationship' the whole world blindly applauds you. You don't get quite the same reaction when you decide to focus on your relationship with yourself. In fact, whenever I'm single, I'm always met with this inane sympathy: 'What's a lovely girl like you doing on your own?' or 'Don't worry dear, the perfect person is just around the corner.'
At that moment I decided it was time to cast aside the shame and the self-doubt. It was time to celebrate that I am enough, thank you very much, just as I am. I wanted to redress the balance between romantic love and self-love – to show that learning to love yourself is just as important. And what better way to celebrate love than with a wedding? Yes, reader, I decided to marry myself ☺
My self-wedding took place in Brighton on 18th May, 2015. It was a fun, cultural ceremony; I had 15 bridesmaids, all wearing different colours like beautiful butterflies, and we danced through the streets to the tunes of Kendrick Lamar's 'I Love Myself'.
My dad gave me away to myself and my dog was the ringbearer. My mate dressed up as the pope and took me through my vows in front of my family and friends. I adapted the usual wedding vows from the plural to the singular and they held just as much resonance. Then I had my first kiss, wrapping my arms around myself, threw my bouquet, and invited everyone to join me in my first dance.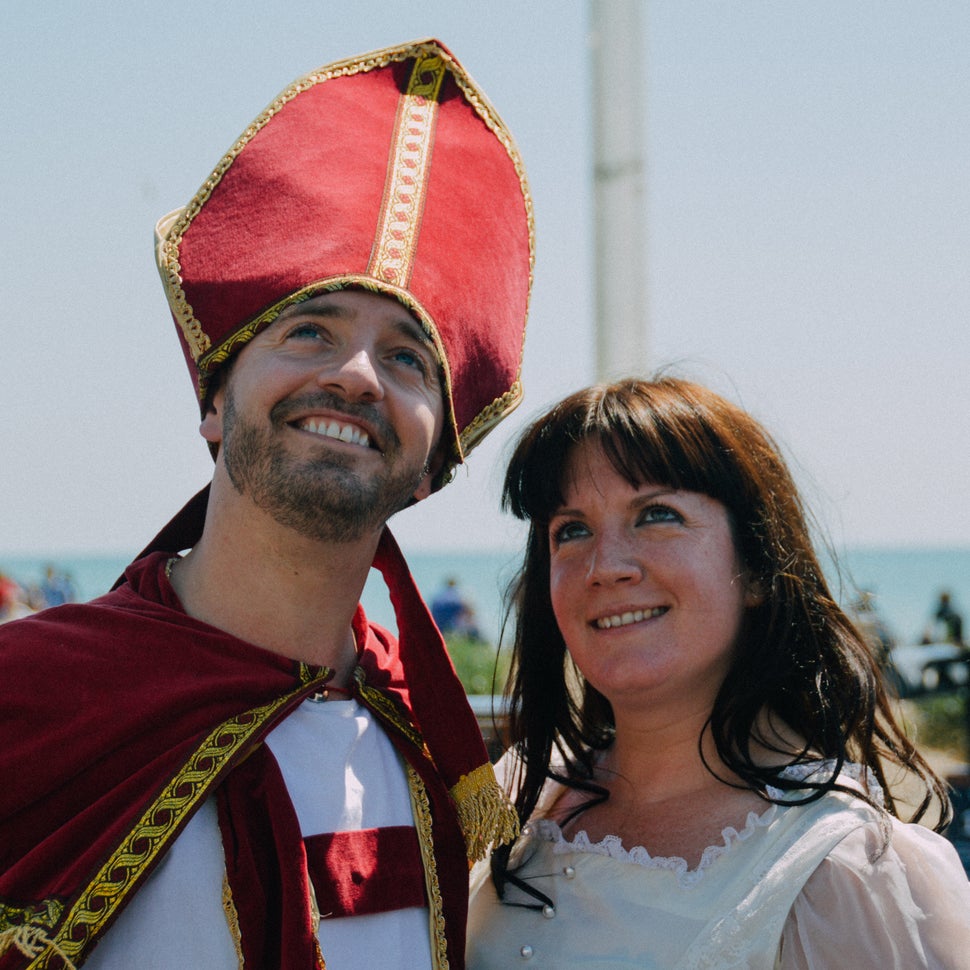 Making a public commitment to face my disappointments, accept my failures and realise my dreams felt pretty powerful. It is something I'll never regret and I often find myself returning to those promises whenever life is tough.
I am so grateful to have been on this wonderful journey of self-discovery, it's taught me a lot about what it actually means to love yourself. There is more to self-care than just treating yourself to a massage every now and then. For me, kindness starts with the self; if you can master self-compassion then you will find you have more love than ever to give to others.
Sophie Tanner's novel Reader, I Married Me is now available on Amazon and out in paperback on 18 May
Life Less Ordinary is a weekly blog series from HuffPost UK that showcases weird and wonderful life experiences. If you've got something extraordinary to share please email ukblogteam@huffingtonpost.com with LLO in the subject line. To read more from the series, visit our dedicated page.