From tampons to tea bags, it seems nothing is safe from plastic and now, there's new evidence to suggest it's even in your pint.
A study published in the journal Public Library of Science details how scientists detected microplastics in the liquid from 12 American beers. It follows research in 2014, which found tiny plastic fibres were present in 24 different German beers.
It's unclear whether beer produced in the UK has the same plastic problem, but as we know we live in an age of plastic pollution - with some of the world's largest water brands even containing microplastics in their liquid - it's not hard to believe it could be a possibility.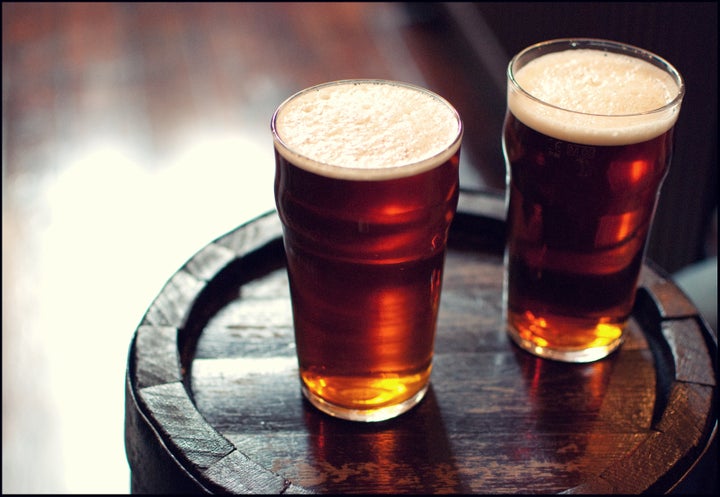 The latest research analysed the presence of microplastics in 12 different US beer brands which contained water from the Laurentian Great Lakes: Lake Superior, Lake Michigan, Lake Huron, Lake Erie and Lake Ontario.
The average beer was found to contain four particles of plastic per litre, with the worst offender containing 14 particles. The majority of these particles were plastic fibres between 0.1–5 mm in length.
Back in 2014, the German scientists hypothesised beer may contain plastic because the drink contains water, and water supplies around the world are known to be contaminated. But the latest research did not find conclusive evidence plastic in beer is linked to drinking water.
"Even though the average number of particles found in beer (4.05 particle per litre) was similar to the average number of particles found in tap water (5.45 particles per litre), not even a weak correlation could be drawn when comparing the results from specific beer brands to their corresponding municipal tap water supply," the study says. "In fact, the highest and lowest counts in this study came from two beers that were brewed in the same city using the same municipal water supply."
Because of this, the researchers said more research is needed around the beer production process to identify the source of contaminants.