"When I was at school I was bullied in the most horrific ways for being gay, before I even knew that I was," says Daniel Gray, 33, a teacher at Harris Academy South Norwood, in Croydon.
"I was at school during the time of Section 28. When I reported the bullying to teachers, I was just told 'it's something you have to deal with' as they were forbidden from discussing it."
Despite Section 28 - a law which banned schools from "promoting" homosexuality - being repealed in 2003, Daniel says its legacy still lingers on, with a significant number of teachers and leaders still not knowing how to tackle LGBT+ issues. Figures from Stonewall show 45% of LGBT+ pupils, have been bullied in schools, the situation is particularly bad for trans pupils - 64% of whom reported being bullied.
What's more, many schools are not giving their pupils the sex and relationship education they need as 40% of LGBT+ pupils have never been taught about LGBT+ issues, and only 20% have learnt about safe sex in same-sex relationships.
But Daniel is hoping to change that with a new initiative, LGBTed, which aims to empower LBGT+ teachers to be their authentic selves in schools so they can promote educational environments that are inclusive to all.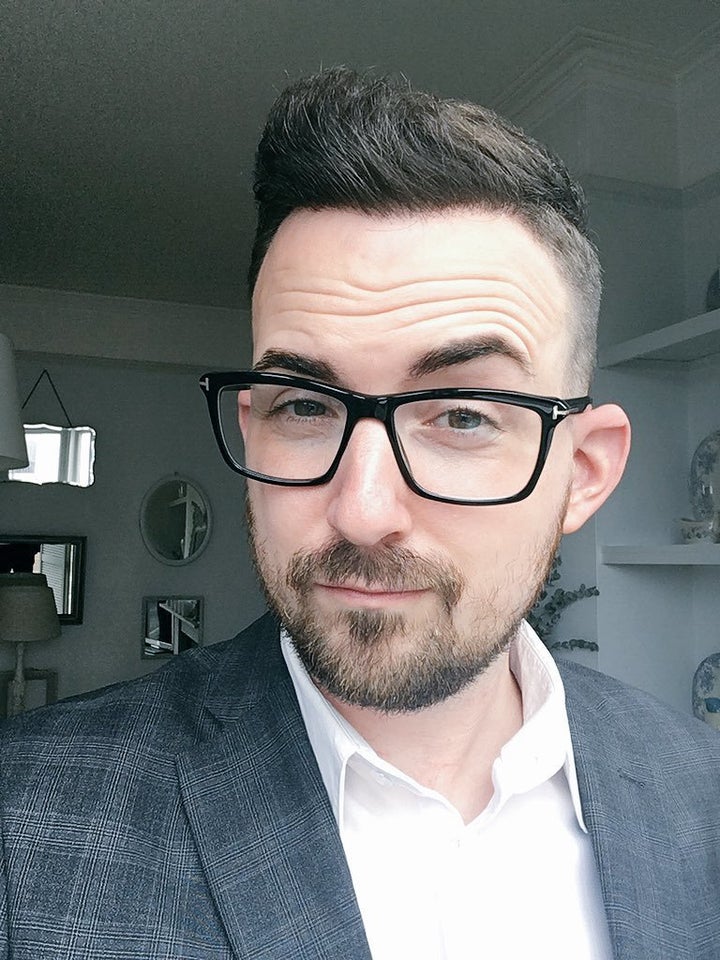 Daniel was inspired to launch the initiative when after almost a decade of teaching, he decided to mention his sexuality as part of an assembly about LGBT History Month.
"I didn't walk in all jazz hands blazing and say 'I'm Mr Gray, I'm gay'," he jokes. "I just talked about all the things we were going to do across the school for LGBT History Month and said 'as a gay man, I know how important it is to have positive role models'. I was relieved when it was done - I'd been teaching nine years by this point and spent all that time avoiding any potentially tricky questions."
He had an overwhelmingly positive response to coming out to his pupils and was subsequently asked to talk about the topic on TV and in the national press. He was then approached by Hannah Jepson, from teaching charity Ambition School Leadership, with the help of David Weston, from the Teacher Development Trust and the trio hatched the plan for LGBTed together.
Launching this weekend [2 June] with a series of workshops and keynote speeches in London, the initiative will build a network of LGBT+ teachers and leaders to improve the visibility of LGBT+ adults in school systems. This network will then support colleagues to come out at all levels in education and aim to increase school leaders' knowledge of issues around sexuality and identity that may be affecting their students. The workshops will be repeated at least annually as the network grows across the country.
Daniel is keen to stress that LGBTed won't pressure teachers to come out to pupils if they do not choose to. However, he wants everyone to feel that they have the option and will be supported if they decide to do so.
Government figures in 2016 suggested nearly a third of teachers who joined the profession in 2010 had left teaching within five years, but Daniel hopes the scheme will also improve teacher retention, by allowing colleagues to be more authentic, and therefore happy, in the workplace - and he hopes, this in turn will help provide more role models for pupils.
With 60% of LGBT+ pupils currently saying they don't have an adult at home they can talk to and 59% saying they don't know a member of staff who is LGBT+, he is hopeful the scheme could lead to pupils feeling less alone and says having LGBT+ role models would have helped him as a teen.
"Just having somebody who was different telling me that it's okay to be different and be okay with it would have made such a difference," he says. "I'm in a privileged position now where I can be that person and be that role model I needed when I was at school."