Corden said the dead man was "a huge West Ham fan and has passed away in the most sudden of circumstances" following Tuesday's incident at the Corniche development on the capital's Albert Embankment.
The dead man was named by Corden and local sources as Mick Ferris, a 53-year-old employee of travel firm Clarkes of London, said to have been leaving a nearby hotel to return to his coach when the incident happened.
Photographs of the scene on Tuesday showed a body covered by a blue sheet underneath a shattered pane of glass.
Ferris, who lived in Kent, is believed to have been with colleagues at the time of the incident, with several Clarkes' coaches lined up near to the scene.
Reporters saw a woman rush towards one of the stationary coaches and ask "where's my old man?" before the doors were closed.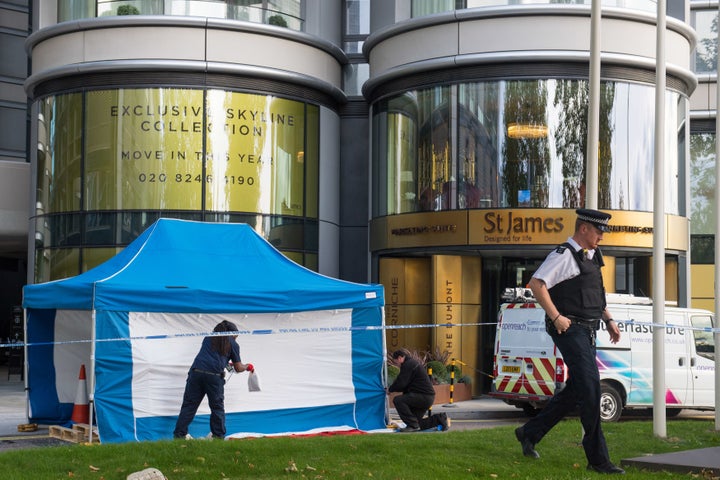 A colleague aboard a Clarkes' coach – which carried a plaque stating the driver's name as "Mick" – said he was a lovely man to work with.
"Mick was a real nice fella - what happened is tragic," he said.
"He was a lovely man, words fail me."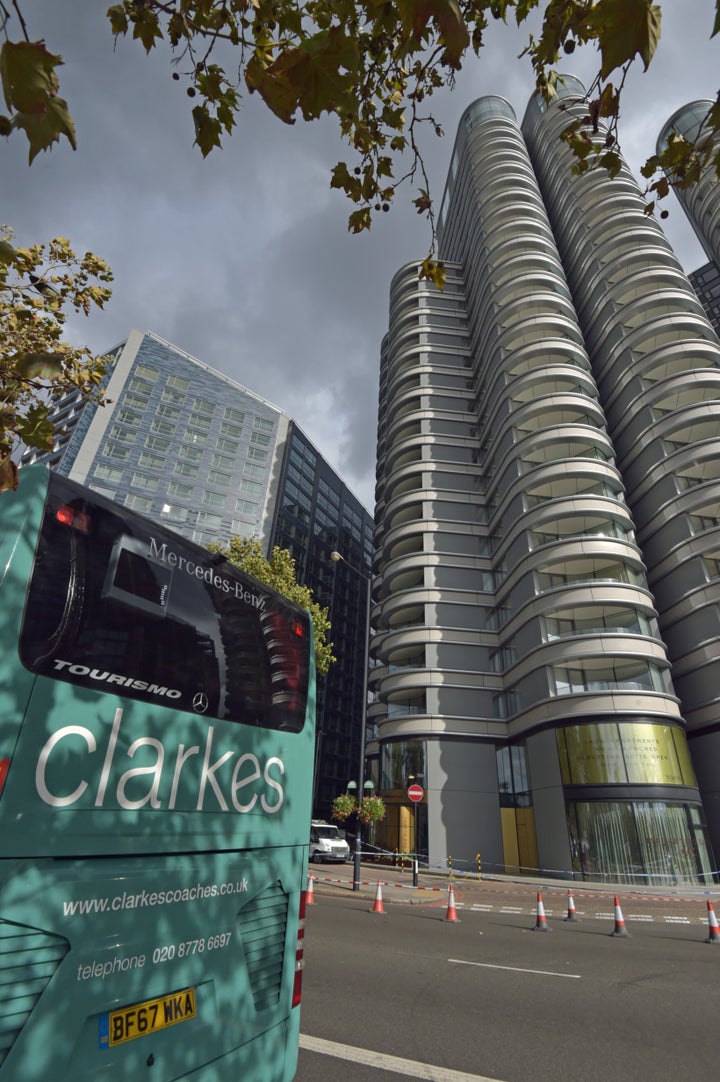 Investigators erected a forensics tent at the scene later on Tuesday, with officers seen peering out of an empty window within a penthouse apartment on the tower's 27th floor. The immediate area remained closed on Wednesday morning.
Scotland Yard said officers were continuing efforts to trace all of the man's family. "At this early stage in the investigation, it is believed he was hit by something falling from a building," the Met said in a statement.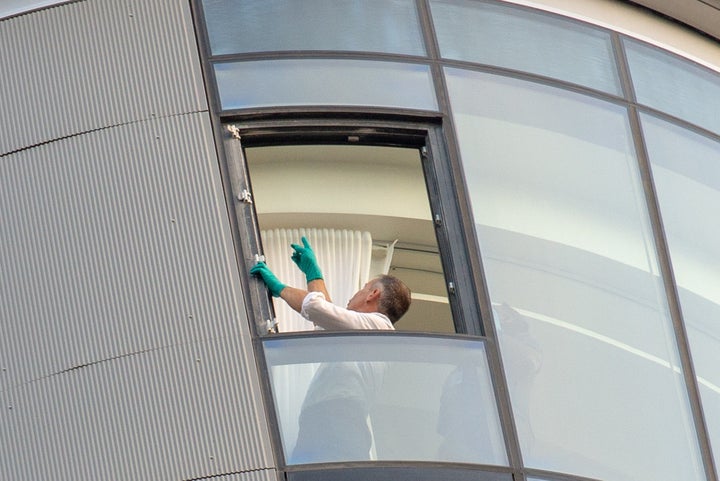 The exterior of The Corniche, designed by top architects Foster + Partners, is complete with construction cranes, scaffolding and hoarding removed.
St James, the owner of the multi-million pound development, said it was investigating and working with police.
A spokesperson said: "It is with great sadness that we learnt of an incident at our Corniche development on Albert Embankment this morning, in which a man suffered fatal injuries.
"We extend our deepest sympathies to his family at this incredibly difficult time. We are investigating this incident as a matter of urgency and working with the emergency services to establish what happened."
The Riverside Park Plaza Hotel next door to the tower block has a police cordon set up around the outside, with officers escorting guests to and from the building.
Guests were unable to identify Facebook photos of the victim.