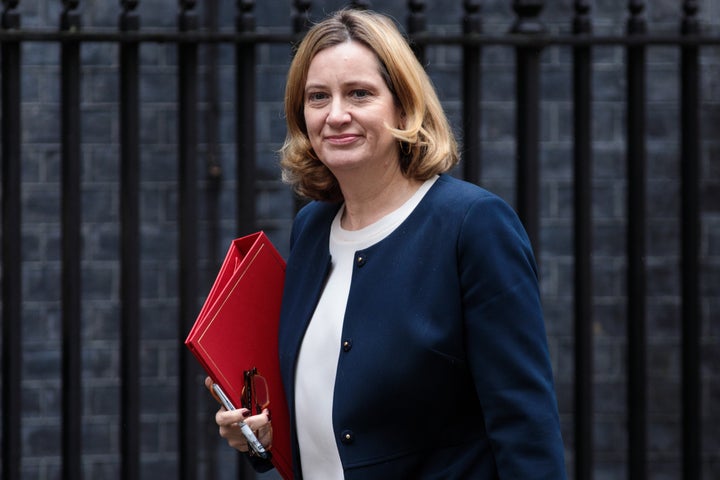 The Windrush generation will be entitled to gain British citizenship at no cost, Amber Rudd has announced.
Speaking in the Commons on Monday afternoon, the home secretary revealed the government will waive citizenship and language tests fees in the wake of the scandal that saw people wrongly threatened with deportation.
Rudd confirmed victims will be paid compensation.
"It was never the intention that the Windrush generation should be disadvantaged by measures put in place to tackle illegal immigration," Rudd said.
Fees for any children of the generation who want to apply for naturalisation will be dropped.
And charges linked to returning to Britain for those who had retired to their countries of origin after making their lives in the UK would also be waived.
"These people worked here for decades. In many cases they helped establish the NHS. They paid the taxes, enriched our culture, they are British in all but legal status - and this should never have been allowed to happen," Rudd said.
"The state has let these people down," she added. "I will put this right."
Labour has demanded Rudd resign over the crisis which has seen migrants who came to the UK after World War II wrongly threatened with deportation.
Rudd told MPs the Home Office has so far found no Windrush citizens who have been wrongly deported.
Diane Abbott, the shadow home secretary, accused Rudd of trying to avoid blame. "She is the home secretary. She allowed it to happen," she said.
"My parents, brothers and sisters and cousins largely worked in the NHS, in factories, in London transport.
"This was a generation with unparalleled commitment to this country. Unparalleled pride in being British. Unparalleled commitment to had work.
"It is shameful that this government has treated this generation in this way."
Theresa May is also under pressure for implementing the "hostile environment" policy towards immigrants while running the Home Office.