A woman who put 400ml of coconut oil in her bath was left in a bit of a pickle when she was unable to actually get out of the tub.
The person, known only as denshan on Imgur, shared a photo of her legs in an empty, greasy bathtub.
"I am currently stuck in a bath," she wrote, before asking someone to send help.
It transpired that the sheer amount of oil had lubricated the bath so much that the woman was left slipping and sliding all over the place. She was trapped.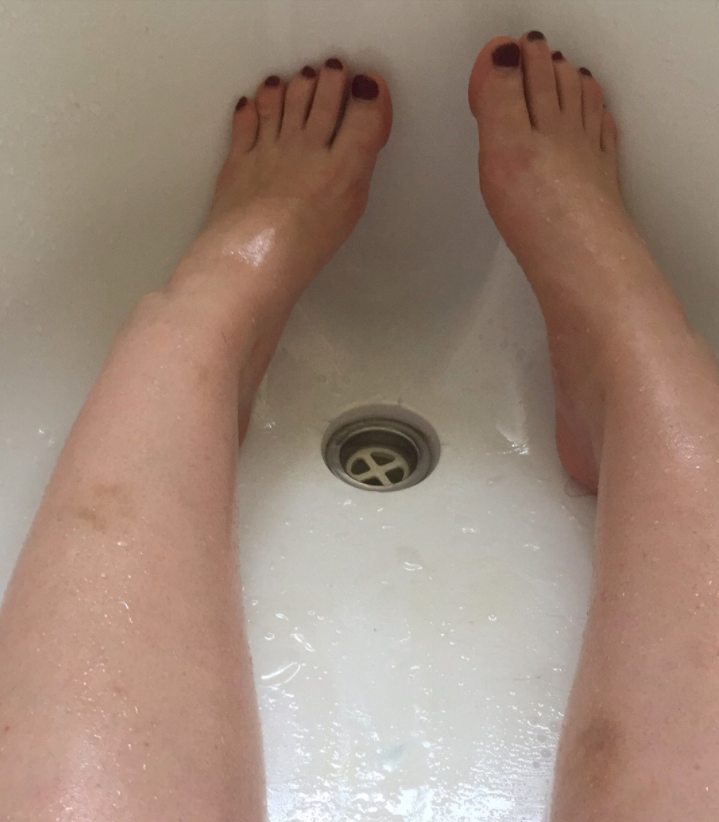 "Here is a funny and current story," she wrote on Imgur. "I am stuck in a bath. I can't actually get out of my bath tub."
She explained that she had a chest infection and fever, so she decided to run a nice hot bath.
"I found some bath salts, lit some candles and poured in some coconut oil," she said. "Now I am realising it was too much coconut oil."
The woman tried to get out of the tub after pulling the plug and ended up sliding around "like a giant, greased-up potato in a roasting dish".
"There is no traction. No grip. Just me and my fat body slipping around covered in oil," she added. "Fuck home beauty remedies. SOS."
The woman has since escaped the slippery clutches of her bathtub - thanks to tips from fellow Imgur users.
She commented afterwards to say she filled the bath with water again and scrubbed the tub with a face mask product she had to hand.