A new mum was so determined not to miss her sister's wedding that she walked down the aisle just five hours after giving birth.
While most women want to spend the day after their baby is born recovering, Emily Chell, from Newcastle-under-Lyme in Staffordshire, delivered son Brody at 7am in the morning and managed to make it to the afternoon ceremony.
The 27-year-old, who went into labour three weeks before her due date, said: "I don't know if it was the excitement of the wedding but we joked that Brody didn't want to miss out."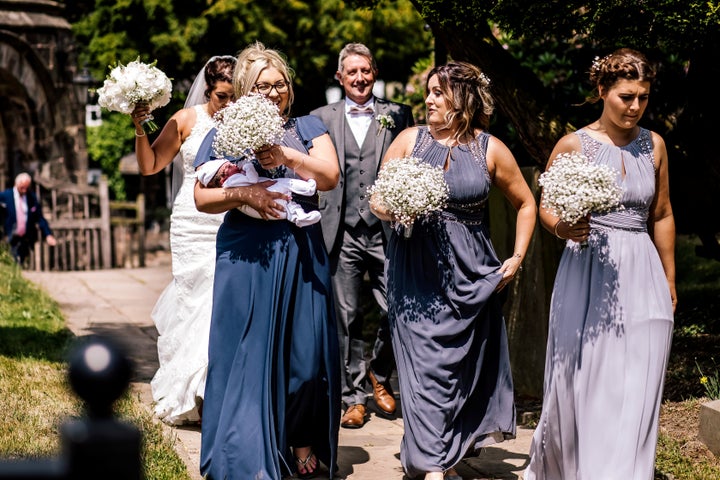 The night before the wedding (Saturday 9 June), Chell stayed at the Lion Swan hotel with her sister, bride Katie. Her waters broke and Chell was rushed to the Royal Stoke University hospital.
She gave birth to a 7lbs 7oz baby boy, with her partner Wayne Barratt, 34, by her side. "It was a natural birth and luckily there were no complications and we went to the ward for a little rest," said Chell.
The couple then rushed to the church, which was 13 miles away, in Cheshire. "We called ahead and someone had brought my bridesmaid dress there so as soon as I got there I put Brody in his crib and jumped in the dress."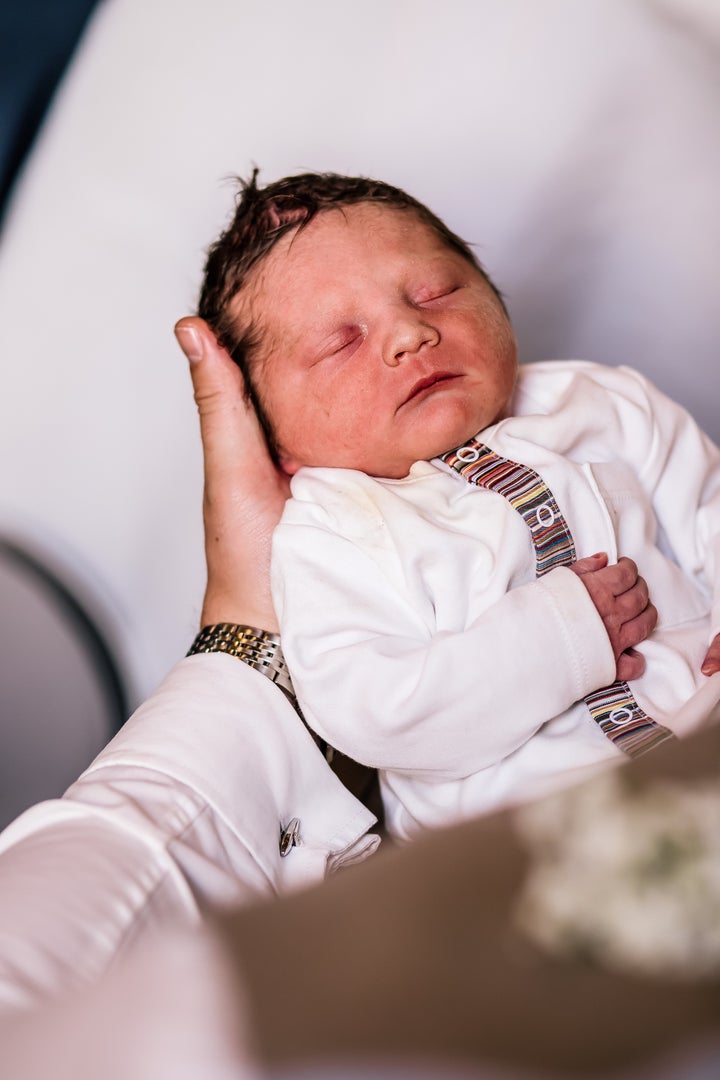 Although Chell was ten minutes late, she said the congregation cheered when she walked in: "It was a lovely moment."
"It was pretty mad because my mum hadn't even met Brody until we made it to the church," she says.
Although the doctors had said that Chell could leave hospital, she said she did feel light headed from the drugs for the rest of the day. "We managed to make it to the reception and left after the speeches so I could feed Brody," she said.
Katie, who posed for pictures with her new nephew after the ceremony, said: "It was a crazy day and I was completely overwhelmed by everything.
"Emily tried her hardest to get to the wedding and I was glad she made it in time."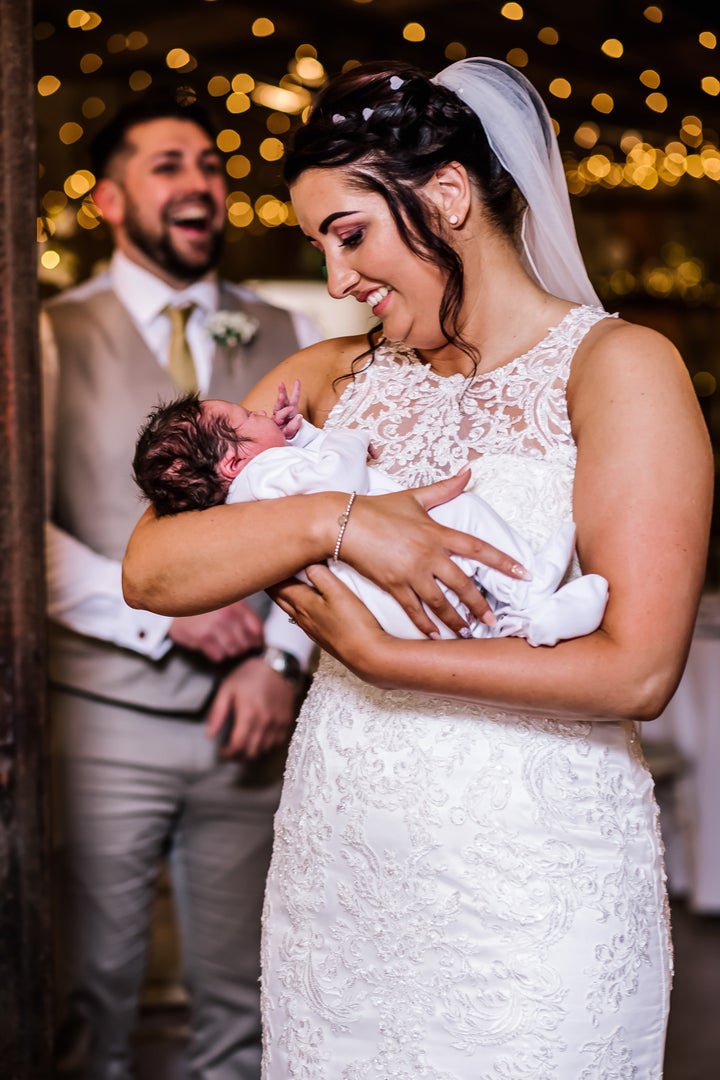 Chell said that her family had been taking bets before the wedding that her baby would be born on the same day, but she had not believed it would actually happen.
Katie said: "We'll now always share our anniversary with Brody."