A woman who has rescued thousands of cats in her lifetime is desperately trying to find homes for 40 of them after being diagnosed with terminal lung cancer.
Seven weeks ago Marlene Brewer, who runs rescue charity Cats in Crisis from her home, was told the devastating news she might not make it to Christmas.
The 64-year-old is now in a race against time to rehome the cats she has been caring for and has so far managed to find owners for 30 of them. Now she needs help to find kind and loving homes for the rest.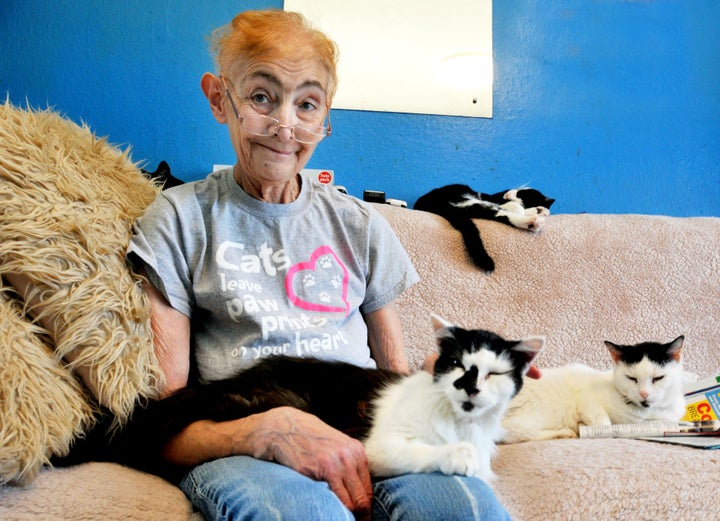 The mother-of-four set up the charity in her home in Bamber Bridge, Lancashire, 21 years ago and up until recently had more than 80 feline friends.
Sadly around 10 cats that were not able to be rehomed and had health problems were put down last week, which Marlene described as "just awful".
The 64-year-old said: "I found out I had cancer on July 20 after a phone call from my GP. At first we thought it was a blood clot on my lung, but doctors confirmed it was cancer and it has now spread to my kidney.
"I ended up in A&E and had X-rays and scans. I was also put on antibiotics. I had a brain scan but I said to my doctor I didn't want to know - all I wanted to do was go home and have a coffee and a chat with my cats.
"The doctor told me the cancer was terminal and I asked how long did I have? I asked do I need to go Christmas shopping so my nine grandchildren have presents from me this year? The doctor looked at me and said I should go shopping. So that was that - I went shopping and completed it in two days.
"I am devastated - it is such a shock. At the moment I am very tired, especially in the mornings."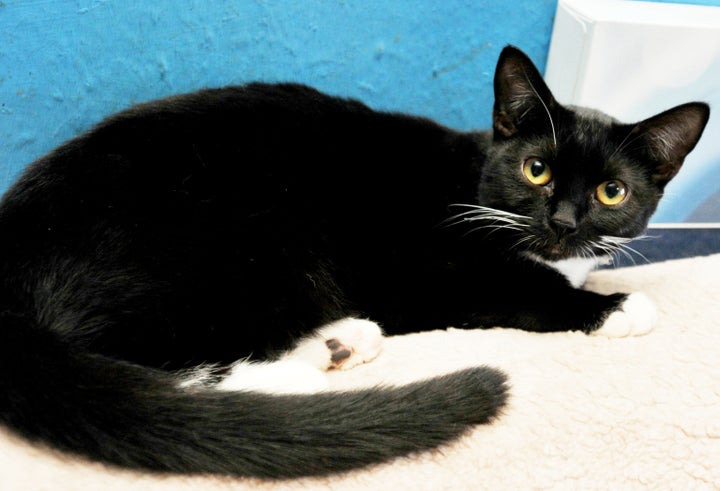 Over the past couple of weeks she says her eyesight has been going and she has been feeling dizzy, with headaches.
"I have finished two lots of chemotherapy and have another bout next week. I haven't got a clue if it is working or not," she said.
The former factory worker added her beloved cats ease her suffering and help to take her mind off her terminal diagnosis. "I just love them. I enjoy watching them play and cuddling them," she said. "It is horrible saying goodbye to them. I am gutted.
"I make sure they all go to good homes. I meet the new owner face to face and visit their home. There have only been two homes I have refused as I had a gut feeling."
She added: "I know you shouldn't have favourites, but my boy Sonic went to another family at the weekend.
"It is so heartbreaking to see them go."
If anyone can help find a loving home for one of Marlene's cats please call 01772 498053.