Women have been given tents and sleeping bags when they were released from prison with nowhere to go, a watchdog has revealed.
Thanks to a shortage in available housing, an inspection at HMP Bronzefield in West London found that two women were given tents and others were also handed sleeping bags.
In the six months prior to the inspection, 103 had left with no fixed address, according to the report from HM Inspectorate of Prisons.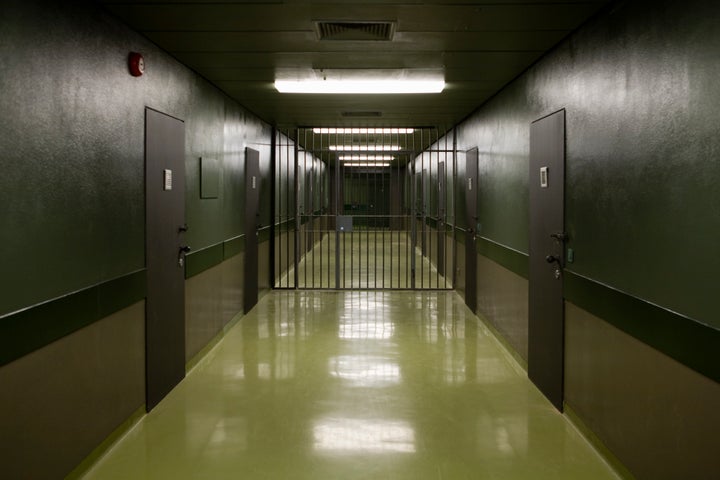 It added: "The prison had issued tents to two women who were released without anywhere to go to and the chaplaincy often gave out sleeping bags."
The lack of social housing stock in the southeast and local authority housing department's frequent downgrading of ex-offenders to "low priority" were cited as "contributory factors" by the prison, according to the report.
Factors outside the control of the closed prison, run by Sodexo Justice Services, were resulting in too many women being released without settled accommodation, according to the watchdog.
It said: "The number of women leaving with settled accommodation had dropped in recent months as a result of the lack of social housing and hostel accommodation.
"Despite this the prison continued to work proactively to secure accommodation for women being released."
Inmates cannot be held in prison beyond the end of their sentence.
The prison's survey also found that more than half of women (58%) had experienced domestic abuse and that 34% were experiencing it at the time they came into custody.
90% of women said they arrived with problems, including 44% who felt depressed or suicidal.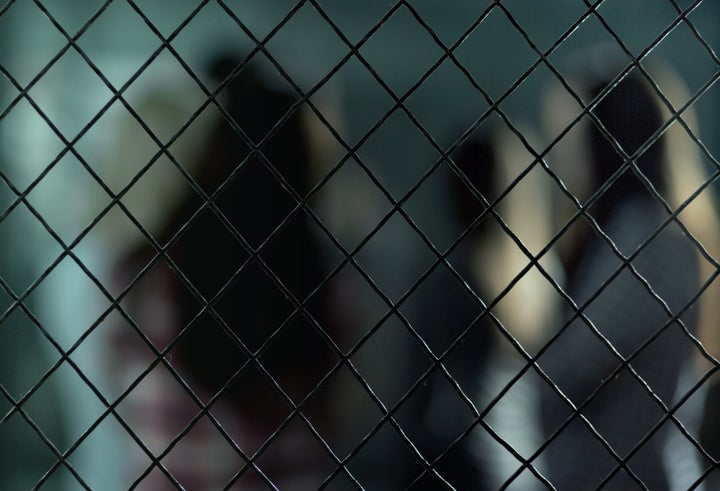 Despite the findings, the inspection found that overall, Bronzefield was well-led, with committed staff and had continued to improve.
Shadow Prisons Minister Jo Stevens said: "The improvement noted in this report is welcome but there remain very serious questions to be answered. It is absolutely staggering that women seem to have been released from prison with nothing more than a tent or a sleeping bag.
"This is astonishing and a far cry from the safe and secure accommodation needed to assist them in the rehabilitation process."
The prison's director Charlotte Pattison-Rideout said: "We work with local authorities and other organisations to ensure as many women as possible have suitable accommodation upon release from HMP Bronzefield, but it's an area where there's a shortfall that affects the whole of the prison estate.
"There has been a change in process at the local authority following the Localism Act which has been a factor in more women, unfortunately, leaving without immediate housing.
"We are building links with the local community rehabilitation company who are now responsible for housing to ensure more women have support and accommodation upon release."
The report found arrangements to support women on arrival and during their early days at the prison were good, and for those with substance misuse problems, some of the best inspectors had seen.
There was little violence, while the general environment and staff-prisoner relationships were "very good".
Deputy Chief Inspector of Prisons Martin Lomas said: "HMP Bronzefield was a very good and improved prison."
Michael Spurr, Chief Executive of the National Offender Management Service, said it was a "very positive report".
Pattison-Rideout added: "We are very pleased the inspection recognised our positive work with a complex prison population, our strong staff-prisoner relationships and our focus on resettlement, all of which are essential to rehabilitation."
A Ministry of Justice spokeswoman said: "As part of our probation reforms we now provide unprecedented support for offenders to make sure all receive support on release, including those sentenced to less than 12 months.
"While we work extremely closely with each offender before and after release to give them the support they need to find accommodation, the responsibility for making sure there is housing available ultimately lies with the local authority."
All prisoners meet regularly with their offender manager after release and efforts are made to help find emergency accommodation where needed, the department said.
Popular in the Community