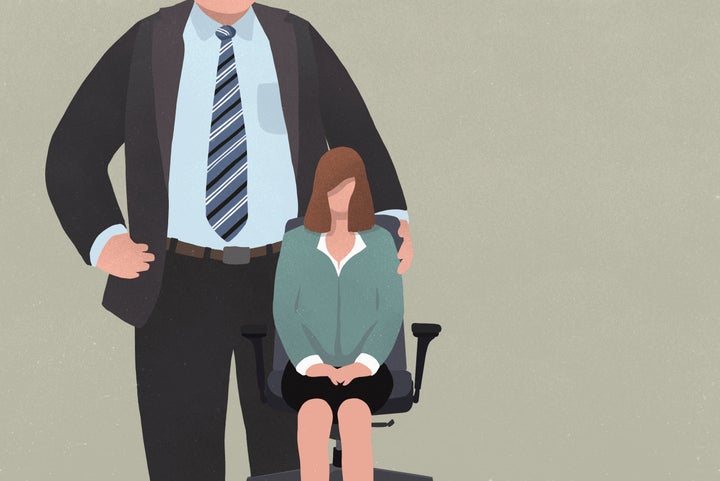 Widespread sexism is fuelling poor mental health among women, a new study suggests, with 20% of those surveyed reporting sex-based discrimination.
The one in five women who experienced discrimination were three times more likely to go on to report having clinical depression in the four years following their experiences, compared to their peers.
They were also more likely to rate their health as fair or poor compared with those who did not feel discriminated against.
Examples of sex discrimination included being insulted and being physically attacked then avoiding certain places because of feeling unsafe.
The most common settings in which this discrimination happened were on the street (77%), on public transport (40%), in transport hubs like bus or train stations (39%). Less common locations included school or workplace settings (12%) and at home (11%).
The data was collected by University College London from nearly 3,000 women (so few men reported sex discrimination they were not included in the analysis) with authors claim it is the first significant look at how sexual discrimination affects mental health.
Those surveyed provided information on their experiences of sexism and their mental health at the start of the study in 2009-10 and then again in 2013-14.
Of course the study took place years before the #MeToo movement, which was popularised on social media in 2017 after allegations against Harvey Weinstein, so it could be argued stats would be better now.
However it has been well-documented that the impact of #MeToo is not as positive as we might like to imagine.
The research team from UCL said they believe their results are "particularly concerning" in suggesting an enduring impact of experiences of sex discrimination on mental health and wellbeing. There are several possible explanations for the link, according to the authors.
Dr Ruth Hackett says: "Sexism may serve as a barrier to healthy lifestyles that promote mental wellbeing, for example, if women avoid exercising in settings they perceive to be unsafe or use substances to cope with discriminatory experiences. Repeated exposure to stress may also lead to 'wear and tear' that disrupts normal biological processes."
Those who reported sex discrimination tended to be younger and were more likely to be white, as well as having a higher household income. They were also better educated with a great proportion holding university degrees.
The study's authors said the results could partly be explained by discrimination pushing women into unhealthier lifestyle choices.