They say if you are old enough to remember a trend happening the first time round you shouldn't wear it again, but we're willing to take the sartorial risk because these hats are just too good to miss.
Bucket hats may remind you of 'Fear And Loathing In Las Vegas' or Shaun Ryder in the early nineties but this nostalgic item is making a comeback.
Here are our seven favourites from the internet right now - and the crazier the better.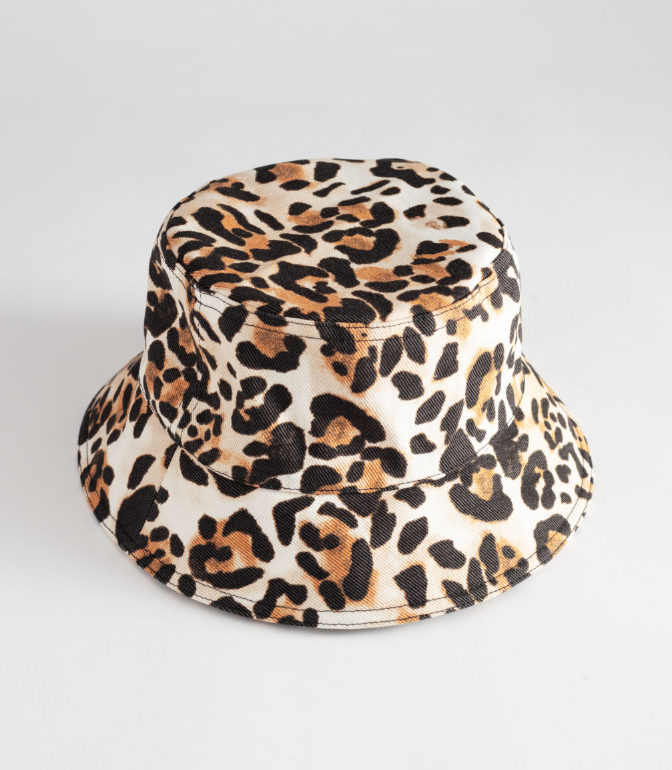 We love a leopard - coats, shirts, trousers, you could sell us anything in that animal print. This bucket hat is not only our favourite print but will work perfectly with all those pastel denim things we also want to buy for summer. Not to mention it's a perfect high street copy of the (super spenny) Ganni bucket hat.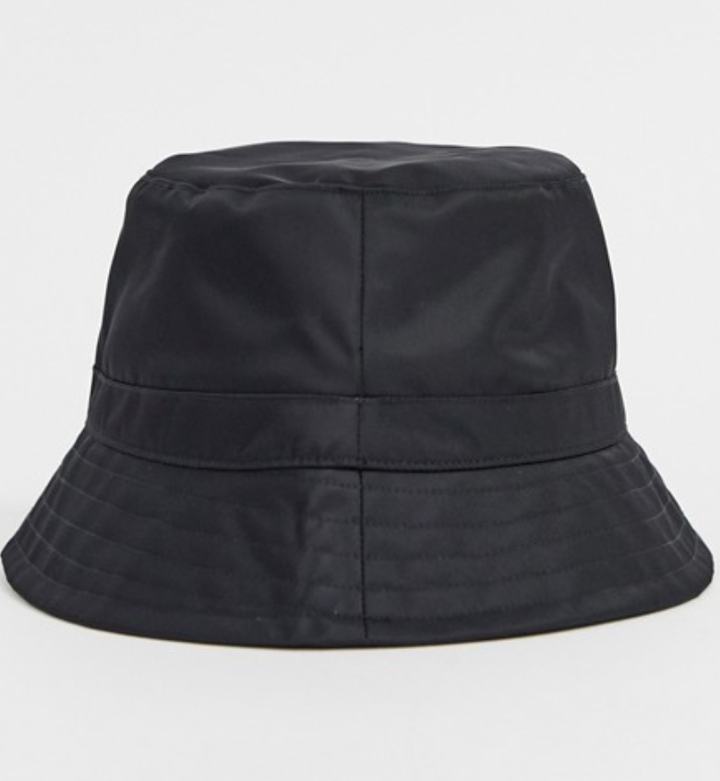 Black bucket hat, Monki, £15
Feeling like you want to dip your toe into the bucket hat trend but worried you're not brave enough for a loud print? Don't worry we've got you. Try this black version from Monki. It's not going to break the bank either.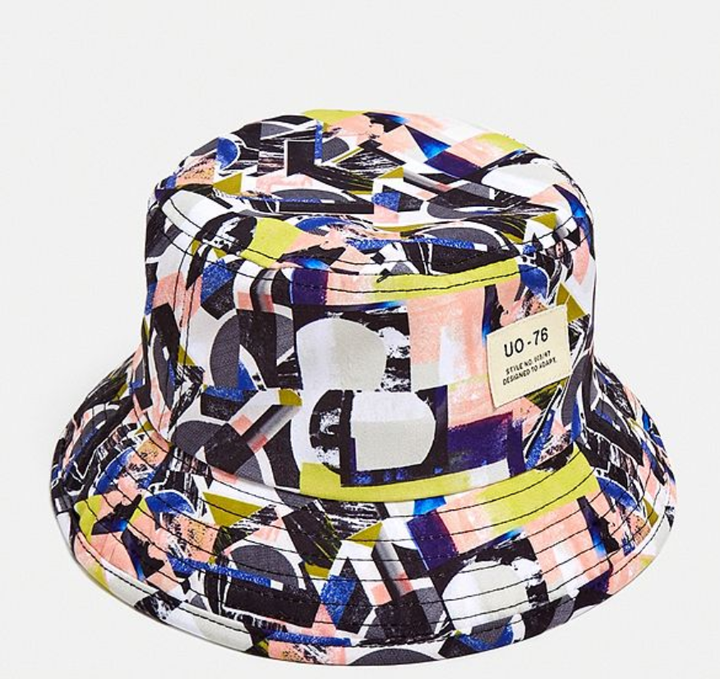 Okay, you're here and you've committed to the bucket hat. You want to look like an extra from a 'Top of The Pops' episode in 1991 so this is the hat for you. Just imagine how good this would look at a festival with a bright lipstick and messy braids. It won't even matter you haven't washed for 3 days.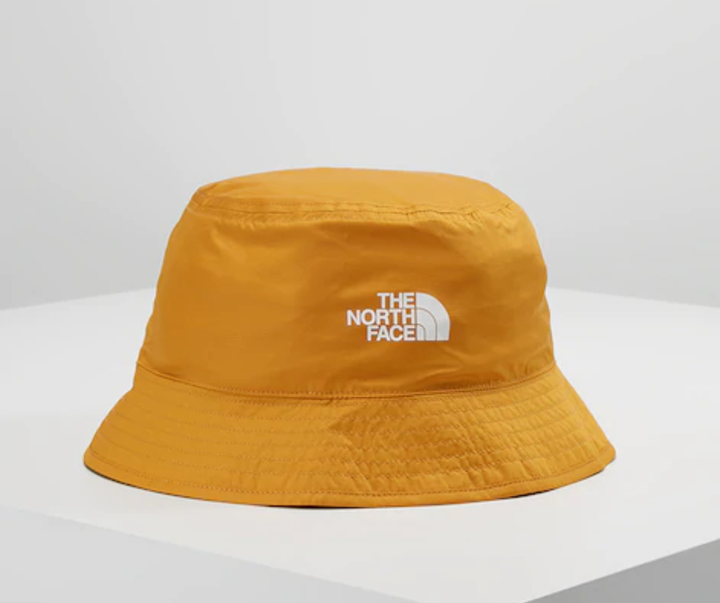 We know your dad still shops at North Face, but hey, the man has style. Don't be afraid of embracing your inner middle-aged shopper and going for a brand that is not only cool (don't @ me) but damn practical. This waterproof bucket hat will keep your head dry when the British summer inevitably gets wet.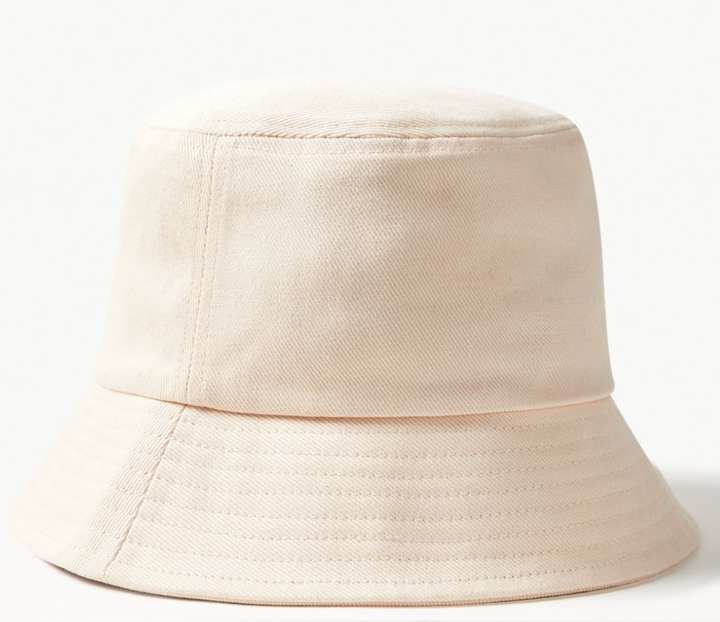 If you need proof the bucket hat is back for 2019 then may we present this compelling evidence - even M&S is stocking them. They've got two different versions (one in white and one in a pale denim) but we think you're less likely to end up matching your elderly family members in a white one. Pick it up while you're buying your lunchtime meal deal.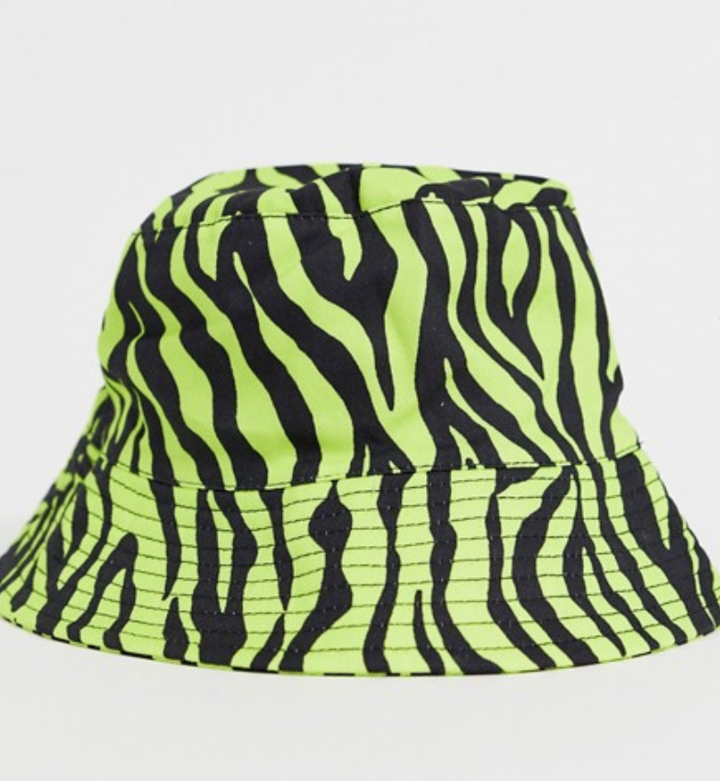 Neon zebra bucket hat, ASOS, £14
Maybe we've gone too far with this one...? Neon, zebra AND bucket hat. Well if anyone can pull it off, we think you can. Not to mention it has this super-practical little black neck string so if it comes off your head you're not going to lose it. Practical AF.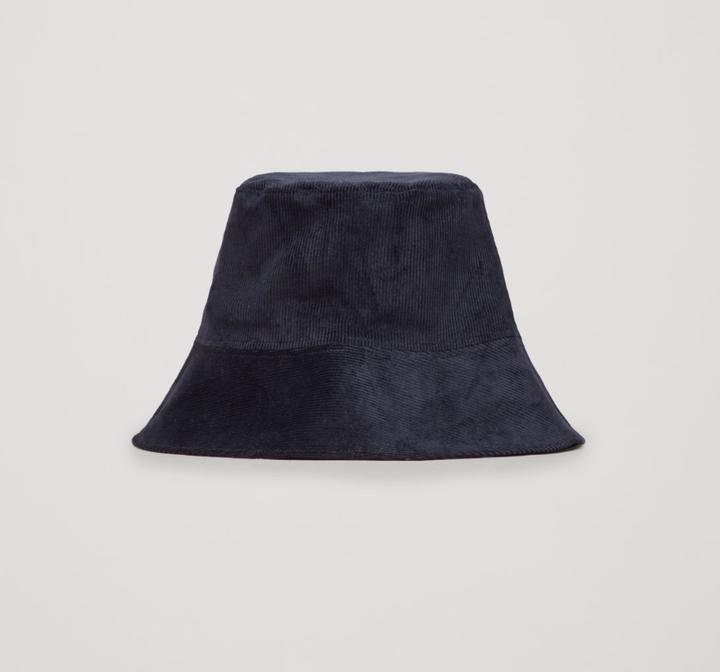 Corduroy blue bucket hat, COS, £14
And finally, last but not least, we've blended two of our favourite trends - bucket hats and corduroy. This blue velvet crush colour cord is quite honestly a dream and the fact it is in the COS sale is the universe telling us we NEED to have it.