Sadiq Khan and Helen Pankhurst were among those marching through London for Sunday's March 4 Women.
The demonstration, which began at Millbank, culminated in a rally at Trafalgar Square.
The march marks both International Women's Day and the 100 year anniversary of women's right to vote in the UK.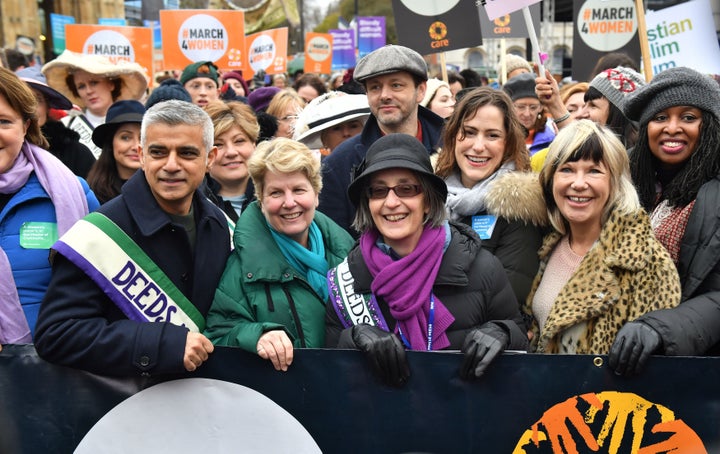 However, demonstrators are also drawing attention to the continuing threats to women's rights both in the UK and around the world.
A range of high profile figures including Sue Perkins, Sophie Ellis-Bextor, Bianca Jagger, Michael Sheen and Natalie Imbruglia were also involved.
Here are some of the best signs spotted during the march...
Helen Pankhurst, the great-granddaughter of suffragette Emmeline Pankhurst, said "right across the board in every sphere there's work to be done" to ensure gender equality.
She said: "I think we are living in a world where there are some dinosaurs that are trying to take us back.
"And there are those that are moving together, trying to say 'that's not the way we want this world to look', and moving us forward, and looking at issues around inequality and naming prejudice and all sorts of forms of entitlement, that just shouldn't be part of the scene of the 21st century."
She said right now there was a "great energy" and that "day after day after day there's a media story saying we are not going to tolerate this anymore".
Asked about US President Donald Trump's recent admission that he does not consider himself a feminist, she said: "It's irrelevant. I think what we need to be focusing on is the number of men and women who are supportive of change and of equality and all the beautiful and wonderful things that happen.
"And we need to fight against people like him who represent old ideas, dated ideas, ideas that actually put people into boxes and don't allow people to thrive. Why should we allow that?"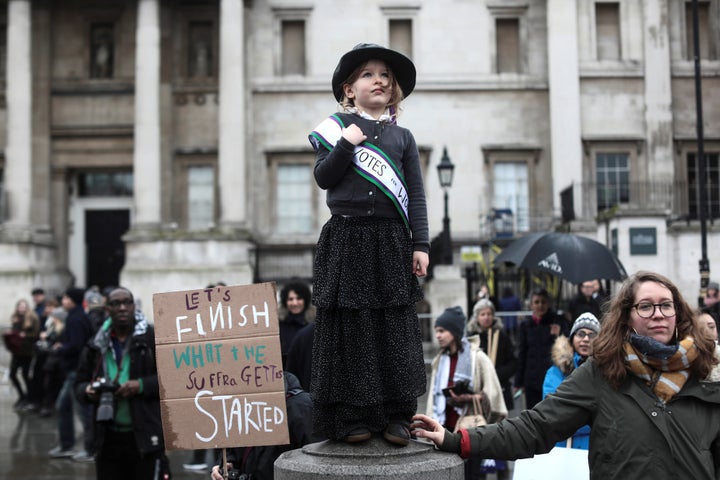 "Proud feminist" Sadiq Khan said he could not understand why anyone would not want to be the same.
In reference to Mr Trump's reluctance to identify as one he said: "I think if you're in a position of power and influence and you think it's wrong that women get paid less than men, you think it's wrong there's discrimination against women still, you think it's wrong that simply by virtue of being born a boy you have more chances than a girl, you should be a feminist."