Rahaf Khatib is the first woman to grace the cover of Women's Running magazine wearing a hijab.
The six-time marathon runner and mum-of-three has appeared on the cover of the October issue of the US-based magazine.
She said she hopes to inspire other Muslim women to take up running.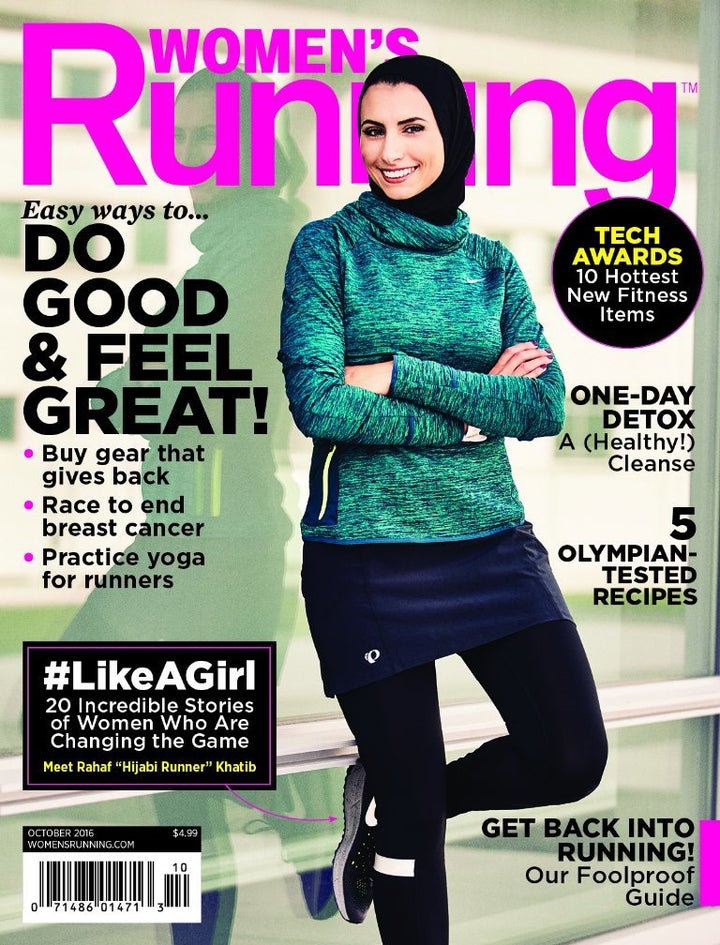 Women's Running has previously starred plus-size women, a young woman with autism and a transgender woman, leading people to praise the magazine for its inclusivity.
In an interview, Khatib told Women's Running magazine that she started running outdoors after becoming bored of her gym classes.
In need of a new challenge, she signed up for her first 10k run - and it all spiralled from there.
Since then she has competed in six marathons and two triathlons.
The 32-year-old, from Michigan, US, said of her cover appearance: "It's something I can show to my kids in the future, my community and most importantly my parents.
"It means that my sweat, tears and training are worth it."
Khatib is just one of many diverse women who have been featured on the cover of the magazine over the past year.
More recently they featured transgender runner Amelia Gapin who said of her cover debut: "Being a transgender woman on the cover of a magazine dedicated to women shows I'm being seen for who I am.
"It's a feeling of acceptance, inclusivity, and being welcomed."