Some of Britain's leading employers are heading up the fight against pregnancy and maternity discrimination by forming an alliance to support women's rights.
Businesses including Barclays, Royal Mail, John Lewis and the BT Group have formed a coalition called Working Forward, which aims to champion pregnancy and maternity rights and inspire other organisations to follow suit.
"We can no longer accept women being unfairly treated at work because they are pregnant or on maternity leave," said David Isaac, chair of the Equality and Human Rights Commission.
"We are calling on employers to sign up to our initiative to commit to delivering equality and ensure working environments benefit everyone."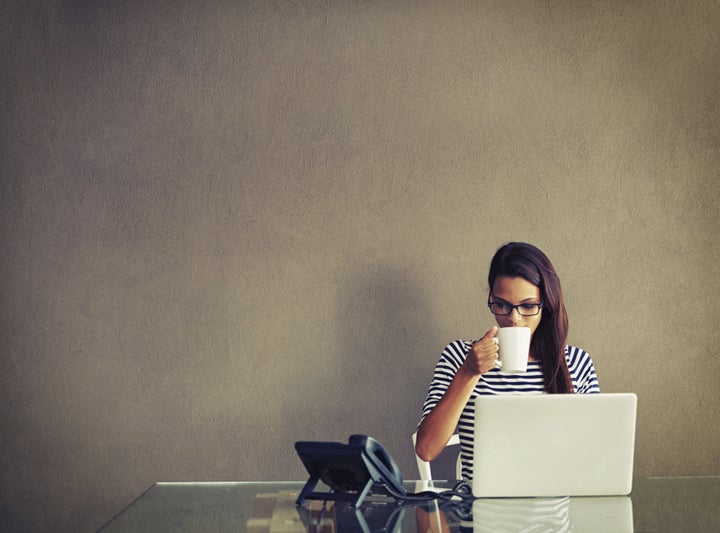 Working Forward, launched at a Houses of Parliament event on Wednesday 14 September, is made up of founding members: Barclays, BT Group, Royal Mail, Ford, John Lewis Partnership, Ford, Mitie, Nationwide Building Society and Transport For London.
Other businesses will be encouraged to sign up and pledge to make their workplaces the best they can be for pregnant women and new mothers.
The campaign has the backing of business bodies including the CBI, Institute of Directors (IOD), the Chartered Institute of Personnel and Development (CIPD), and the Federation of Small Businesses (FSB).
Companies who sign up are asked to nominate a gender equality champion at board level to train and support line managers and promote family-friendly policies.
"Companies that show a real commitment to this are not only doing the right thing, but can also gain a competitive edge," Isaac continued.
"Our Working Forward founding members all recognise the importance of women in their workforces. Together, we want to raise the bar across the business community and ultimately improve the experiences of employers and employees."
The launch of the alliance comes shortly after it was revealed that women suffer a "motherhood wage penalty", as they see their pay fall, relative to men, for more than a decade after having children.
Women earn 18% less an hour than men, the Institute of Fiscal Studies (IFS) research found, and the gender pay gap widens for 12 years after childbirth for mothers to the point they are earning 33% less than men an hour.
What the founding members of Working Forward are doing to combat discrimination:

- Transport For London runs a 'Buddy scheme' that allows any woman to contact someone who has experience of pregnancy at work for advice. The company has also partnered with pregnancy charity Tommy's.

- BT Group has produced a pregnancy and maternity handbook with real-life stories and advice from mothers.

- Barclays has a peer-to-peer coaching programme offering career advice to women going on and returning from maternity or adoption leave.
Commenting on the launch of Working Forward, Business Minister Margot James said: "I'm extremely encouraged that some of the UK's largest businesses have committed to the EHRC's new campaign and I urge other employers, large and small, to add their support.
"As the Prime Minister has made clear, we are working to build an economy that works for all and ensuring workplaces are free from discrimination is vital to achieving that goal."
BT Group has a high return rate of women after maternity leave of 86% compared with the national average of 77%. Its chief executive, Marc Allera, said: "We are committed to creating a work environment that is fully supportive of pregnant women and new mothers.
"We know there is more to do and that's why we believe it's important for organisations to work together and share good practice to help eradicate discrimination from businesses."
Key focus areas for the Working Forward campaign:

1. Leadership from the top down.

This includes setting targets for the retention of women returning from maternity leave and addressing barriers to this. Employers are advised to nominate a representative at board level to do this.

2. Ensuring confident employees.

In order for women to feel confident initiating a two-way conversation with their line manager, companies are advised to set up a support network for working parents and offer one-to-one support and mentoring.

3. Training and supporting line managers.

Encourage all managers to complete an Acas maternity training course and set up peer-to-peer support for line managers.

4. Flexible working practices.

Promote flexible working practices and trial new ways of working. Celebrate and showcase examples where flexible working is successful.
Royal Mail has trialled innovative ways to ensure all women have access to relevant opportunities to build their careers and feel valued. This includes a regular survey of employees who have taken maternity leave in the last five years to learn from their experiences, and the establishment of a new Parents and Carers Steering Group.
Jon Millidge, director of group HR at Royal Mail said: "Women are a crucial part of our workforce and this diversity is hugely important to us. As such we have made gender equality part of our business strategy.
"It is important that women who are pregnant, or that have recently returned from maternity leave, are valued for the skills they can offer, and while there is more to do, we believe an engaged and motivated female workforce gives us a business advantage."
Commenting on the alliance, Joeli Brearley, founder of Pregnant Then Screwed told The Huffington Post UK: "Too many employers consider pregnancy and maternity to be a burden on their business. Part of the problem is that employers consider maternity to be expensive and they pigeonhole mothers as being distracted.
"This new alliance of successful companies will help to demonstrate the economic benefit of supporting female employees, confirming that pregnant women and mothers are a dedicated and essential part of the workforce.
"This is a fantastic new scheme, getting companies to galvanise support from other companies by pushing the business case for reducing discrimination will start to change the collective business language creating an essential culture shift."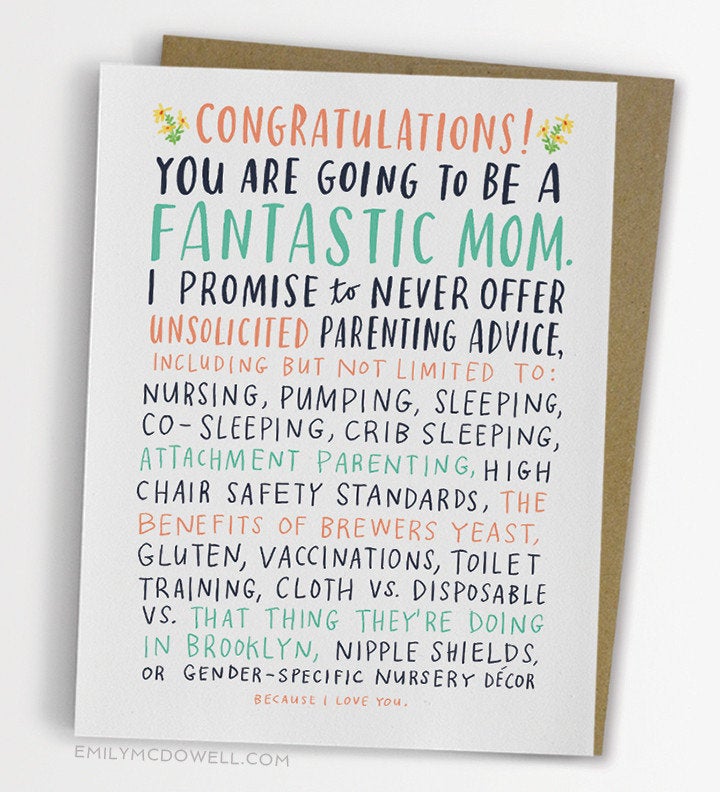 Honest Pregnancy Cards