Two British football legends have joined the fight against dementia in a touching new advert where they pay tribute to three teammates who developed the disease.
Sir Geoff Hurst and Gordon Banks OBE, who both played for England in the 1966 World Cup, have teamed up with the Alzheimer's Society to honour former teammates Martin Peters, Nobby Styles and Ray Wilson who all now live with dementia.
The pair have urged people to pledge money to the charity so it can not only fund vital care and support for people living with the degenerative disease but also channel money into finding a cure.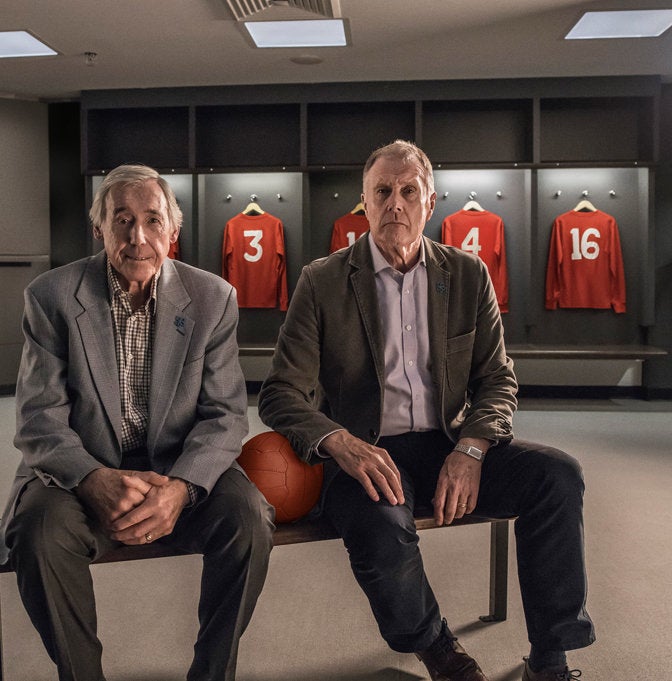 In the new advert for the Alzheimer's Society's 'United Against Dementia' campaign, the former footballers return to Wembley Stadium and talk about how they felt "invincible" back in 1966, playing in the World Cup final against West Germany.
But, now in their late 70s and 80s, they're not so invincible.
"It's especially cruel that three of our great team now have dementia," they say.
"If dementia can affect our heroes like Martin Peters, Nobby Styles and Ray Wilson, none of us are safe."
Dementia is set to become the UK's biggest killer, with one person developing the disease every three minutes.
Earlier this year, a study linked repeatedly heading a football to an increased likelihood of developing dementia, which prompted calls for more research into the issue.
The Alzheimer's Society said there is not enough scientific, conclusive evidence to prove a link between heading footballs and dementia. Dr James Pickett, head of research at the charity, told HuffPost UK: "There is currently not enough evidence for us to make an informed conclusion. The existing studies are all too small to give us the necessary information and many contain conflicting evidence.
"We need to see many more high-quality studies looking into the long-term risks of minor head impacts like heading footballs before we can come to an informed conclusion."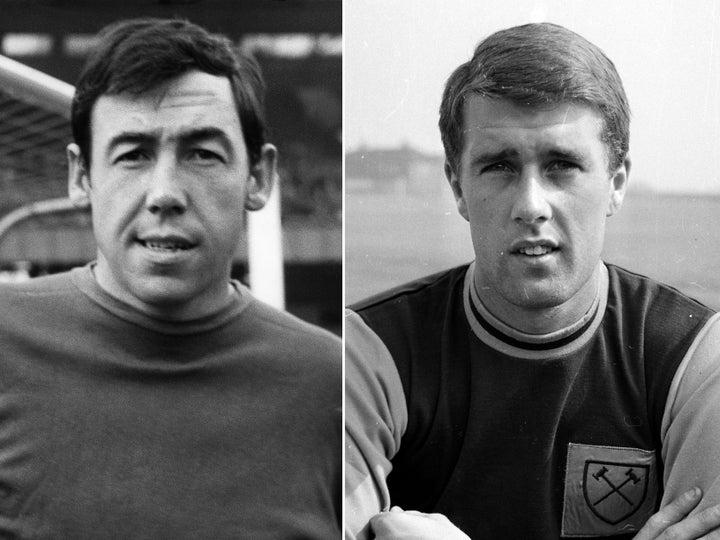 Talking about why the new campaign is so close to his heart, Sir Geoff Hurst, former England and West Ham striker who famously scored the winning game's hat-trick, said: "It's devastating to see Britain's heroes – our World Cup colleagues and the people we grew up with – living with Alzheimer's.
"I've found it incredibly difficult to see my former teammate Martin Peters, who I've known since the age of 17 and grew up with at West Ham, going through it.
"It has completely changed my understanding of dementia and how it affects people."
Gordon Banks OBE, who was goalkeeper for the winning England squad and Stoke City, said: "My brother David died from Alzheimer's a few years ago and it's such a horrible disease. It was extremely difficult to see the difference Alzheimer's made to him and it really hurt me when he died - because I couldn't do anything about it.
"When I think of the players that we've played with in the World Cup final – my dear friends, Ray, Martin and Nobby, who were fit and strong - it just shows how dementia can just affect anyone."
Also supporting Alzheimer's Society's 'United Against Dementia' campaign is ex-Wales international footballer Robbie Savage, who lost his dad Colin, aged 65, to younger onset dementia. It affects more than 40,000 people in the UK under 65.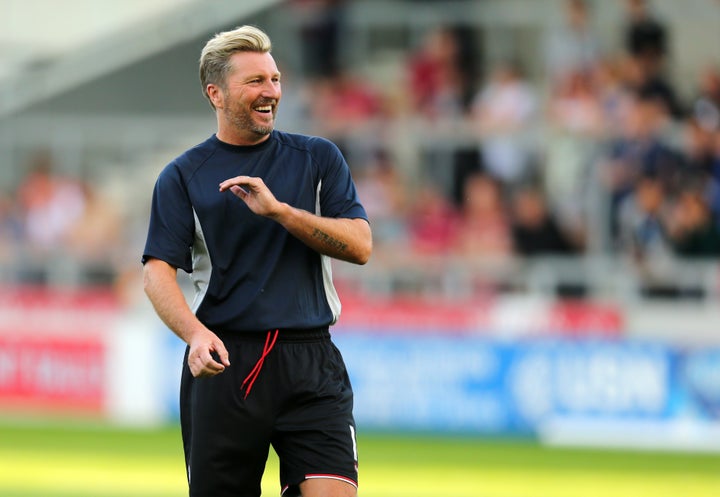 Robbie added: "People think dementia is an old person's condition but it isn't. My dad was struck down in his prime. Dementia can affect anyone anywhere.
"It was so painful to witness my hero and best friend gradually slip away. In the end he couldn't speak, swallow or recognise me at all. To see him like that was devastating for the whole family. That's why it's so important for me to get involved with this campaign."
Gordon and Geoff's ad is part of Alzheimer's Society's biggest ever awareness and fundraising campaign, United Against Dementia. Alzheimer's Society is urging everyone to come together and unite against dementia. Unite now - text UNITE to 70677 to donate £3 a month or visit alzheimers.org.uk/donatetoday