A New York illumination to show solidarity in the wake of the Brussels terror attacks went spectacularly wrong, after the incorrect colours were projected onto the World Trade Center.
Instead of the black, yellow and red of the Belgium flag, the blue, white and red of the French tricolore appeared...
Atonishingly the well-meaning gesture wasn't seen by many spectators and journalists...
Although some were more eagle-eyed...
Earlier in the day New York Governor, Andrew Cuomo, made a statement of the tribute's intentions:
"Tonight, One World Trade Center will be displayed in black, yellow and red as we stand in solemn solidarity with the people of Belgium, just as they have done for us in the past,

"We join the world in mourning the victims of these attacks and remain committed to helping create a more just and peaceful world."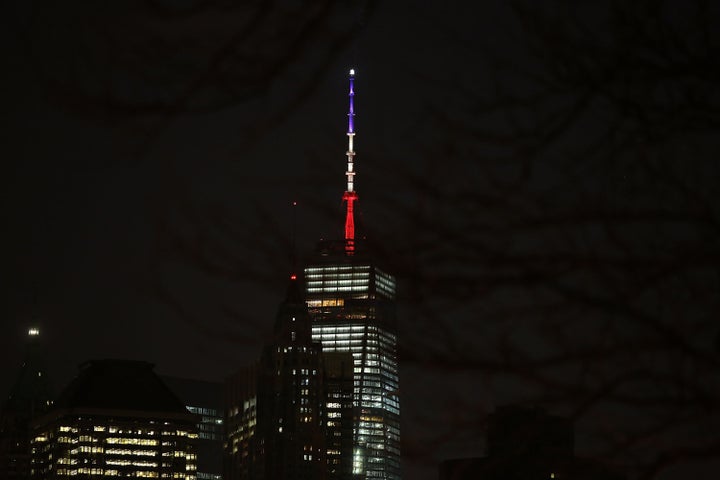 But the black, yellow and red of his wishes didn't appear...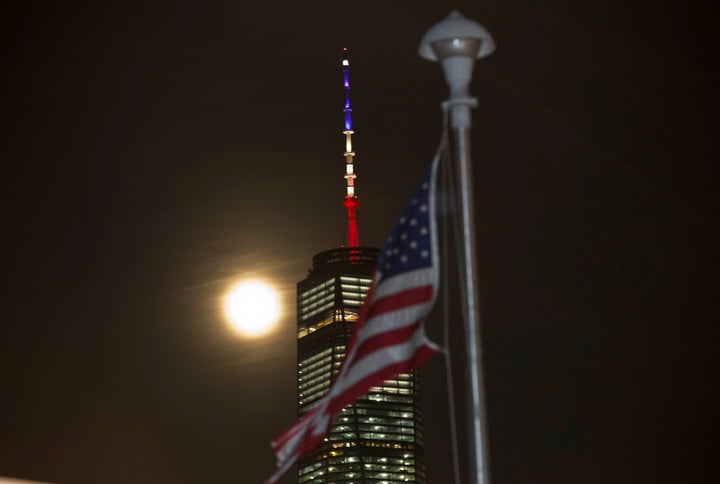 Across the city the Empire State Building remained dark Tuesday night in sympathy for the lives lost in the Brussels attack.
Around the world, some of the world's most iconic buildings and monuments were also illuminated in the colours of the Belgian flag.
The Eiffel Tower in Paris...
The Brandenburg Gate in Berlin...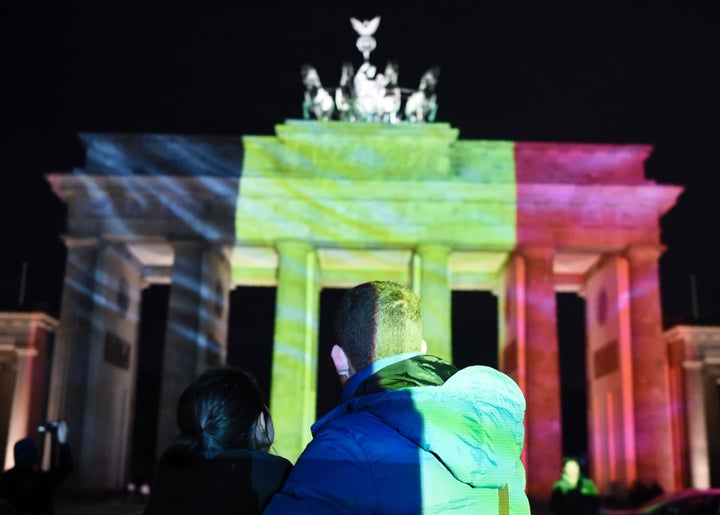 Dubai's Burj Khalifa, the world's tallest building...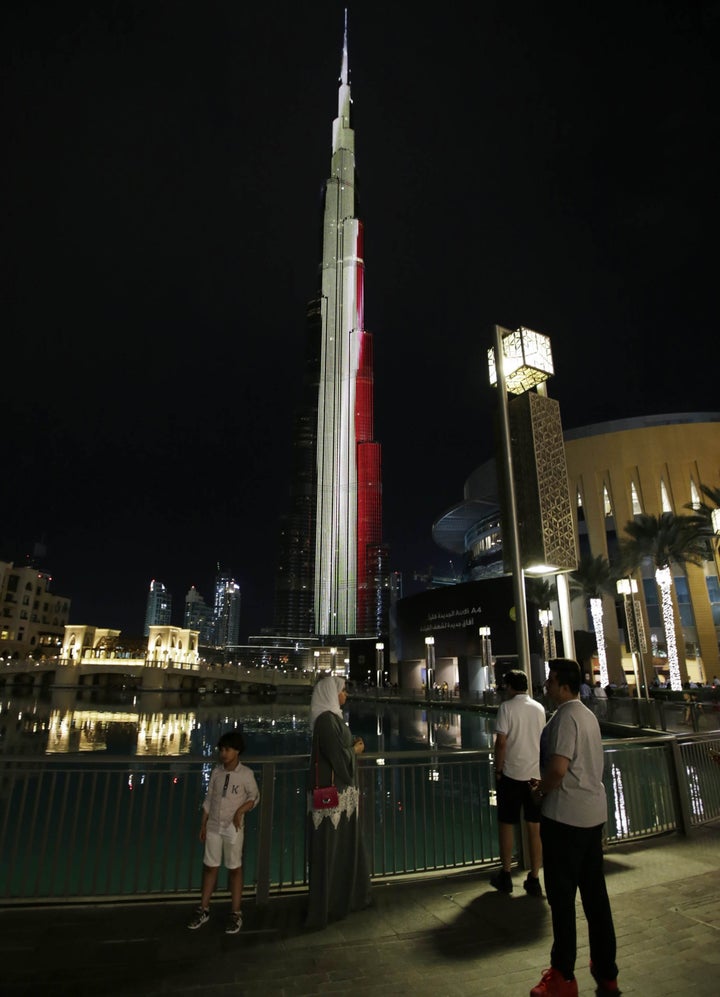 At least 34 people have been reported to have died in the terror attacks across Brussels on Tuesday.
The two suicide bombers who struck at Zaventem airport have been named by Belgian state broadcaster RTBF as brothers Khalid and Brahim el-Bakraoui, from Brussels.
David Cameron is expected to chair a second meeting of the Government's emergency Cobra committee in response to the attacks, for which IS militants have claimed responsibility.
The attacks were condemned as "blind, violent and cowardly" by Belgian prime minister Charles Michel.
They occured four days after the arrest of Salah Abdeslam, who plotted November's massacre in Paris. Detectives are yet to rule out a direct link between the attacks.