A dog who spent six years in an animal shelter has finally found a loving home after 'Transformers' director Michael Bay heard of her plight and chose her to star in his new film.
Freya the epileptic Staffordshire Bull Terrier was taken into Freshfields Animal Shelter as a puppy and spent six years of her life there, being passed up by more than 18,000 potential owners.
Her heartbreaking story was picked up by national papers who gave her the title of the 'world's loneliest dog'.
Director Michael Bay spotted the story and knew he had to do something about it, so he employed the dog to play a part in his new film 'Transformers: The Last Knight'.
At the time, Bay shared a newspaper clipping about Freya on Instagram and wrote: "Found this in the news in England. So we called and gave the Loneliest Dog a role in Transformers. We are going to make her famous.
"Freya, has epilepsy and [has] lived in a shelter her whole life. We are going to find her a home. If not she's coming to my house."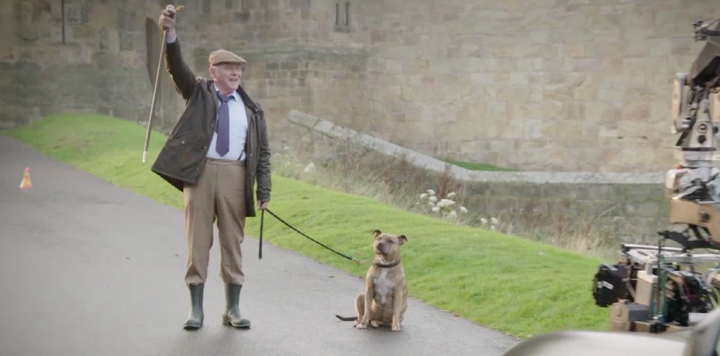 Since shooting for the new film where she stars alongside Sir Anthony Hopkins, Freya has found a forever home.
"I'm so happy to tell you all that's it's official! I have now been adopted and have a family of my own," reads the Facebook post.
"I have a mum and dad, a big brother in Teddy and a little sister in Joanie and I love them all so much already.
"I was always told that one day it would be my turn and it was true.
"I spent over six years at Freshfields waiting patiently for a home and the staff there never gave up on me. There's a home out there for every dog and I'm living proof.
"I showered all my human friends at the rescue with sloppy kisses and said goodbye for now. I just want to say thank you to everyone who made this happen for me. Love and licks, Freya."
Upon hearing the news that Freya had been adopted, Bay wrote on Instagram: "Glad we helped this poor dog who lived in a shelter her whole life. She still has a part in Transformers when we get to England."