The world's most expensive shoes have gone on sale, a pair of golden stiletto heels that cost no less than £13 million.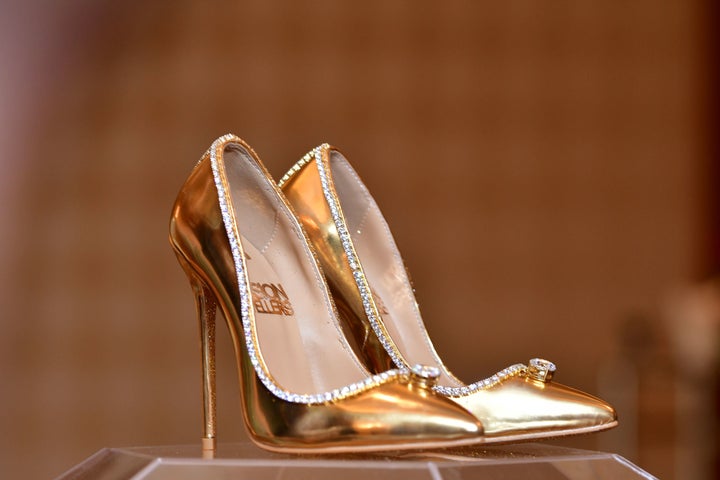 Debuted at the world's only seven star hotel, the Burj Al Arab in Dubai, these diamond-encrusted heels are a collaboration between Jada Dubai, a UAE-based brand, and Passion Jewellers.
Naturally, Twitter exploded at the hefty price tag attached to these metallic wonders.
Some questioned how much you'd be paying for discomfort – not only do the heels look high but they appear thickly embossed inside. Then again, we're guessing the only distance they'll need to travel is between a chauffeur-driven car and Michelin-starred restaurant.
Someone else asked the $17 million question: what if they don't fit?
For the most expensive shoes in the world, they clearly come with too many uncertainties, so we put together a round-up of the best affordable alternatives. Though flashy, gold heels are also a neutral that go with most evening looks. Even better, these ones won't twist an ankle or break the bank, and they're great with or without an heir to the throne.