Christmas – it's the most wonderful / expensive time of the year. We've barely left summer behind us and we're already spotting decorations in shops and Christmas party menus on display in supermarkets, restaurants and pubs.
One trend primed to part us from our cash is luxury advent calendars. The days of stuffing an old stocking with coal and an orange are long gone. While the adult equivalent might include a miniature bottle of 'festive spirit' hidden behind each window, now you can buy children's versions stuffed with toys – at a price.
While traditional advent cost between £1-£2 for a month's worth of pictures or chocolate, these fancier ones can equate to almost the same cost per day.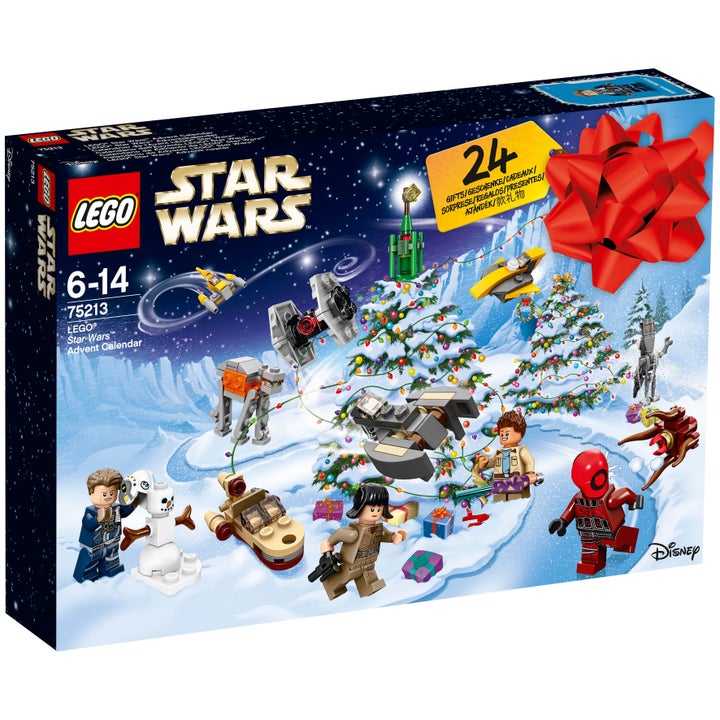 Such calendars often claim to be a good deal because the gifts inside would cost more sold individually. This calendar by Smiggle, for example, claims to contain £40 worth of goods fo £25, including a mini-calculator, sharpener and highlighters.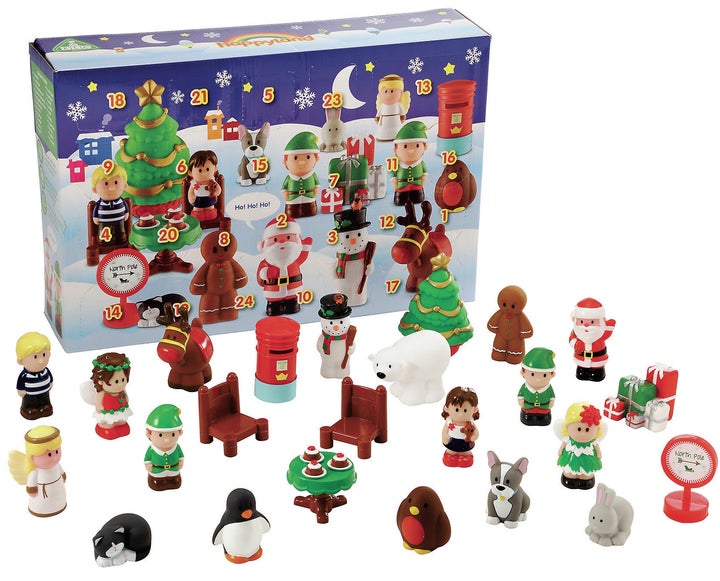 Would you spend the money? We asked parents.
Carly Joseph, from Birmingham, has two children. One is almost three-years-old the other is aged six months.
″£25 is way too much! If I did buy it, it would only be to distribute the toys inside as often these calendars' parts are worth more than if you bought the items separately," she told HuffPost UK.
"I have lots of kids to buy for at Christmas and budget between £3 and £5 on each present. The Early Learning Centre calendar toys are used to build a Christmas scene too, and that's not something that appeals at all."
Lisa Forde, from Shropshire, a mother of two sons aged five and nine, is director of stationery company Dotty About Paper. She agrees that splashing out on calendars costs "a lot of money" especially for parents with several children, but likes to think of it as spending £1 per child per day to get her children excited for Christmas.
"I would rather spend this on, say, a Lego calendar where they receive a toy rather than a chocolate as it means the experience and fun lasts longer," she told HuffPost UK.
Stephanie Walton, who lives in Surrey with her three children (sons aged two and ten and a daughter aged seven) told HuffPost UK this year is the first time she has "given in" and bought the £25 Smiggle calendar for her daughter.
She would usually spend around £5 on a calendar but this year the calendar will be one of her daughter's Christmas gifts. "She's the one who really embraces the idea of opening a window every day so it's quite magical for her," she said.
How much would you spend on an advent calendar for your kids? Let us know by commenting below or emailing ukparents@huffpost.com.