HuffPost may receive a share from purchases made via links on this page. Prices and availability subject to change.
It's only 72 days until Christmas! And while the holiday season isn't going to look quite the same in a year of coronavirus, it's definitely not cancelled.
However, we could all use some early cheer right now. So, what better way to kick off festivities than seeing what novelty food items retailers are offering up.
From some, erm, unique flavour combos to some truly innovative seasonal snacks, brace yourselves, because the holidays are coming – and here's what you could be scoffing down soon.
1. McVitie's Christmas Pudding Biscuits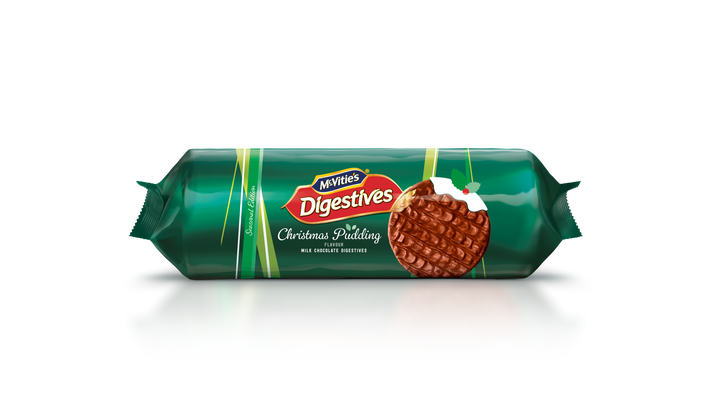 Had enough of dunking plain old chocolate biccies in your tea? Well, now you're in luck. The good people at McVitie's heard your biscuit woes and they're bringing out some new festive seasonal flavours. Dash through the snow to be one of the first to try the Gingerbread or Christmas pudding varieties. Expect all the choccy goodness of the unbeatable OG digestive, but with the additional flavour of the nation's favourite festive pud. Someone pop the kettle on, will ya?
Available in Asda, Morrisons, Nisa, Co-op, and Spar stores across the UK at £1.50 a packet.
2. Brussels Sprout Vodka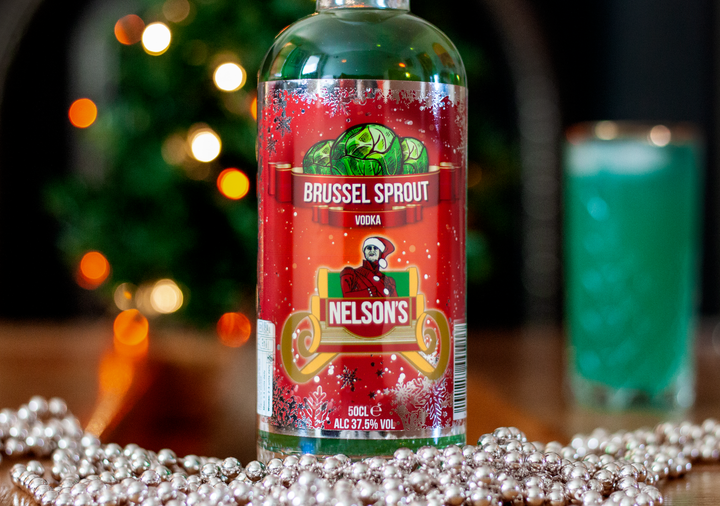 Christmas was never all fun and games. Nobody actually enjoys being forced to eat a sprout, but it's a rite of festive passage. The humble veg – small, green, smells of rotten egg when over-boiled – is unfailingly the most divisive item on any Christmas menu. Luckily, Nelson's Distillery have bottled that mini-cabbage flavour into Brussels Sprout vodka form. This love-it or hate-it seasonal green tipple is only around for a short time only, so get it while you can.
3. Sainsbury's Pigs in Blankets Flavour Noodles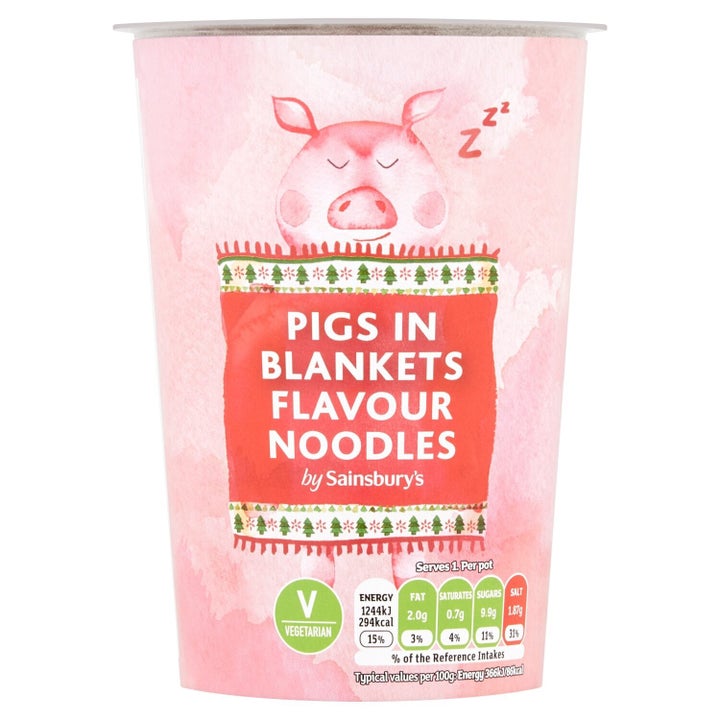 Some (mad or excellent, we can't decide) genius from the research and development team at Sainsbury's has plucked the best item from the Christmas menu and created pigs in blanket-flavoured instant noodles. Slurp up the taste of Christmas without the usual effort. Imagine your fave tiny herby sausages wrapped in smoky bacon, but you're actually eating slippery noodles. Oh, and it's vegetarian too – talk about a mindfuck. Ideal for that post-Zoom Christmas party hangover cure.
4. Christmas Tree Colin The Caterpillar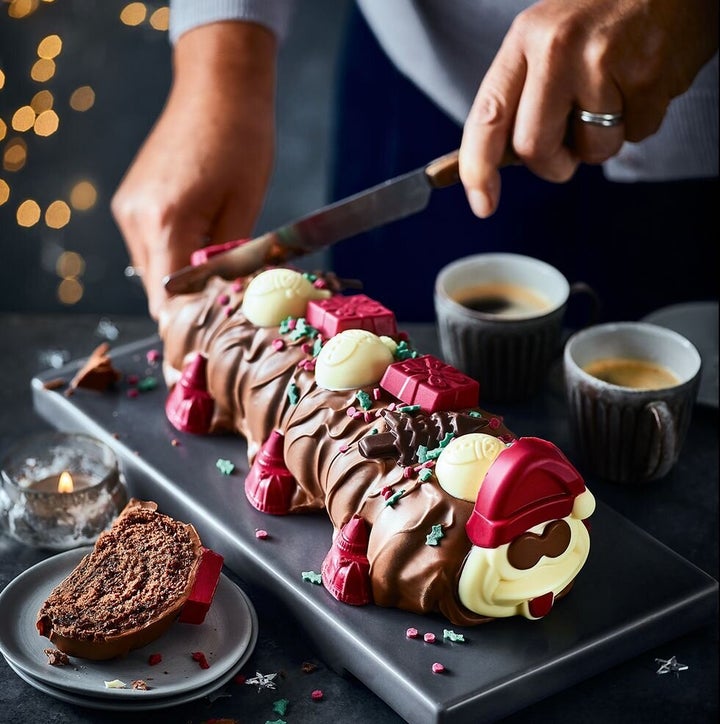 Everyone's favourite caterpillar has undergone a festive makeover, complete with Santa hat, edible decorations, and cute little red booties. This seasonal Colin combines the classic chocolate sponge roll with chocolate buttercream covered in delicious milk chocolate. If even the office go-to log-shaped sponge roll can be bothered to dress up for the Christmas party season, then you really have no excuse. Even if we have nowhere to go.
5. Aldi's Giant Ferrero Rocher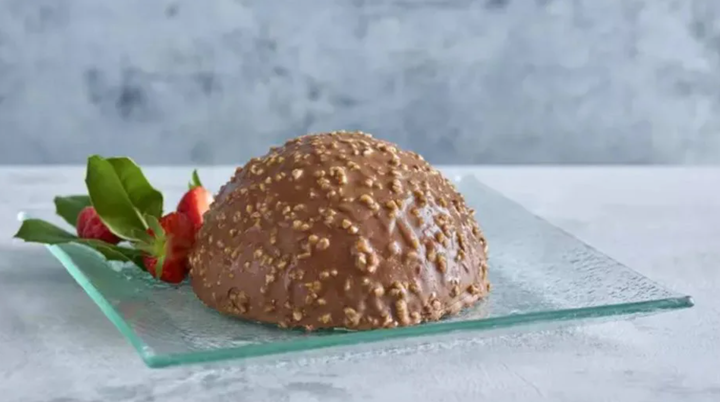 Picture the scene. Christmas day. Crackers have been pulled, bad jokes told, that novelty miniature cheese grater pocketed like you don't have a proper-sized one, and everyone is wearing multicoloured paper hats. You've had the most delicious roast turkey dinner with all the trimmings and your chosen six family members (or friends). You couldn't possibly eat another bite as you loosen a few notches on your belt. Dessert? No, you're so full you might explode. Then suddenly you see it in all its chocolate spherical glory.
Aldi's giant Ferrero Rocher: a chocolate praline dome, filled with milk chocolate and hazelnut mousse, milk chocolate feuilletine, and a cocoa sponge cake, encased in a hard chocolate and hazelnut shell. It's like the classic gold-wrapped version but 10 times better (and bigger). This is what the true meaning of Christmas is about. Christmas is saved and all is right in the world again.
Available in Aldi stores from October 26 as a limited edition for £4.99.
6. Fudgeina Advent Calendar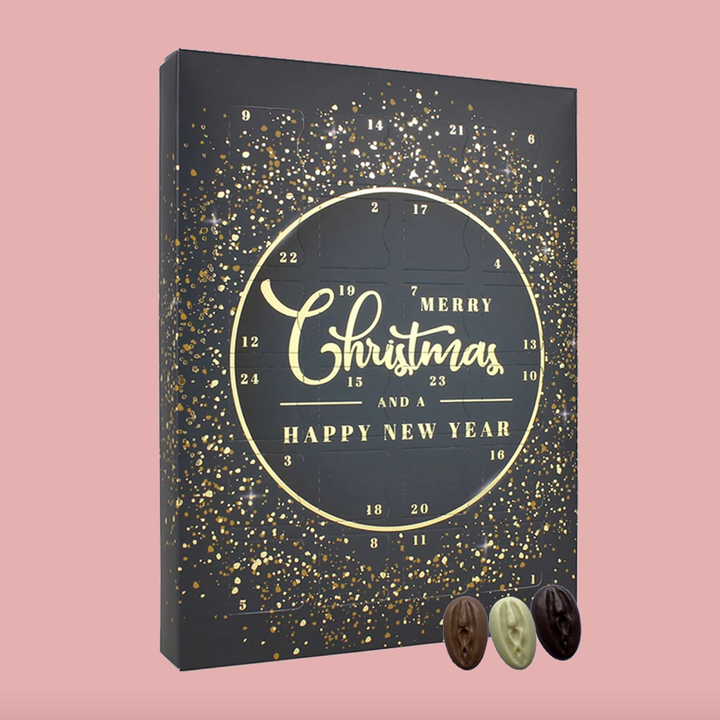 Thought 2020 couldn't get any weirder? Well, think again. Enter: an advent calendar filled with edible chocolate vulvas. Open the door to 24-mini 'fudgeinas', which come (ahem) in milk, white and dark Belgian chocolate, and, yes, are shaped like private parts. Countdown to Christmas by eating out chocolate vulva every day in December. Because, why not?
7. Haribo Starmixmas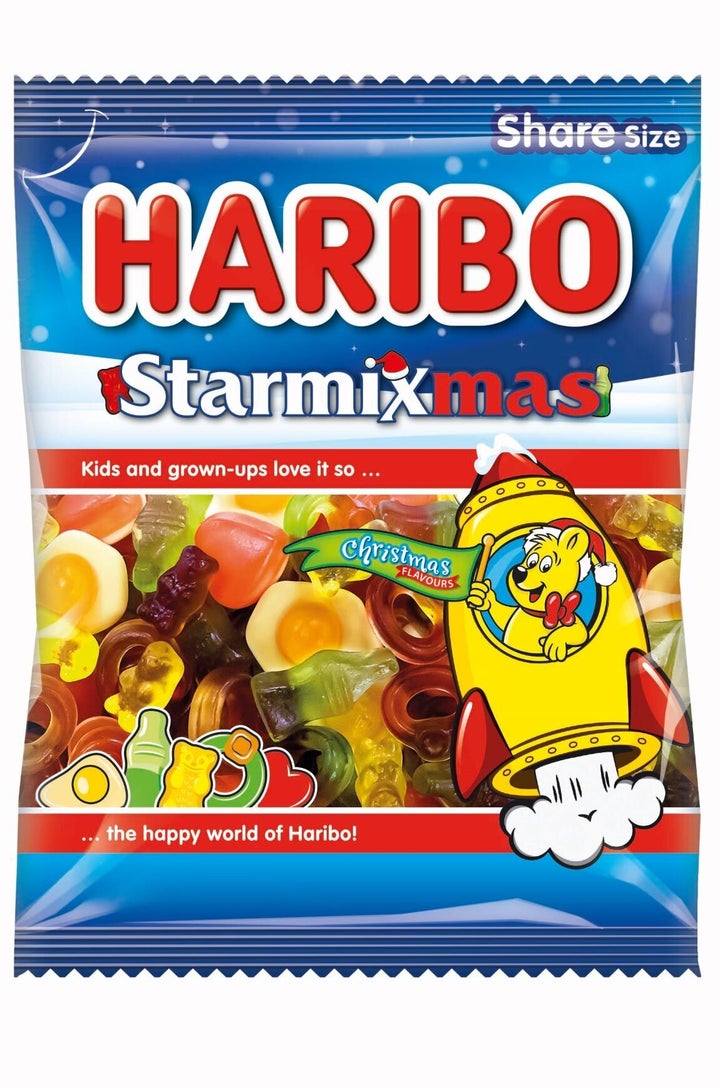 The kids and grown-ups love it so, but would you love it so if the happy world of Haribo was Christmas-fied? Starmixmas are the same gummy sweets found in a classic bag of Starmix, but the only difference is all-new Christmas flavours. Expect cherry trifle heart, gingerbread bears, eggnog eggs, apple strudel bottles, and cherry and eggnog crumble rings. There are people out there in the world who are trying to screw with our minds – and we're not sure if we can handle it.
Available wherever you buy your sweets.
8. Roast Potato Crisps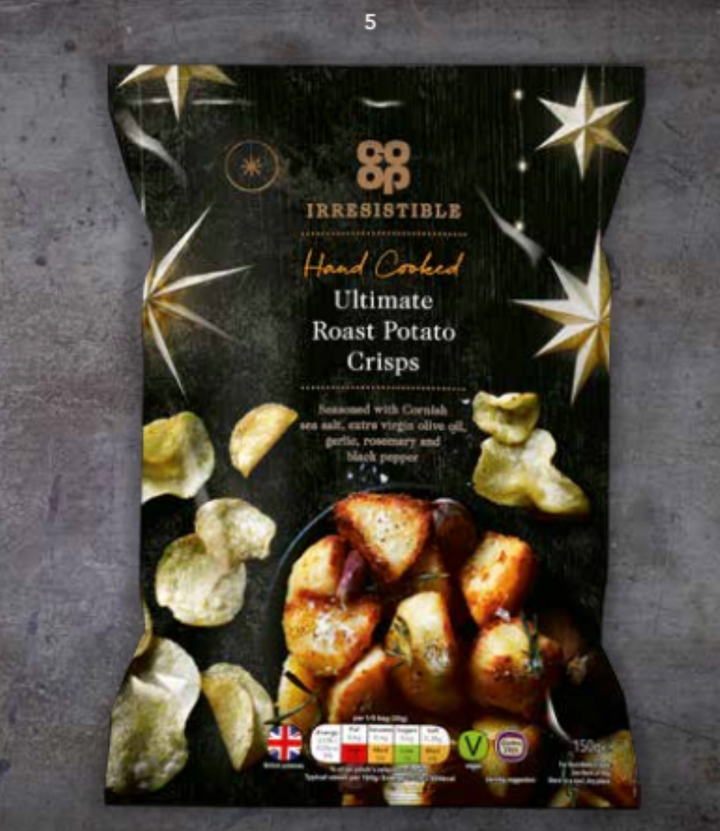 Ever looked at golden crispy roast potatoes and thought 'I wonder these would taste like as crisps?' well, wonder no more because Co-Op has done just that. Their seasonal festive roast potato crisps are... How do we put it politely? Well, they're already made from potato? Does this mean they're potato-flavoured potatoes – or do we smell a tactical marketing ploy to upsell the humble spud?
Apparently, there is more to these double carb-on-carb action hand-cooked Herefordshire potato crisps – they're seasoned with Cornish sea salt, rosemary, roasted garlic, and black pepper. So, essentially your standard *fancy* flavoured posh crisp.