Teenage boys entering Year 8 this September will be offered the free human papillomavirus (HPV) vaccine for the first time ever.
It's estimated that the HPV vaccine programme – which currently vaccinates teenage girls but not boys – will lead to the prevention of over 64,000 cervical cancers and nearly 50,000 non-cervical cancers by 2058, according to the University of Warwick.
Cervical cancer is currently the most common cancer in women under 35, killing around 850 women each year. HPV is thought to be responsible for over 99% of cervical cancers, as well as 90% of anal cancers, about 70% of vaginal and vulvar cancers and more than 60% of penile cancers. It's also been linked to head and neck cancer.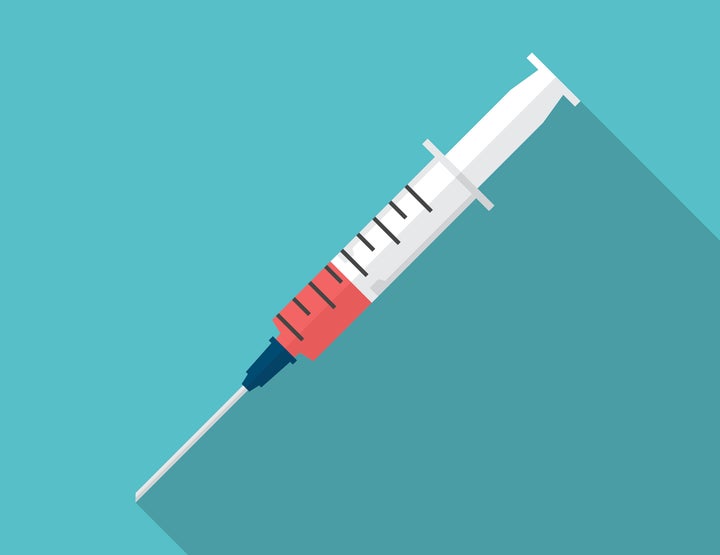 Why Should Boys Have The Vaccine?
Vaccinating boys against HPV may cut rates of men with cancers related to the virus in the long term, according to a two-year study of 235 patients with head and neck cancer in Scotland.
Glasgow Caledonian University's Dr Kevin Pollock, who co-authored the research, said rates of head and neck cancer have risen in the past 25 years, particularly among men. In 1994, there were 100 cases in Scotland. By 2015 this had more than tripled to 350.
This increase could be partly due to alcohol and smoking, he said, but it's believed the proportion of HPV-related head and neck cancers are increasing – and a vaccine for boys could help change that.
What Do Parents Need To Know?
The HPV vaccine programme was first rolled out for girls in 2008 – but now teenage boys will have the opportunity to have the jab, which is given in the arm, from September.
Both girls and boys need two doses to be fully protected. The first injection is given in Year 8 and the second one usually six to 12 months later.
National cancer director at NHS England, Cally Palmer, urged parents of children aged 12 and 13 to look out for information from their children's school about the vaccine and timings for the jab.
If they miss out on the vaccination for any reason, they can talk to their school nurse or immunisation team about getting the vaccine at a later date.
If a child hasn't had a HPV vaccine before they are 15-years-old, they will need three doses instead of two. People can have the vaccine up until the age of 25 – however the earlier they have it, the better.
What Are The Side Effects Of The HPV Vaccine?
As with all vaccinations, there is a possibility of side effects. These include: redness, swelling or bruising at the site of the injection; headache; fever; dizziness; nausea; mild pain in the arms, hands, fingers, legs, feet, or toes; and mild muscle and joint pain.
Rare side effects include an itchy red rash and breathing difficulties.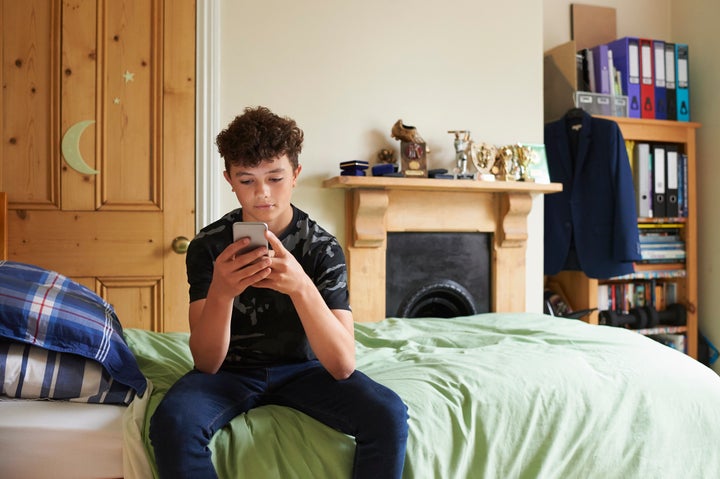 How Successful Is The HPV Vaccine?
Since 2008, 10 million doses of HPV vaccine have been given to young women in England, meaning more than 80% of women aged 15-24 have received the vaccine. Since its introduction, infections of some types of HPV (HPV 16/18) in 16- to 21-year-old women have reduced by 86% in England.
A Scottish study showed that the vaccine has reduced pre-cancerous cervical disease in women by up to 71%.
The vaccine also protects against genital warts, which are mainly caused by HPV types 6 and 11. PHE data shows between 2009 and 2017, diagnoses of genital warts declined by 90% in 15-17 year old girls and 70% in 15-17 year old boys. This suggests boys benefitted indirectly from herd protection – if less girls have the HPV virus, they are less likely to pass it on to boys.
Dr Mary Ramsay, head of immunisation at Public Health England, said the vaccine programme offers the opportunity to make HPV-related diseases "a thing of the past".
"Offering the vaccine to boys will not only protect them but will also prevent more cases of HPV-related cancers in girls and reduce the overall burden of these cancers in both men and women in the future," she said, urging people not to delay the vaccine, as it might be less effective as teenagers get older – the ideal is for teens to have it before they become sexually active.
Public health Minister Seema Kennedy said: "Through our world-leading vaccination programme, we have already saved millions of lives and prevented countless cases of terrible diseases. Experts predict that we could be on our way toward eliminating cervical cancer for good."