Two flexible friends, Michelle Thomas, 46, and Debby Siegel, 48, have found a creative way to steer yoga into the spotlight.
By incorporating their love of cycling and yoga, the friends from St Louis, Missouri, USA, have created bespoke poses featuring both sports.
Their elaborate moves include balancing on bicycles, working out with riding gear and practicing yoga positions while riding.
Four years after they first met, the pals launched successful blog YoGoGirls for cycling yoga fans. It now has over 65k followers.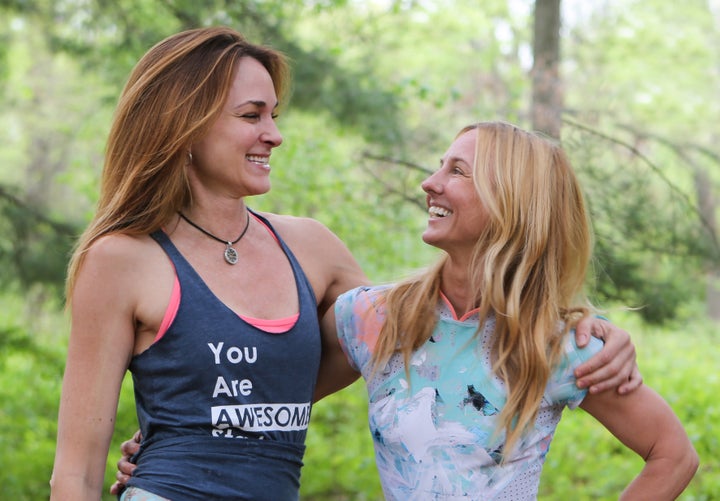 "We both found yoga four years ago this past spring," said Michelle.
"We feel committed to practicing almost every day. We've even booked vacations around practicing yoga.
"We are both avid cyclists, commuting regularly and even racing on bikes. I participate in cyclocross and Debby in triathlons."
She continued: "While there's nothing quite like the wind in your helmet while spinning your legs on a two-wheeled steed, yoga has some complementary overlaps to cycling.
"They both have this cadence to them and are improved when you focus on your breath. They both strengthen your legs. And both offer a community of active people.
"Yoga is compatible to many sports really and can help improve your game regardless of the sport of choice."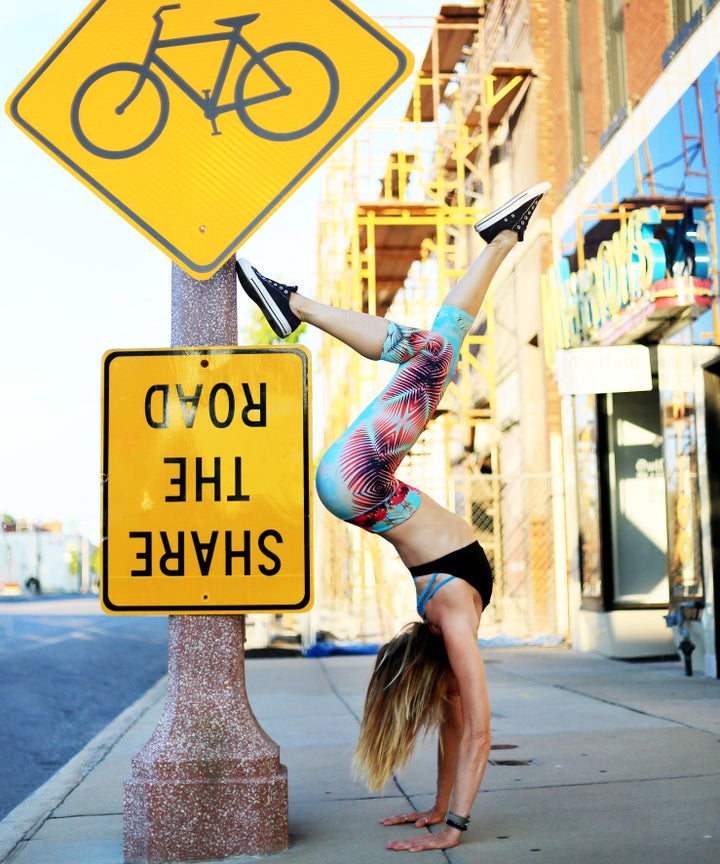 Michelle's first yoga experience was 2012 when she dabbled in some classes, but it was her yoga power class that had her hooked and now she practises every day.
Debby also discovered yoga in 2012, which happened to be the year the fitness fanatics met on a bike ride.
Michelle said: "On that fateful ride we discovered our commonalities of being single moms owning marketing companies, and of our passions for yoga and cycling.
"Having met in our 40s, our friendship and work relationship is solidly based on our abilities to engage in each of our moments together. We credit yoga for this presence."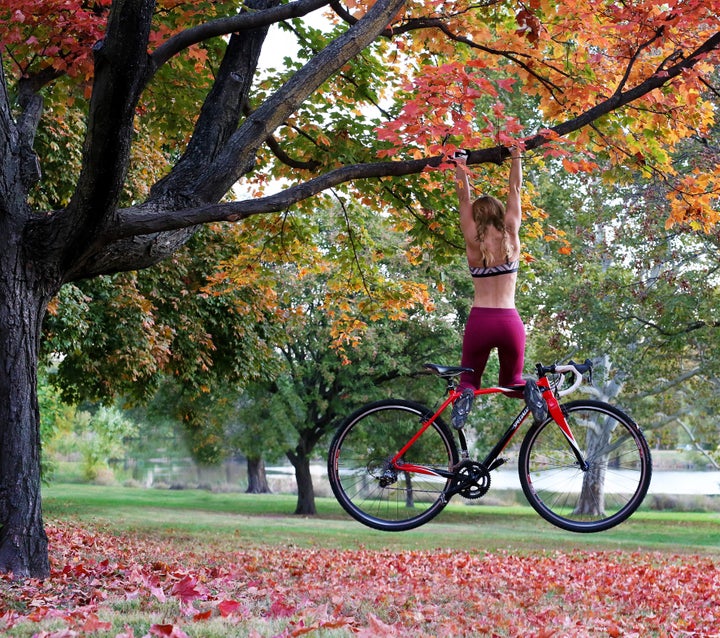 YoGoGirls began as a blog and was later accompanied by an Instagram account to inspire and connect with other yogis.
"We have many plans to bring yoga and cycling to people everywhere," said Michelle.
"We named it YoGoGirls because in addition to yoga, we are always on the go.
"We are unique in that while we focus on yoga, we are truly creating art. Many times, what we shoot isn't even a yoga pose."