A teenager obsessed with the Yorkshire Ripper has been jailed for 27 years for the murder of two strangers.
James Fairweather was just 15 years old when he knifed James Attfield and Nahid Almanea to death in two attacks in Colchester, Essex, which terrified the local community.
Fairweather, now 17, admitted manslaughter but denied murder on the grounds of diminished responsibility.
He was branded "a monster" by Julie Finch, the heartbroken mother of Attfield, who was stabbed 102 times as he lay drunk and helpless in a park in March 2014.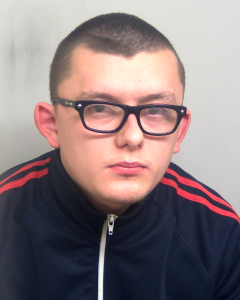 Three months later he knifed Saudi student Almanea, 31, with a bayonet and stabbed her in both eyes as she walked along a nature trail in the town on June 17.
In a hearing on Friday, Mr Justice Spencer described the murderers as "brutal and sadistic" and told Fairweather if he had been older when he committed them, he could have faced a whole life term.
The judge said Fairweather had an "obsessive interest" in serial killers including the Yorkshire Ripper Peter Sutcliffe, US killer Ted Bundy and the Stockwell Strangler Kenneth Erskine.
Sutcliffe was jailed in 1981 for the murder of 13 women and the attempted murder of seven more.
He said the teenager had sought to copy these men and this obsession had "undeniably fuelled these killings".
"I have no doubt you relished the sense of power and control that it gave you."
The BBC reported that Fairweather appeared to mouth the words "I don't give a shit" as he was sentenced.
However, jurors took eight hours and 33 minutes to unanimously find Fairweather, now aged 17, guilty of the murders.
Related