Youn Yuh-jung continued her breakout success streak at the Oscars on Sunday night with a history-making win.
She won the Academy Award for Best Supporting Actress for her role as the lovable, foul-mouthed grandmother Soon-ja in Minari, which also marks her American film debut.
Youn looked charmingly exasperated as she approached the stage, and began her speech with a Brad Pitt fangirl moment.
"Mr. Brad Pitt, nice to meet you finally," she told the actor, who presented her with the statuette. "Where were you when we were filming?"
She went on to joke about the common mispronunciations of her name, and also acknowledged her fellow nominees, including Glenn Close.
"Tonight I have just a little bit of luck, I think," she quipped. "I'm luckier than you. And also, maybe [there] is American hospitality for the Korean actor. I'm not sure."
The historic significance of Youn's win did not go unnoticed by fans, who began tweeting their praise immediately after the announcement.
To see the full list of this year's Oscar winners click here.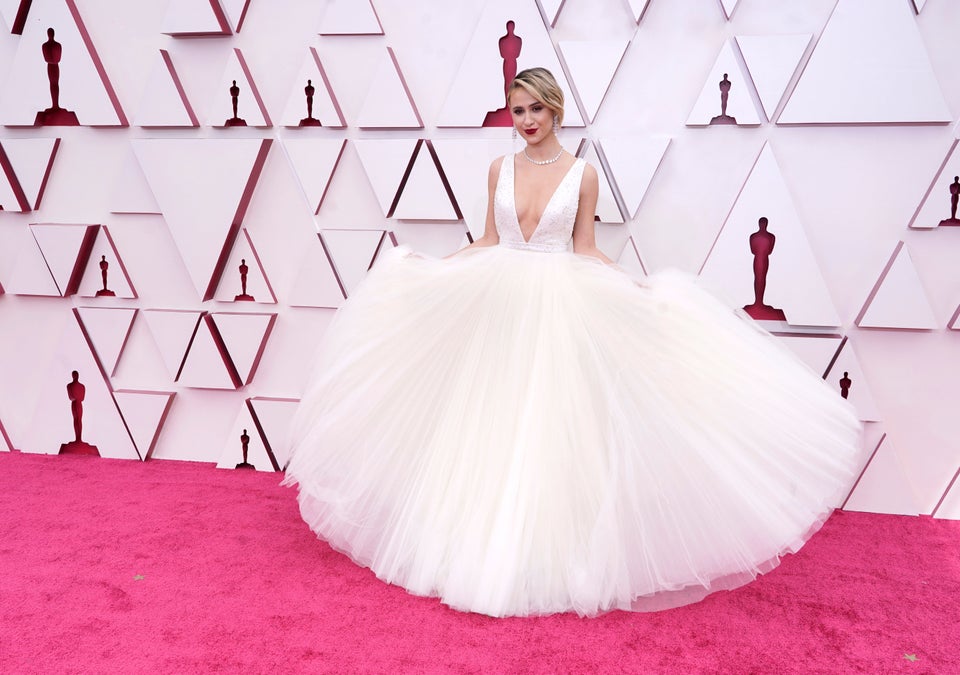 Oscars 2021 Red Carpet: All The Snaps You Need To See