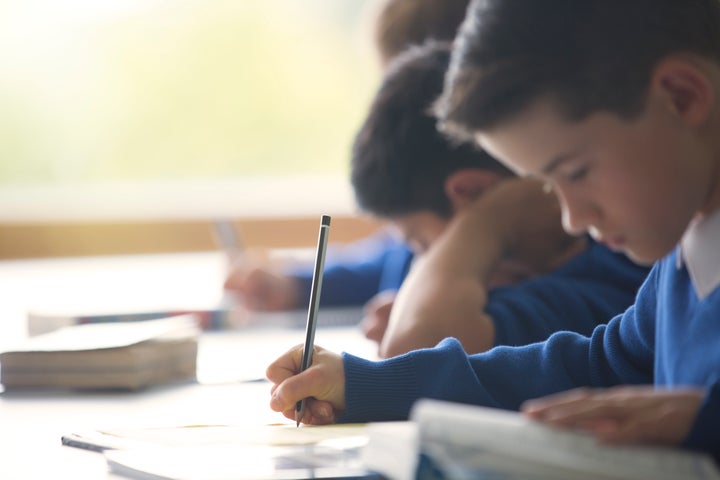 From a high stakes exam system to the threats posed by cyber-bullying and the challenges of keeping up with their friends on social media, young people today have a myriad of pressures as they grow up, living in a fast-moving world where there is no longer a distinction between online and offline and where the pressure to succeed in school is ingrained from a young age.
These pressures are taking their toll and can increase the risk of or exacerbate poor mental health. Half of all mental health conditions first occur by the age of 14 and it is estimated that one in ten of our children between the ages of five and 15 are affected by a mental health problem.
Worse still for those committed to improving social justice in our country is evidence that those in the care system and from economically disadvantaged backgrounds are far more likely to have a mental health problem. Children and young people in the poorest households are three times more likely to have a mental health problem than those growing up in better-off homes. An estimated 45% of looked-after children have a diagnosable mental health problem.
There is clearly an issue in our schools and colleges and there is an urgent need for everyone concerned with the welfare of young people to work together to do something about it.
The Government has committed to change, recommending a lead teacher in each school and new support teams. But our report out today from the Education and Health and Social Care Committees says its strategy lacks ambition. We need to be much more ambitious to ensure young people get the support they need.
The Senior Designated Lead for Mental Health has the potential to make a difference, but the Government must seriously consider whether the role should be one for a qualified professional rather than a teacher. The Government must set out its plans to ensure the existing workforce is not overburdened by the demands of its strategy.
We recommend that the Government target funding for mental health support into areas of social disadvantage and inequality.
It is not enough to roll out the plans to at most a quarter of the country by 2022/23 as planned. This will leave hundreds of thousands of children with no improvements in provision for several years. The Government's plans will fail a generation.
But as well as moving faster, ministers must go further.
Prevention is better than cure. However, we need to accept that, as we get better at talking about mental health, more children and young people are likely to request help. That help must be intensive, immediate and above all, effective. At the moment, that isn't happening – and unless the Government makes real commitments to improving access to services and waiting times, this will continue.
Witnesses told our Committees that the Government was "tinkering" rather than using the opportunity to "truly transform" the system.
When we spoke to young people we heard stress from highly pressurised exams was causing anxiety and more thought must be given on how to build resilience to cope with the pressures. Young people must also be given creative outlets to express themselves and there needs to be more choice as part of the curriculum.
Social media is often presented to adults as the bogeyman of young people's lives. Yet the reality is that there are positives, with young people using it to keep in touch with friends and family. However navigating social media safely needs to be more widely taught and such teaching should be part of PSHE education.
There must be more help for families with children at risk of developing problems. Adverse childhood experiences such as poor attachment or through parental alcohol and drug abuse or domestic violence can have a terrible bearing on future well-being and a preventative approach in the early years must be a core part of the Government's strategy.
We welcome the direction of travel from the Government, but ministers must be more ambitious. Only then can we deliver the help to this generation that is so vital.
Robert Halfon is the Conservative MP for Harlow and chair of the Education Select Committee