This year has been a whirlwind – no one could have predicted we would spend months in lockdown. When a national emergency was initially announced in March, I made an effort to follow rules, especially as I live with my family.
By summer, as the number of deaths started to drop and the weather began to warm up, some young people started to break the restrictions to see friends. I'll admit I was tempted to do the same, but waited until lockdown officially eased in my area before meeting up with mine.
Fast forward to November, and we're now in the middle of a second national lockdown in England. Pubs, restaurants and cafes have been forced to shut again and non-essential shops with them. For my age group, this hits hard.
Sara*, a 23-year-old youth coordinator from Leicester, was in the final year of university in spring and summer, and remembers feeling lonely and isolated. She now works in the mental health sector with girls aged between 11 and 18, but admits that, away from work, she is not fully complying with lockdown rules.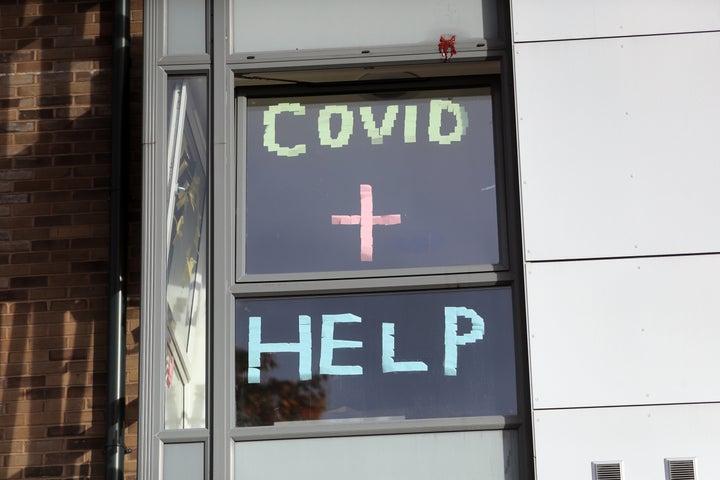 "Doing all that work can be draining so I have to meet up with at least one friend to help with my stress-load and mental well-being," says Sara. She is breaking the rules for her own well-being, she says, but is still concerned for others. "I am worried about getting the virus and passing it on to my family. However, we all hold the risk – for example, when we go to shops for essentials."
Martina*, 22, who runs her own PR and social media firm in London, also says her mental health suffered significantly earlier this year. "The first lockdown taught me how much I relied on human interaction to cope with day-to-day life," she says. "I've now found myself in a predicament where I'm having to force myself to do the minuscule things like text back, or answer a call."
She is visiting friends, she says, because "I don't think my mental health can afford to do another lockdown without breaking a little rule here and there."
Asked if she feels guilty, Gordeen says no. She doesn't think rules have been consistent. "One minute they're telling us to 'eat out to help out' and the next, they're saying we should stay in our houses to avoid a £200 fine," she says.
"I believe in being sensible. I'm not leaving my house every day to see a bunch of people. I think I actually come into contact with more people doing a grocery shop than I do hopping in an Uber and going straight to my friend's house."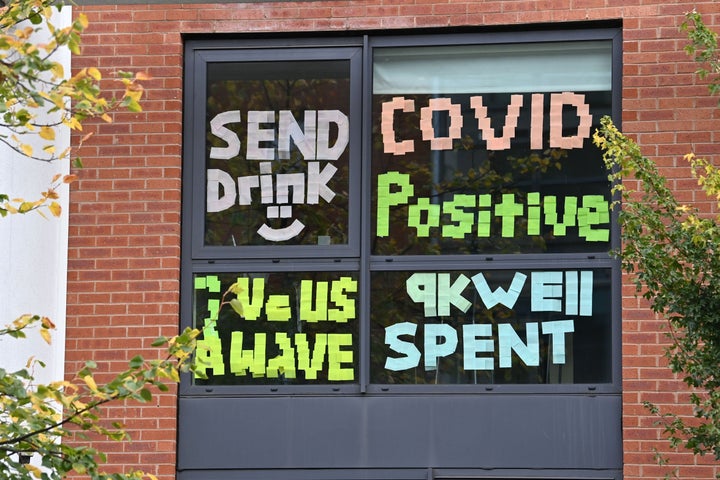 For Bunmi*, student living arrangements that have proved the final straw. "Our landlady has started harassing us and is even threatening to evict us," says the 19-year-old undergraduate in her second year at the University of Bristol.
"She's admitted to watching us come and go from the property. She has a security camera above the door which we weren't aware of."
Bunmi is moving home to London, where she plans to spend the rest of lockdown with friends. "I don't think I can be confined in this flat for more than a few days," she says. "Living here is very stressful as the property is basically falling apart." At first, she felt guilty at the prospect of breaking lockdown. "Then I realised if I stayed in this hostile environment without being able to go out often, my mental health would sharply decline."
For others, the motivations can be more pragmatic. Like many single people, Rebecca* says lockdown has made dating harder. The 21-year-old has been intent on finding someone to bubble up with for lockdown. "This might sound ridiculous but I wanted to secure a lockdown bae so I went on five dates last week and two of them went past the lockdown deadline," she tells Huffpost UK.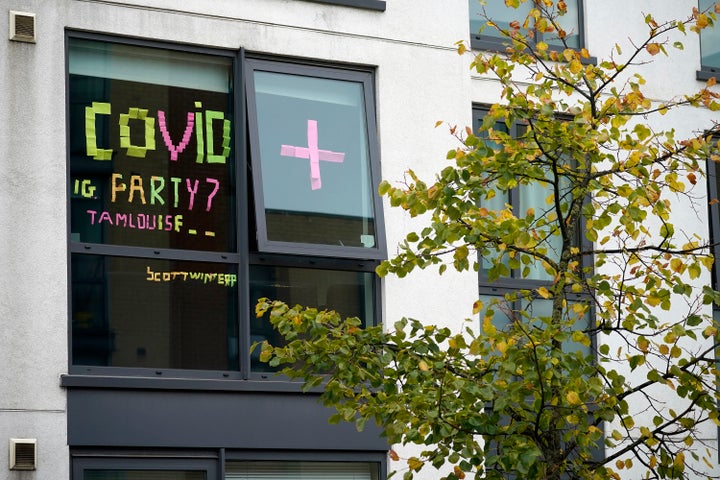 She questions politicians trying to impose a second lockdown in the first place. "I feel like the government has been incompetent and inconsistent, so them asking us to change our behaviour periodically again is just a joke," says Rebecca. "It's looking likely they'll open it up for Christmas again for us to spend money. So I don't see the point of not seeing the odd friend weekly, as long as neither of us has symptoms."
Christel, 24, who works in marketing in London, is confused by some of the messaging from scientists. "I don't really trust the science. I've been extremely weary. I was also shocked to see there wasn't a spike in cases during the Black Lives Matter protests."
She doesn't fear getting the virus and passing it on to people, Christel says, as she thinks she had it in February. "However I do take precautions," she adds."I only go see the friends and family that I've been seeing these last few months."
As she only sees close friends and family, she doesn't feel guilty. "I don't go out every day, I might see people twice a week max! My other activities include bike riding and walking by myself so I'm not breaking the rules completely, I guess."
*Some names have been changed and surnames omitted to offer anonymity.