Mental health charity Mind has warned of a 'second, mental health pandemic' if nothing is urgently done to support people mentally during the coronavirus pandemic.
Data on new urgent referrals to crisis care teams – mental health professionals who give support out of hospital – found referrals in England rose from 17,733 in March 2020 up to 20,028 in June and 20,540 in July.
New emergency referrals also shot up from 6,281 in March to 7,632 and 7,481 in June and July respectively. In 2019 by comparison, there were 5,191 emergency referrals in March, and 5,273 and 6,358 referrals in June and July.
Referral figures in June and July 2020 were higher than ever previously recorded, Mind said. The charity also received up to 500 calls a day to its helpline in October, twice the usual number for this time of year.
Mind said urgent investment must be made to support community services into the winter to prevent people from reaching crisis point.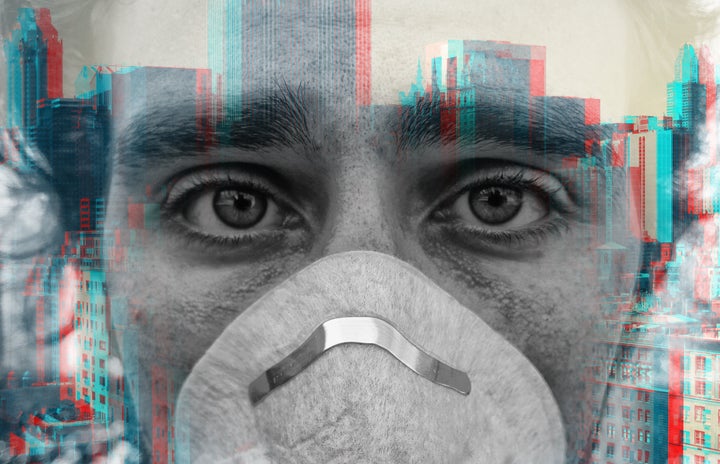 Multiple studies have found the pandemic has had a negative impact on mental health across the board. One study published in The Lancet found significant increases in mental distress among 18-24-year-olds, 25-34-year-olds, women, and people living with young children.
Adults who were aged 16 to 39 years old, female, unable to afford an unexpected expense, or disabled were the most impacted.
The latest data suggests the nation is in the grip of a mental health emergency, said Mind, which is further underpinned by the spike in calls to its helpline.
The charity wants the government to invest in urgent community services and allow people with severe mental health problems to access Covid-safe face-to face-support if they need it, including in places with tier 3 lockdowns.
It also wants to make sure people can get the support early enough to avoid reaching crisis and that those returning home after coming out of hospital are helped to stay well.
A mental health crisis can include self-harming, psychosis, attempting suicide or a manic episode. Paul Farmer, Mind's chief executive, said it's a "critical moment" for the government to act to "prevent a second, mental health pandemic".
"It has to invest in mental health services in the community right now and give those most at risk the option of face to face support if they need it, even in areas with the strictest lockdown restrictions," he said. "We know how urgent this is because of the hundreds more people ringing Mind asking for help."
Farmer said "far too many people aren't getting the support they need" and are ending up in crisis, which is not only "traumatic for them" but adds to the strain on the NHS.
"The government has to learn from what went wrong in the first wave of coronavirus and make sure people can access help early on, to protect people's mental health and the NHS," he said.
A spokesperson for the Department of Health and Social Care (DHSC) told HuffPost UK that it acknowledged how challenging this unprecedented time has been for people's mental health and wellbeing – and urged anybody who needs it to seek help.
"Mental health has remained an absolute priority, with community and crisis services adapting to continue to provide support, including by using digital and face to face appointments where appropriate and establishing all-age 24/7 urgent mental health helplines," said DHSC, adding that it had given £10.2m in additional funding to mental health charities in response to the pandemic.
Useful support