A mother has spoken out about the lack of safe spaces to breastfeed amid the Covid-19 pandemic, after being fined £100 for overstaying at a BP station while feeding her daughter.
Cassie Werber, 39, was driving from Bristol to London with her young daughter on October 13 when she realised she'd have to make a stop on the M25 for fuel and to breastfeed.
She pulled into a parking space at a BP petrol station and spent around 25 minutes feeding her daughter, after which she filled up her car, paid, and used the baby changing facilities in the station – a visit which lasted, in total, little more than 45 minutes.
She said: "It was really out of necessity, I pulled into one of the parking bays at the side of the station and fed her. I wasn't timing it, but I think it would have been in the region of 20, 25 minutes.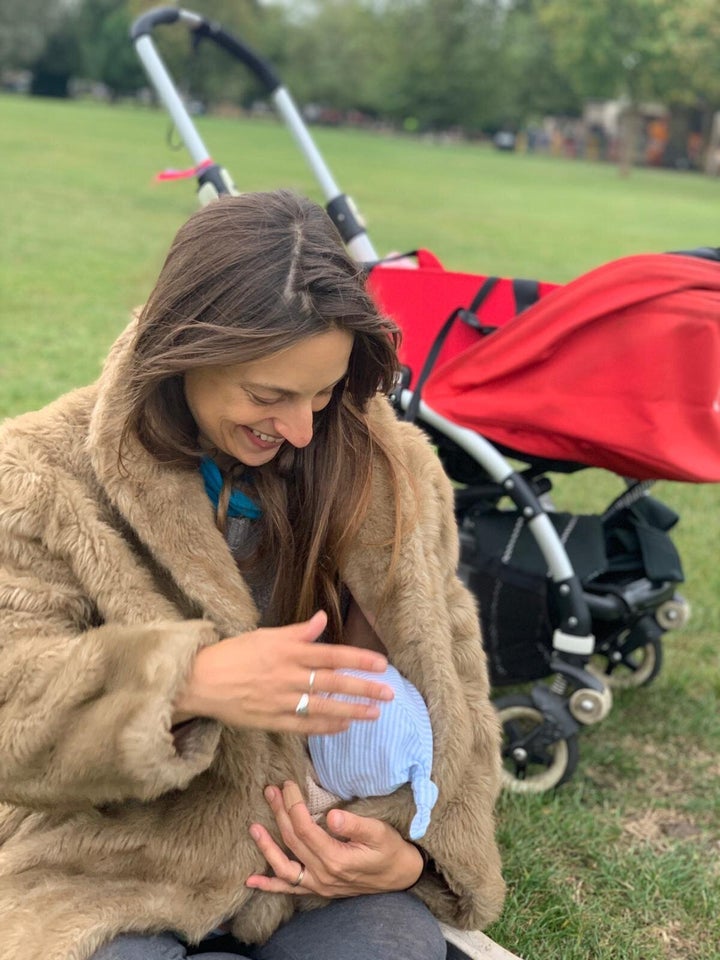 "I didn't know there were any time limits on being in a petrol station, if I had known maybe I wouldn't have gone there to breastfeed – maybe I would have gone somewhere else – to be honest I would have imagined that being a customer for a business would mean you could park in those bays for a little longer."
Several days after her stop at the petrol station, Werber received notice that she was liable to pay a £100 fine for overstaying in the car park. She appealed and provided a full account of what had happened, but on October 26 was issued with a rejection, which she said made no reference to her statement.
There was no indication that she could appeal to BP, she said, and MET Parking said it would not enter into further correspondence over the fine.
After her appeal was rejected she tweeted about her experience, which led to an interview with BBC Radio 5 Live. Only after going public with what had happened was she contact by BP, and found out whilst on air that MET Parking had dropped the fine.
An email from the parking company stated the fine had been dropped as a "gesture of goodwill", although one that "may not be repeated in the future".
A BP spokesperson said: "We have parking restrictions in place on a small number of BP sites in the UK where there is high demand for parking.
"The restrictions are intended to help our customers park and shop with us, and avoid spaces being used by those who are not customers.
"In the small number of cases where genuine customers have been issued a fine, we'd ask them to get in touch so we can investigate."
Werber explained that lockdown had made the experience of caring for a newborn much more difficult, and finding a safe indoor space to breastfeed almost impossible.
She said: "There are so few places to go that are safe, indoor and private – and privacy isn't even really an issue because I don't think women should be hiding in their cars to breastfeed.
"Normally there are so many places that you can go as a new mum, like baby groups, cafes, health services or even just a friend or family member's sofa, but none of those are really available now especially in tier 2.
"I think it's probably massively affecting people's mental health. I've just had my second child so I think I'm quite lucky – when you have your first it's a huge life change and you're all at sea. For first time parents it must be really, really tough."
She added: "It's the season change too. You can't go and sit in a park comfortably, there are very few places to go.
"People aren't really using public transport so much either, which means a lot more people are breastfeeding in their cars if they have one. It's something I've had to do a lot of times just out of necessity."
HuffPost UK has approached MET Parking Services for comment.
Popular in the Community