A popular YouTuber has been left with a potential bill of thousands of pounds, after one of his luxury rental cars was driven into a brick wall.
Motoring entrepreneur Aleem Iqbal, 21, known to his thousands of subscribers as Lord Aleem, tweeted his annoyance after the crash in Burnley, Lancashire.
Pictures of the wrecked supercar were posted to social media by Lancashire Police, with reports the drivers were newlyweds.
In the photos, ceremonial ribbons can be seen attached to the car's wing mirrors and front bumper.
Police said the crash caused "damage only", while nobody is thought to have to have been hurt.
The Ferrari Spider 458 is worth around £240,000.
Aleem helps run rental firm Platinum Executive Travel alongside his father.
The West Midlands-based company hires out dozens of supercars with rates starting at around £600 a day, according to the firm's website.
Aleem said last night that powerful machines such as the Ferrari "shouldn't be taken as a joke".
One of his most popular videos to date documents the collection of a Ferrari 458 Spider in 2013, and has amassed 2.3 million views.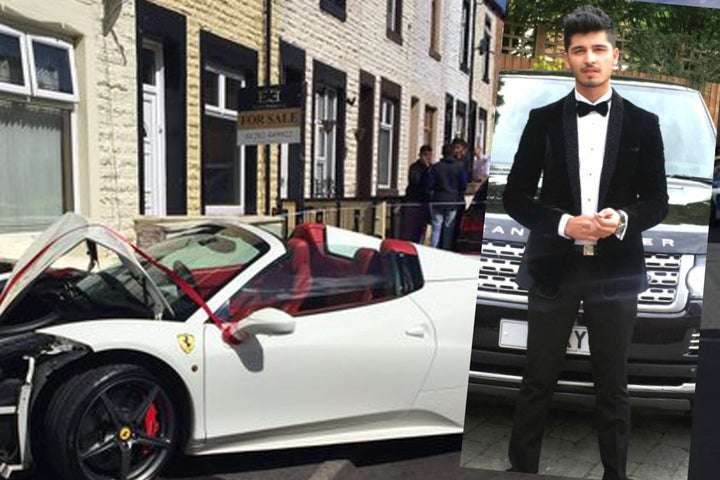 Popular in the Community