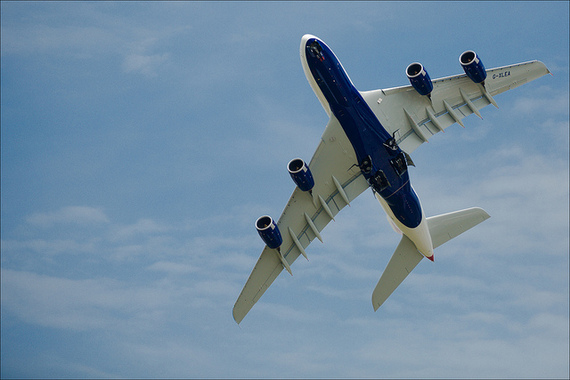 Airports, conducive to boosting trade and travel, are also a source of nuisance to their neighbours. The challenge has always been how to maximise airports' economic impact, while minimising the effects they have on the people living around them. But who should act as the impartial judge to balance contradicting interests in the case of a dispute?
Among the EU institutions a battle has broken out over who should decide on airport noise issues. In 2011 the European Commission launched a proposal regarding noise-related operating restrictions at EU airports. It said that in the event of disputes concerning airport noise, the Commission should act as the ultimate arbitrator, enabling it to overrule local authorities' decisions to impose restrictions on airport noise.
This position has been vehemently opposed by the European Parliament as MEPs believe this infringes the EU's principle of subsidiarity, which requires the EU act only when member states are unable to achieve the desired result. MEPs maintain that the Commission should not be able to undo a mediated agreement between airports, the region and local people, which is often the result of years of difficult negotiations.
Austrian MEP Jörg Leichtfried is responsible for drafting the Parliament's recommendations on this proposal. When the plans first came to the Parliament, he said: "It is important to strengthen the role of citizens and take into account the health aspect. We set the mediation process as a problem solving method between airports and their neighbours. The Commission wanted to have a right to suspend operational restrictions negotiated with citizens - that is now off the table."
The Parliament managed to convince national governments and they negotiated an agreement saying national and regional authorities, and not the Commission, should have the final say when deciding to apply operating restrictions on flights to limit noise at EU airports.
The Parliament's transport committee will vote on the informal deal on Thursday, after which it will be voted on in plenary on Tuesday 15 April.
Photo copyright Adrian Sifre (released under Creative Commons license)