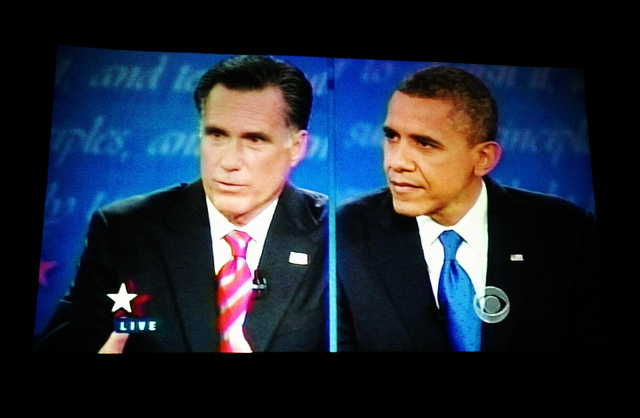 All eyes are on the US this week as millions of voters turn out to pick the world's most powerful man. As the stakes in this presidential election are understandably high, both the Democrats and Republicans have lined up an army of lawyers ready to pounce on any perceived irregularity.
That this is not a luxury was demonstrated during the 2000 presidential election in which the contested results for Florida proved to be the key to the White House. Lawyers took to the courts to argue about recounts and debate how to interpret hanging, dimpled and pregnant chads.
If the US with its long democratic tradition needs to rely on a strong legal system and watchful media to ensure that elections are run fairly, what hope for younger democracies that have neither?
True democracy is never thrust onto a country; it is something it grows into. Institutions needs to be developed, an independent media fostered, legislation fine-tuned and citizens have to learn how to take part and wield their vote effectively.
The European Parliament, always keen to promote democracy and human rights, takes part in election observation delegations to support the process. Their aim is to strengthen the legitimacy of the national election process, to increase public confidence in them by checking they operate in the most proper and transparent manner possible and if necessary to help in conflict resolution.
A delegation is sent at the invitation of the country holding the election and only if it can join a long-term observation mission, such as one run by the EU or the Office for Democratic Institutions and Human Rights. In recent years the Parliament has observed elections in countries from Kyrgyzstan, and Moldova to Sudan, Peru, Togo and East Timor
The most recent EP election mission was to parliamentary elections in Ukraine on 28 October. Previous elections in the former Soviet republic were marred by accusations of irregularities so the Parliament was keen to ensure things would run smoothly this time. During their press conference the delegation highlighted improvements made since the last election, but also areas of concern.
The delegations' conclusions will be taken into consideration when the EU discusses deepening bilateral relations with Ukraine, including an association agreement, which has been negotiated but has yet to be signed.
It matters how a country conducts its elections. The Parliament will be more enthusiastic about the EU engaging with a third country if it is seen as a properly functioning democracy that respects the rule of law.
Election observation plays an important role in this. Just the fact that such an observation mission is present puts national election officials on their best behaviour while the delegation's report can help to identify areas for further improvement. If the election and its results are particularly controversial, the mission's findings are a valuable tool in helping the international community decide whether to accept the outcome or possibly impose sanctions. As such they are a valuable aid to fostering democracy world-wide.
Thank you to Steve Rhodes for making the photo available under the Creative Commons license