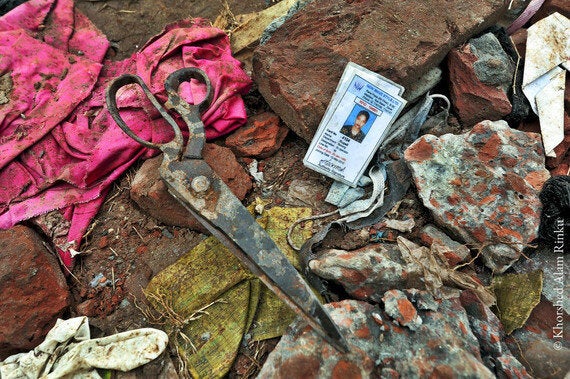 The Rana Plaza factory in Bangladesh collapsed two years ago this month, claiming the lives of more than 1,100 people. The tragedy highlighted the human cost of cheap clothing. On 29 April MEPs vote on a resolution on the progress made since then in the garment industry in Bangladesh. Ahead of the vote, we talked to UK Greens/EFA member Jean Lambert, chair of the Parliament's South Asia delegation, about the improvements that have been implemented since the Rana Plaza disaster.
The Rana Plaza tragedy was the world's deadliest industrial accident in three decades. What role has the EU played in helping to prevent similar disasters in the future?
A number of changes have been made with the active support of the EU and the International Labour Organisation (ILO). There have been agreements to improve factory inspections and standards such as fire and electrical safety. The minimum wage has also risen.
The law on the formation of trade unions has been changed which has resulted in an explosion in their number. The EU is supporting capacity-building within the unions, so you do not just have a trade union in name but actually in fact.
One of the messages coming across very clearly from the garment manufacturers when I last visited Bangladesh was that Rana Plaza was a wakeup call and that a change of mentality was needed.
MEPs will discuss the Bangladesh Sustainability Compact in plenary next week. Can you fill us in on what the compact entails?
It is an agreement between the EU and the Bangladeshi government with the support of the ILO. It is partly as a result of this compact that we have seen changes to employment law in Bangladesh.
Quite often with calamities like Rana Plaza nothing changes after the initial public outcry. The compact aims to ensure that there is a longer-term follow-up. Increasingly there are also voices saying "Why just Bangladesh? Shouldn't we also be implementing this in other countries with significant garment manufacturing?"
What role do European consumers play in addressing the real human cost of a cheap item of clothing?
Nobody wants to be wearing products that have been generated at a risk to factory workers. Public pressure from Europe and the potential for reputational damage has resulted in a stronger engagement from the major international brands which were connected with Rana Plaza. This has really made a difference and one that will not just be felt in Bangladesh.
Thank you to Korshed Alam Rinku for making the photo available to us.
Related