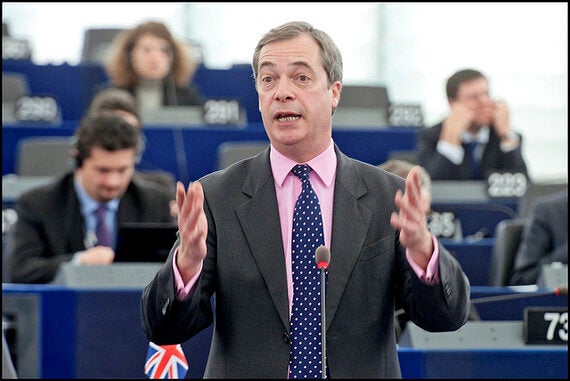 The Europe of Freedom and Direct Democracy (EFDD) group in the European Parliament, of which UKIP formed an important part, has been disbanded after Latvian MEP Iveta Grigule decided to leave the group. Read on to find out the importance of this development and how it will affect UKIP and the rest of the European Parliament.
Latvian MEP Iveta Grigule decided to leave EFDD, meaning it no longer met the requirement of having members from at least seven EU countries. The collapse of the group was announced at a meeting of the Conference of Presidents, made up of EP President Martin Schulz and the leaders of the political groups, in Brussels on 16 October.
There are now six political groups left in the European Parliament, but MEPs can launch a new one.
What conditions must be met to form a political group in the Parliament?
To be recognised as a group, it must consist of at least 25 MEPs coming from at least one-quarter of member states (today that means seven countries). Once a political group has been set up, the EP president must be informed of its name, composition and leadership.
Why are political groups important in the European Parliament?
Political groups set the Parliament's agenda and have a key role in choosing the EP president, vice-presidents, committee chairs, deciding which MEPs should be in charge of drafting the recommendation on new legislative files and get priority in the allocation of speaking time for debates.
Also, groups enjoy additional support in the form of funding and staff.
How will the collapse of the EFDD group affect UKIP and other members?
They will no longer be entitled to the additional support that political groups enjoy. They will have less influence on how the Parliament is run and how decisions are taken. They will also have less opportunity to speak during debates.
Apart from UKIP, who else was a part of EFDD?
Party of Free Citizens (Czech Republic), Joëlle Bergeron (independent MEP from France), Five Star Movement (Italy), Order and Justice (Lithuania) and Sweden Democrats (Sweden).
The former members can decide to join an existing political group, form part of a new group or continue as non-attached members.
Photo copyright European Parliament
Popular in the Community