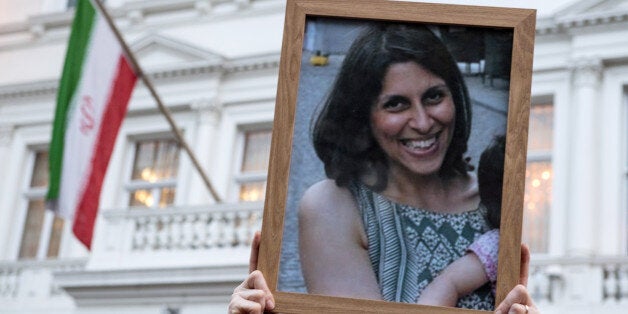 Over the recent days, the British politicians and media have been critical of Boris Johnson after saying that Nazanin Zaghari-Ratcliffe was 'simply teaching people journalism'. According to reports, this gaffe could be used against Nazanin by the Iranian authorities, and as a result, her jail term has been extended. If this is the case, it is indeed concerning. And it is disturbing because I believe Nazanin has done nothing wrong and does not deserve the treatment she has been receiving. She must be released and reunited with her husband and child. Her story is also concerning as the fate of Nazanin it is shared by many journalists in Iran.
It has to be emphasised that what Boris Johnson said was that Nazanin was 'simply teaching people journalism, as I understand it'. Is it a statement of fact or an opinion? Despite the fact that any public official must be conscientious about any comments they make (something that has been challenged by Trump ever since he took over the office in January 2017), Boris Johnson may not deserve all of the shots that have been fired at him.
There should be anger and frustration but it should be directed against the real wrongdoer here.
If it is true that the remark made by Boris Johnson has resulted in Nazanin's jail term being extended, it only supports the case that the treatment of Nazanin (or other journalists in Iran) falls below any standard of due process and clearly shows that journalists in Iran are not treated following the law or legal standards at all.
Indeed, it is right to be angry and frustrated. We must use the example of the injustice done to Nazanin and other journalists in Iran the right way. However I don't think the anger and frustration towards Boris Johnson is the right way forward. Instead we must speak up against how Iran treats journalists.
On 7 November 2017, the dire situation of journalists in Iran was discussed at an event hosted by one of the leading human rights chambers in the UK, Doughty Street Chambers. The panel discussing 'Press Freedom and Human Rights in Iran' included a Nobel Peace Prize laureate Dr Shirin Ebadi and a human rights campaigner Mr Maziar Bahari. They made an appealing case that being a journalist in Iran is dangerous at least. Both, Dr Ebadi and Mr Bahadi have been persecuted in Iran and even detained for their work. Dr Ebadi, who is not a journalist, was targeted because of trying to help journalists (and other vulnerable citizens) in Iran. Mr Bahadi, a journalist and film-maker, suffered torture at the hands of the Iranian authorities because of his journalist work.
Dr Ebadi and Mr Bahadi explained how the dire treatment of journalists in Iran is being used not only to silence journalists but also to afford Iran an advantage in any negotiations with other countries.
Both now live in exile. As Dr Ebadi said, she does not live in exile because she is afraid of being imprisoned in Iran, she lives in exile because this way she can be the voice of the voiceless.
And indeed, being the voice of the voiceless is the work of journalists all over the world. However, in many parts of the world, journalists are prevented from exposing human rights abuses perpetrated by the governments. The restrictions imposed on journalists or their persecution is evidence on its own that there are human rights abuses that the governments do not want the world to see. In many parts of the world, the journalists who are meant to be the voice of the voiceless become the victims themselves that require others to advocate on their behalf.
We cannot forget that the work done by journalists is elementary to ensuring that human rights standards are upheld. Without the work of the journalists, many cases of abuse will remain hidden from the public eye and unchallenged. If we want to ensure that human rights abuses as addressed and addressed in time - we need to ensure that journalists are free to report on them. The ultimate response to the abuses will be up to the states. However, without this information, one can quickly turn a blind eye and say that they were not aware of the abuses or atrocities. Let them speak out. In Iran and other parts of the world.
Related