With a good friends baby shower just around the corner, I have been searching online for the perfect gift that since having 2 babies of my own, I truly believe will be useful to a new mum. So in no particular order, check out my tried and tested top gift ideas for stylish mums-to-be!
Any new mum will tell you that you cannot have too many muslins, 3 years on I am still finding use for them around the house! I only ever had white muslins that didn't take long to look worn and faded. This beautiful Rainbow Collection from Faye & Lou not only look incredibly stylish, they are double layered to make them highly absorbent and promise to keep their bright colours wash after wash.
Pacapod Mirano Changing Bag, £99
The first baby changing bag is one of the most exciting purchases for a new mum and a great idea as a present for all the guests to chip in for. This Mirano bag by Pacapod ticks all of the usual Pacapod boxes of keeping you ultra organised with its separate compartments and internal bags, but it's the stylish design inspired by Riviera Chic that sets this bag apart as the ultimate gift!
If you fancy getting your hands on a fabulous Pacapod bag, check out my latest post on Scarlett and Me for your chance to WIN one!
Love Boo Summer Skin Kit, £45.99
All mums-to-be and new mums need a bit of pampering and this award winning brand have put together the ultimate Summer Skin Care Kit for the perfect baby shower gift. The kit includes a tube of Bosom Buddy to restore elasticity on your boobs, Silky Soft Body Wash, a Body Smoother for stretch marks and a luxury body oil. This brand is purely natural and has won the Gold Award for Best Baby Skincare by Mother & Baby which is rather a big deal!
Natures Purest Bamboo Blanket, £28
Made 100% from bamboo fibre, this is honestly the softest blanket I think I have ever felt and something you wouldn't hesitate to wrap your brand new baby in. It's the perfect item to pack in the hospital bag and a very special gift for any expectant mum.
Natures Purest Bath-time Gift, £28
This best seller arrives in a beautiful gift box and is an essential for any new baby. The hooded towels really do make life easier when trying to dry a new baby and the beautiful bunny mitt will offer a distraction for babies a little less confident in the bath!
Pigeon Organics Romper, £20.70
This is a brand I first came across when I was pregnant with Scarlett and she is still wearing their summer dresses now. They have a beautiful collection of stylish baby gros, but what sets them apart from others I have tried are the fold-over mitts which is really handy with new borns as they tend to scratch themselves when they sleep.
Pigeon Organics Fine Knit Shawl, £31
This brand has the most beautiful prints on all of their products but it's these beautiful shawls that will instantly make a style statement draped across the pram! They are also very lightweight so perfect for a summer baby.
Quite possibly the most useful thing I own... Am dreading the day I no longer need a pram and have to actually carry my shopping!
Angelcare Soft-touch Bath Support, £24.99
This wasn't around for my babies but I certainly wish it had been! I had one of those fabric supports that sit in the water which did the job but it didn't take long for the fabric to start looking a bit tired and grubby. This moulds softly to the babies warm body and has a water level indicator to help with bath safety.
A thermometer to monitor the babies room at night is essential and this really is the best I have come by. The glow of the egg will change colour depending on the temperature so you will know instantly if you need to adjust the heating or your babies clothing. Not only this, the thermometer works as a comforting nightlight which is another essential every new born needs.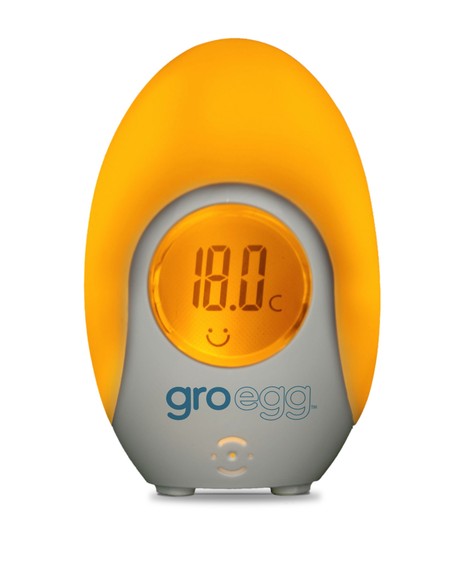 Lucy Lilybet Day Bag and Changing Mat, £25.50
Move over Cath Kidston there is a new oil cloth in town... Lucy Lilybet has a fantastic collection of practical products in beautiful prints. To make the gift even more special you can have any of the products personalised with the babies name. I love this handy little bag and mat combo for days when I don't fancy taking out the nappy bag.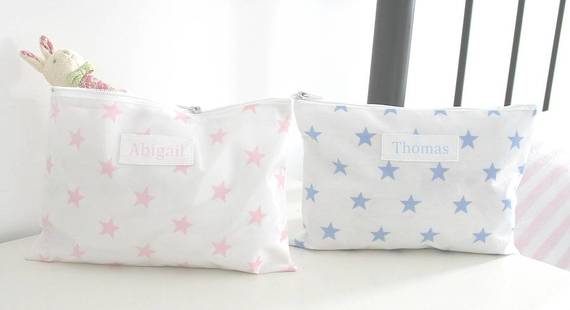 Shea Mooti Baby's Snooze Room Gift Set Box, £15.99
For something a little different, look no further than the heavenly scents of this baby snooze bag. The aromatic blends left in their room will help to relax the baby and help them to sleep - could you ask for anything more!?
And now I must step away slowly from all of these beautiful new baby products, it's getting dangerous and my husband is looking nervous...
If you liked this post, please check out my other blog at Scarlett and Me where this month I am offering a rather exciting new-mummy giveaway!