So, you are out of your maternity clothes, and are now facing an entirely new wardrobe crisis. The breast feeding wardrobe... Something you didn't prepare for when you were pregnant, bet you thought you would just wear your old clothes didn't you!
When I was pregnant with my first baby, I spent most of my pregnancy creating a mental wish list of all the clothes I would wear after having her - not even 10% of this list turned out to be even remotely practical for the new lifestyle that was ahead.
You need to feel comfortable feeding in public so choosing tops that will keep this discreet is key. These are the rules to follow when shopping:
Avoid anything too tight or fitted, these ride up your back when nursing and can make you feel quite vulnerable from behind! Not to mention cold...
Go for good quality even with your basic tees so they don't lose their shape with all the stretching they'll endure
If you find a top that requires feeding from above the neckline, wear with a scarf or a vest that you can pull up under the top so that you don't feel too exposed on your chest.
It is best to layer than to wear a bulky top for breast feeding so that yourself and baby don't get too hot
Steer clear of pastel shades, these are the worst at showing wet patches and sick!
Floaty tops are great for draping around your baby when feeding, these make for the most discreet nursing
Go for support instead of aesthetics when it comes to your underwear, I recommend Panache and Emma Jane, if you are anything bigger than a D you can forget gorgeous brands such as Elle Macpherson and Hot Milk!
It is extremely hard to find nursing clothes that are anything other than "practical" so I would like to share some stylish essentials that I have bought this time around that work for me...
A loose vest will be your best friend in the heat whilst trying to breastfeed in public and the best I have come across are from Warehouse. They are such a nice shape and are flattering tucked in or worn loose. There is a huge selection of colours and are only £10. STOCK UP! I get through 2 most days thanks to baby vom...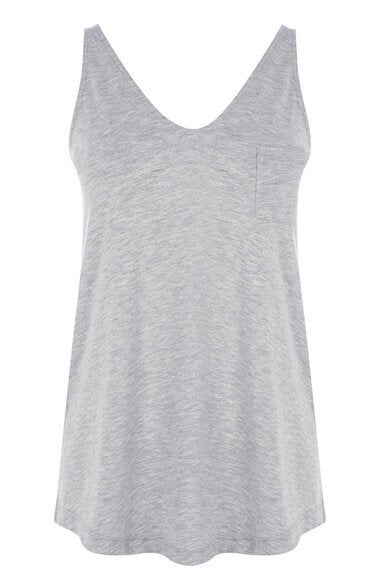 Whilst I love a good pair of skinny jeans, comfort comes first right now! I've just discovered Jack Wills do a brilliant pair of stretchy jeans and they are slightly higher waisted than I normally wear which again, covers any bulges when discreetly breastfeeding.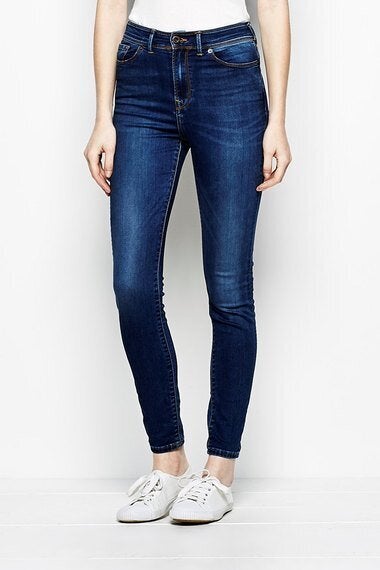 Dresses are simply out of the question when breast feeding, which is devastating when all you want to do is sling on a maxi and be done with it! So to stay cool, skirts are the only option but trying to find a flattering one for a 30 something is harder than you would think! I picked up a couple at Jack Wills and mix and match them with a selection of my new loose vests.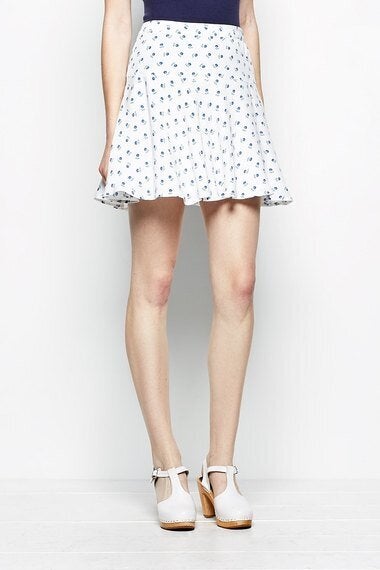 For those park days when a floaty mini skirt simply isn't practical, you need a good pair of shorts to rely on. Most shorts are just too short these days (and yes I know exactly how I sound when I say that) but I have found these from Zara which are practical and very stylish!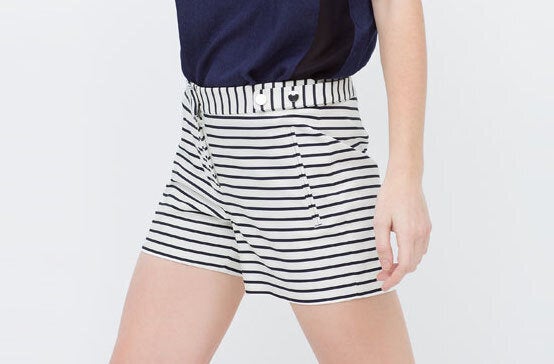 Head straight to Marksies for a comfortable version of the latest catwalk trends! These fabulous suede gladiator sandals have quickly become my new favourite summer shoe.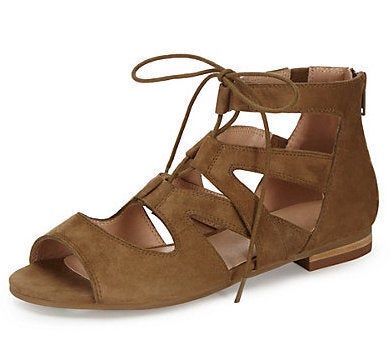 Image Credit: Marks & Spencer
For more posts like this, please check out my other blog over at Scarlett and Me!